OWC Unveils Two New Multi-Port Docks for Macs and PCs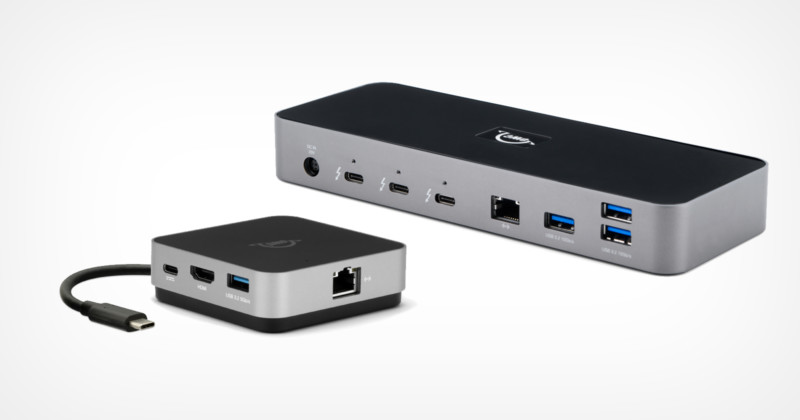 In addition to a 2800 MB/s SSD, OWC has also announced two new docks for Mac and PC: the USB-C Travel Dock E and the new Thunderbolt Dock. The former is designed to make travel connectivity options more robust, while the latter will add more options to your permanent desktop setup.
OWC Travel Dock E
The USB-C Travel Dock E claims to both reduce adapter hassle while also compressing the size of dongle hubs into a neat, hockey-puck-sized solution. It contains six ports: USB 3 Type-A, HDMI 2.0, SD card reader, gigabit ethernet, and USB-C with 100W power pass-through. It's based on the OWC Travel Dock and maintains the five ports offered there while also adding the gigabit ethernet port, which appears to be the main selling point of this product over the original.
If you're looking for a travel dock that offers an Ethernet port for your laptop that is now very likely too slim to allow for such a port to be built-in, OWC seems to have you covered. The Travel Dock E adds a $10 premium to the original Travel Dock's $55 price, so you will have to pay a bit more to nab that additional port. The Travel Dock E is available immediately for $65.
OWC Thunderbolt Dock
If you're looking for one hub to manage all your thunderbolt and USB devices on your home desktop arrangement, OWC's Thunderbolt Dock is a solid solution. If you're reliant on a Thunderbolt ecosystem, this dock has a lot to offer.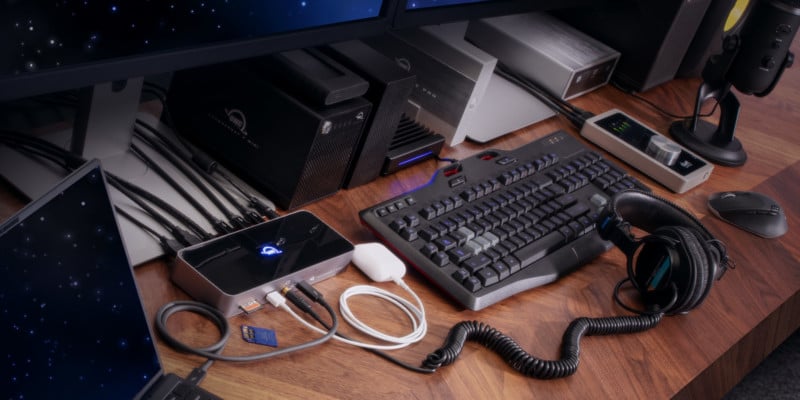 All told, the Thunderbolt Dock offers 11 total ports: four thunderbolt ports, four USB ports, an SD card reader, gigabit ethernet, and combo audio in/out. The dock allows access to all these ports through a single cable of a Mac or PC.
"Utilizing the latest Thunderbolt technology, the OWC Thunderbolt Dock enables users with Intel 11th Gen Core and Evo PCs with Thunderbolt 4, existing Macs or new M1 based Macs to add a mix of ports, including additional Thunderbolt ports," the company says.
The OWC Thunderbolt Dock's biggest selling point is access to those four Thunderbolt ports which also support USB devices and monitors while also offering 90W power delivery.
The OWC Thunderbolt Dock is available immediately for $250.