This Re-Imagined Camera Battery Challenges Conventional Design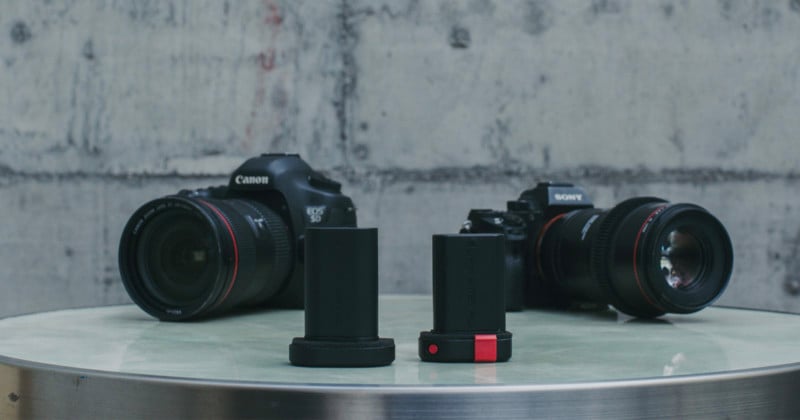 Every camera comes with one, but very few have ever tried to make them more usable in more situations: the camera battery. The X-tra battery promises better performance with more options in a necessary camera accessory that is often overlooked.

Update: Warning – Reports have surfaced that this Kickstarter campaign hasn't delivered on its promises and is accused of being an elaborate scam. More information can be found added at the end of this article.
X-tra admits that the battery isn't exciting, but knows no photographer can deny how important they are. The company promises its product will solve multiple photography headaches and offer solutions most did not even know they wanted.
Most importantly, the company says that its battery holds twice the charge of Canon's LP-E6 at 3,700 mAh but mostly retains the form factor of a single battery unit. Conventionally, to get this much power you would need a battery grip that housed two batteries.
Part of X-tra's selling point is that you mostly avoid having a larger, bulky addition to your camera, and instead its product just extends slightly beyond the base of your camera. This obviously requires the battery door to be removed, but it allowed X-tra to create a fast quick-release system similar to the ones found on Hasselblad and Leica cameras: To release the battery, you press up on it.
This design does have one major drawback: that slight extension below the base may prevent your camera from properly working with certain tripods, especially for video work. Before backing this project, make sure that your intended use case isn't upended by this design decision.
Another major problem X-tra wanted to address was the inability to see the level of charge on conventional camera batteries when they are not inserted into a camera. In a bag, unless you adhere to a strict organizational regimen, it can be easy to lose track of which battery has a charge and which do not. The X-Tra has a charge indicator to avoid this problem, which shows an approximate level of charge by lighting up four LEDs.
If your camera does not support charge via USB, X-tra solves that problem too by allowing an external source to plug into the battery while it is inserted into your camera, giving you additional hours of use. That same port can also provide power to camera accessories that may require it.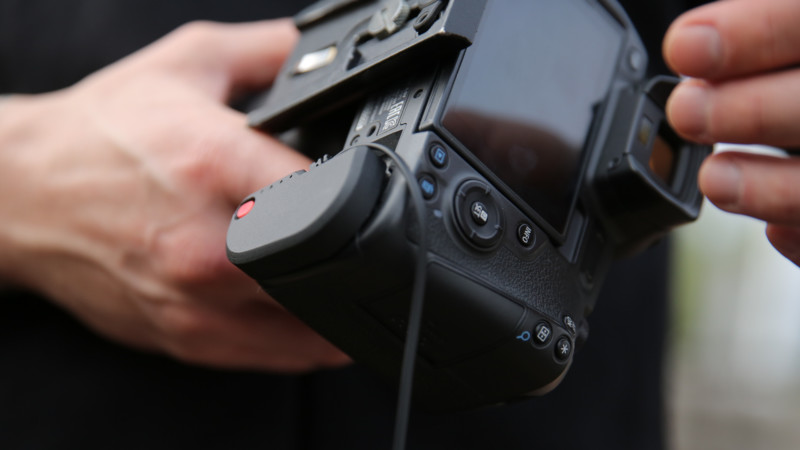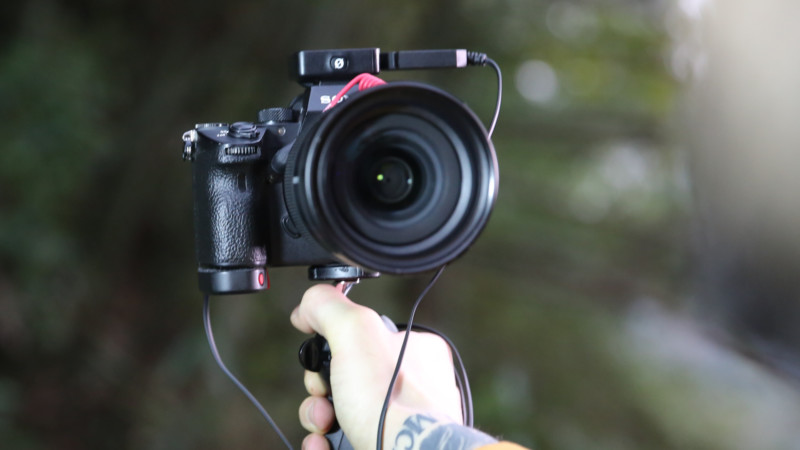 X-tra supports multiple Canon, Sony, and Nikon cameras:
The company also says they will support the Blackmagic Pocket Cinema Camera 4K.
X-tra has launched its product via Kickstarter, where a single battery and charger costs $99. When the product fully launches, the company intends that single battery to cost $145.
You can read greater detail about the multiple backing options on the company's Kickstarter. As always, remember that Kickstarter is not a pre-order platform, and we recommend doing your research before backing a project.
---
Update on 2/9/21: This campaign has yet to deliver on its promises, and there is now suspicion that it was all an elaborate scam that fooled both publications and the photography community. Canon Rumors is reporting that the names purportedly behind the project may not actually exist. We are looking into these claims and trying to investigate what happened. If you backed this project, you may be able to get your money back by getting in touch with your credit card company.