Fujifilm Releases Firmware Update for X-T3, Triples Autofocus Speed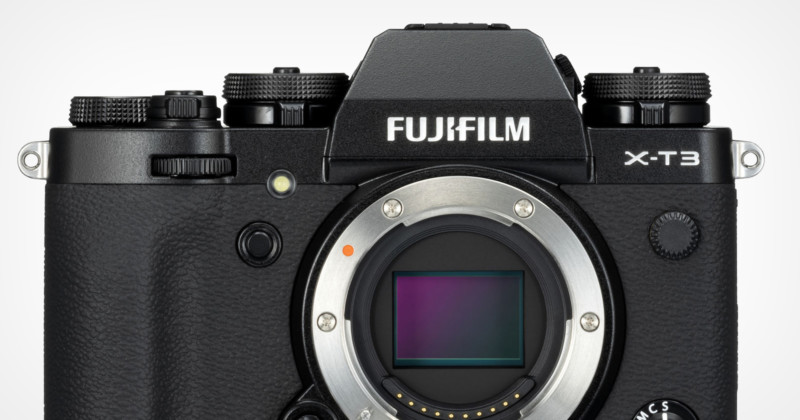 Announced earlier this month, Fujifilm has released a firmware update for the X-T3 camera that should dramatically improve the autofocus performance of the camera.
Fujifilm X-T3 Firmware version 4.00 updates ten features on the camera, namely tripling autofocus speed and doubling autofocus performance. The fastest AF speed has been improved from 0.06 seconds to 0.02 seconds, which Fujifilm says is equivalent to the performance of the X-T4. Additionally, the algorithm for predicting subject movement has been updated.
Fujifilm says that overall tracking performance has been doubled over Firmware version 3.30. Pressing the shutter button halfway down when a subject is in the focus area will maintain focus on the subject with a higher level of accuracy. On top of this, Face Tracking/Eye AF performance has also been upgraded. Fujifilm says the base algorithm was re-written to double the tracking performance of the feature in continuous shooting modes.
All these updates together allow the camera AF to now work in low light down to -7 EV (a claim made specifically when using the XF50mm f/1.0, so with other lenses your mileage will vary).
Finally, the firmware adds the "Focus Limiter" function which gives a pre=defined specific focus range.
All these advantages have been known since the original announcement, but it's good to see the update release within a couple of weeks of making the update known.
The Fujifilm X-T3 is not the only camera that sees a firmware update today, as the X-H1 Firmware 2.11 was also released. Don't get too excited though, it is quite underwhelming: Fujifilm just addressed a minor bug that occurred during shooting.
You can download and read more about the Fujifilm X-T3 Firmware 4.00 here, and the X-H1 Firmware 2.11 here.