This Guy Converted His Nikon FM Into a Digital Camera with a Custom Sensor Cartridge
A Japanese tinkerer who goes by the name Sanasol has created something pretty cool. Using a homebrew sensor cartridge, he's converted his classic Nikon FM SLR into a functional digital camera without having to alter the 35mm film camera at all.
First spotted by Nikon Rumors, Sanasol says the mod is inspired by an idea that first popped up nearly two decades ago: the EFS-1. That product allowed you to insert a digital sensor and processor as a discreet unit inside any film camera, without altering the film camera itself.
The electronics are mostly housed where the film canister itself would normally go, and the sensor sits in the film plane:
We've seen this sort of idea crop up many times over the years: first as a concept, then as a failed IndieGoGo campaign, and most prominently as the (much bulkier) I'm Back products that actually came to fruition.
Sanasol's creation is much closer to the original concept: a small, discreet cartridge that you insert into a 35mm film camera in much the same way you would insert a roll of film. Except that every time you take a photo it transmits that photo to your smartphone instead of exposing it onto a rectangle of photosensitive celluloid.
Here's a closer look at the camera: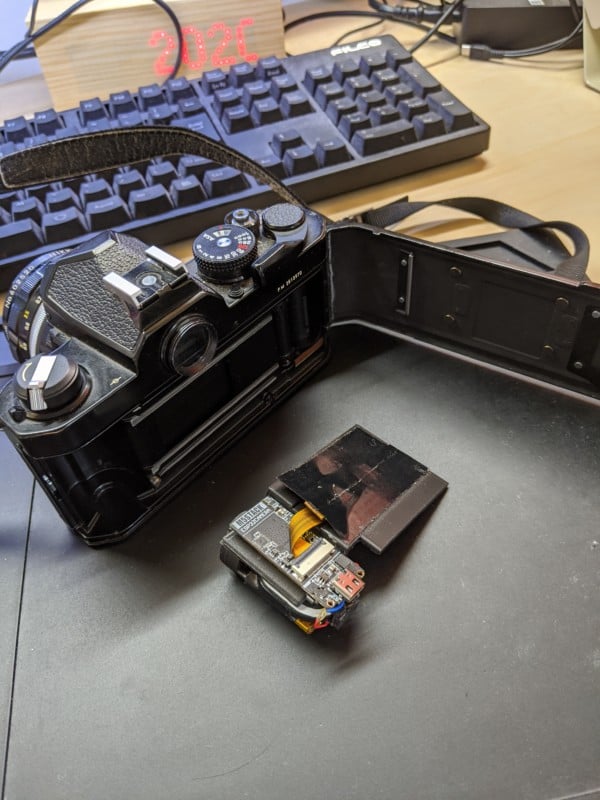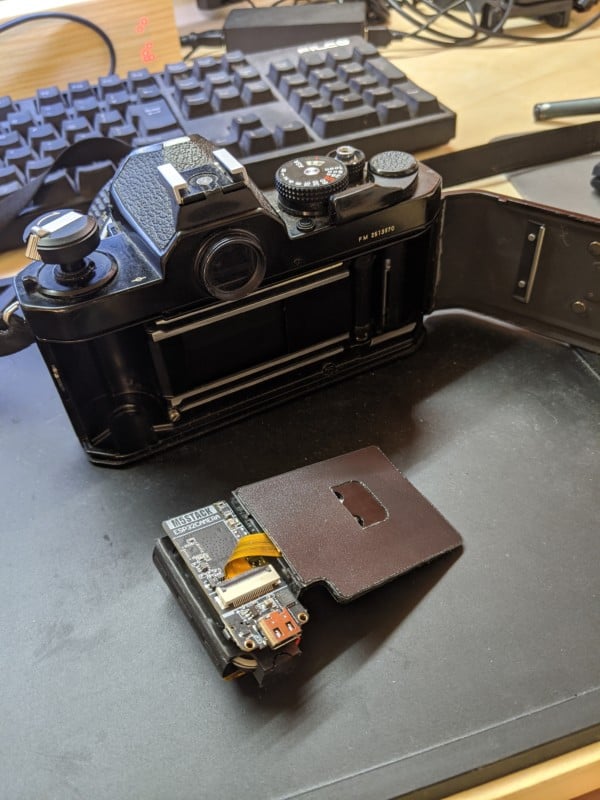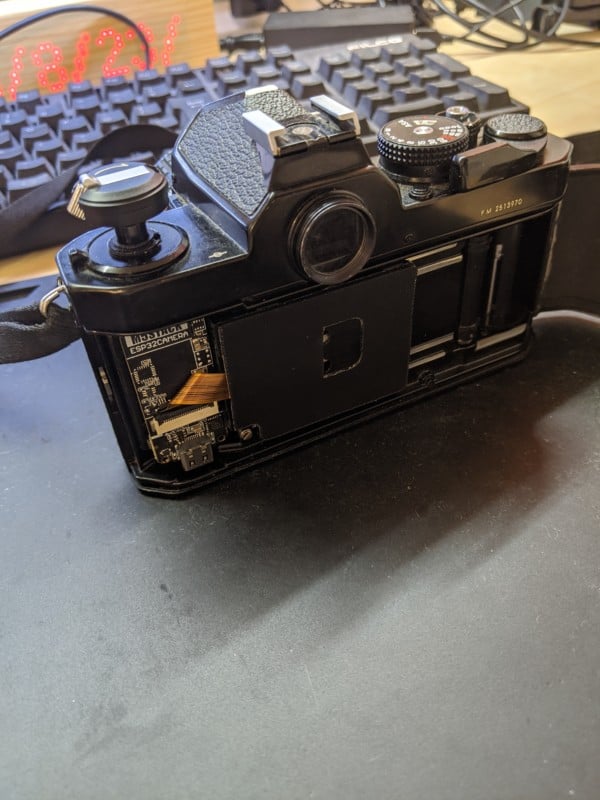 And here are some super basic, proof-of-concept sample photos (see more here):
You can get a closer look at the setup in the video up top, but for now, Sanasol hasn't shared any further details about how the cartridge was actually made. The closest we've gotten is a (Google translated) Tweet that reads:
I used an m5 camera to digitize Nikon's FM. The FM has not been modified and the shutter and image acquisition work together! The images that can be taken are … (probably mold is black)
However, Sanasol did tell us that he'll "be sending out a summary of how to make it soon," so stay tuned for more details on what sensor he used and how he put all of this together.
---
Image Credits: All photos and video by Sansol and used with permission.