Fujifilm Unveils the GF 30mm f/3.5 R WR Medium-Format Wide-Angle Lens
Fujifilm has unveiled the new FUJINON GF 30mm f/3.5 R WR, a lightweight, high-resolution, wide-angle lens for GFX medium-format cameras with a 35mm-equivalent focal length of 24mm.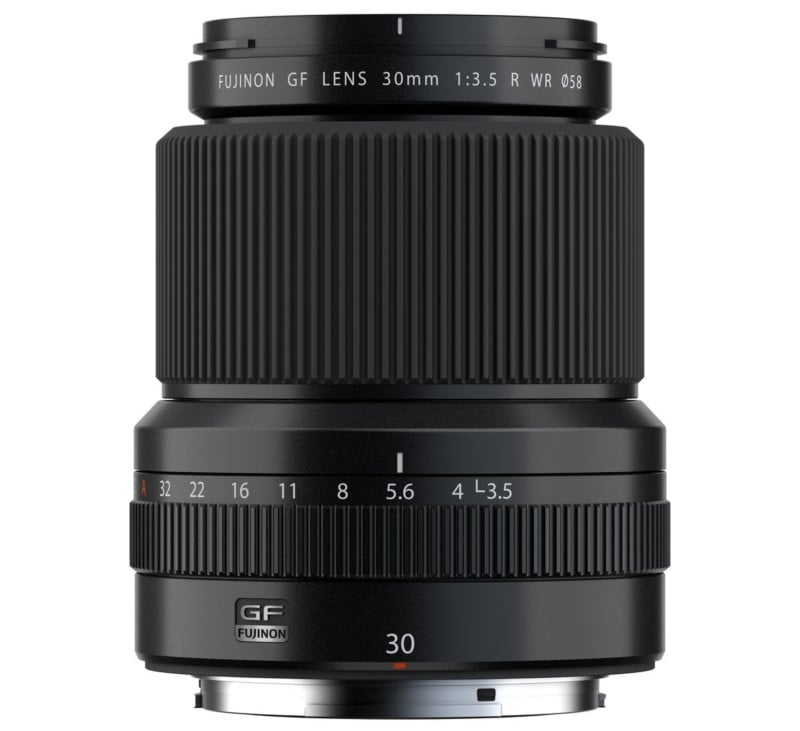 The FUJINON GF 30mm f/3.5 R WR features a durable build that's resistant to dust and weather, it performs in temperatures as low as 14°F (-10°C), and it's designed for everything from landscapes and architecture to everyday snapshots.
"The lens is able to resolve an impressive amount of detail, compatible with 100MP sensors," Fujifilm says. "Like all of Fujifilm's lenses in the GF family, the GF30mmF3.5 R WR incorporates Fujifilm's optical design and production technology processes to achieve a sub-micron level precision lens surface."
In other words, it's a perfect companion for the 102-megapixel Fujifilm GFX 100.
Photographers who are constantly lugging around gear in the wilderness will appreciate the portability of the FUJINON GF 30mm f/3.5 R WR — it weighs just 18 ounces (510g), measures 3.9 inches (99.4mm), and has a maximum diameter of just 3.3 inches (84mm).
Features and specs include 13 elements in 10 groups (including 2 aspherical and 2 extra-low dispersion elements), a fast and quiet internal autofocus system, minimum focus breathing (0.05%),
Here are some official sample photos captured with the lens: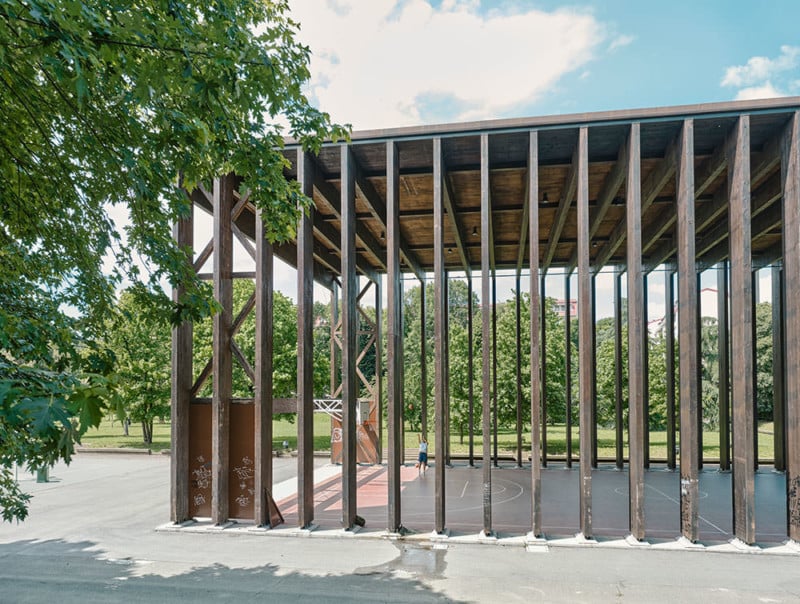 Here's a 3-minute video by Fujifilm introducing the new lens:
Here's a 6-minute video showing photographer Jean-Michel Lenoir using the lens for landscape photography:
The new Fujifilm GF 30mm f/3.5 R WR will be available in late July or early August 2020 with a price tag of $1,700.