Apple Releases More Powerful GPU Configuration for 16-inch MacBook Pro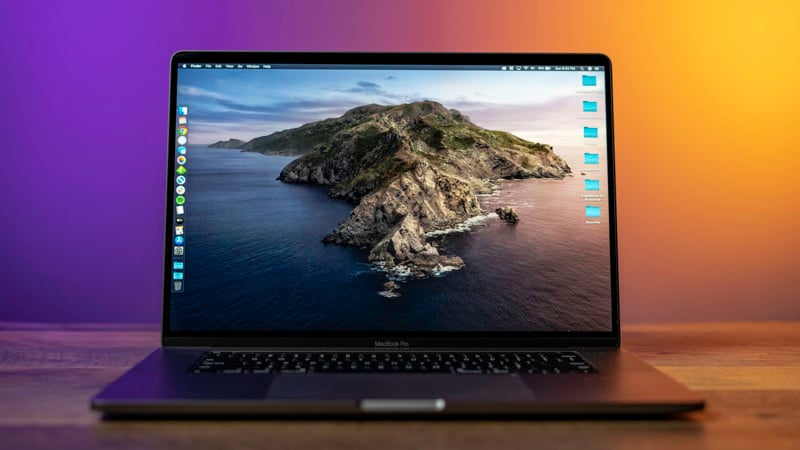 Apple quietly released two updates to its product line today. First and foremost, they've added a more powerful GPU option to the high-end 16-inch MacBook Pro; secondly, they've released a new SSD upgrade kit for owners of the new Mac Pro tower.
The major news is the addition of a new GPU option for the already-powerful 16-inch MacBook Pro that we reviewed last December.
The maxed-out model we tested had an AMD Radeon Pro 5500M with 8GB of its own GDDR6 VRAM. The new top-of-the-line model now allows you to add an AMD Radeon Pro 5600M with 8GB of specialized HBM2 high bandwidth memory. This should theoretically provide a 75% performance boost over the model with the AMD Radeon 5500M with 4GB of GDDR6… for a price.
The new upgrade will cost you an eye-watering $800 over the 16-inch MBP base model with an AMD Radeon 5300M, and $600 more than the previous top-tier model. That's no small fee, but it might just be worth it for performance fiends working with AI or 3D rendering.
In addition to the new GPU—which should help the Mac stay competitive with high-powered graphics machines like the new Razer Blade 15 Studio Edition—Apple also released a new SSD kit for Mac Pro users who want to upgrade their internal storage at home.
While you've always been able to add additional storage to the Mac Pro, the main internal SSD wasn't previously upgradeable, ostensibly because of Apple's T2 chip. Now, Apple is offering four different kits for upgrading your SSD storage at home. Each kit comes with two SSD modules and offers four storage options: 1TB, 2TB, 4TB, and 8TB.
Pricing is still grayed out as of this writing, but don't expect these kits to come cheap…
To learn more about either of these updates, head over to the Apple website where you can explore the upgrade options for yourself. You can find all four SSD upgrade kits here, or configure a 16-inch MBP with the new AMD Radeon 5600M at this link.