Photographer Goes Stop-Motion Skiing on His Living Room Floor
Barcelona-based photographer, filmmaker, and skiier Philipp Klein Herrero was going to go on a ski trip with his family before lockdown hit and they all got stuck inside. But Herrero decided to go skiing anyway… on his living room floor, that is.
"Just before the current health situation locked us in, I was about to go Freeriding with my family. It was supposed to be the big adventure of the year, the one I had been eagerly awaiting for a year," explains Herrero. "Therefore, the lockdown had me thinking about skiing the whole time, so I started to think how I could ski without leaving my living room."
So he attached a GoPro Hero 7 Black to his ceiling, looking straight down on his living room floor, and set about capturing one of the most elaborate and creative #stuckathome projects we've seen yet.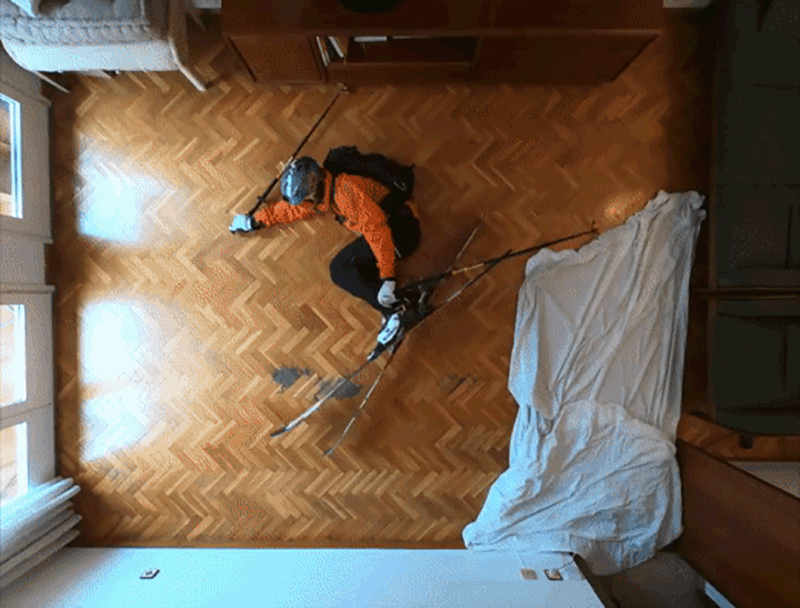 The stop-motion animation that he created takes him all the way from waking up in his sleeping bag, to scaling a bed-sheet mountain, to performing some sick tricks on the way down the makeshift "slopes." There's even a requisite wipeout at the end of his run.
A+ for creativity, and for sending a #stayhome message in a really creative way. Check out the full video for yourself up top, and if you want to see more from Herrero, you can find him on Instagram @philippklein.
(via Laughing Squid)