Photographer Paints Portraits of Inuit People into Polar Night Landscapes
"Northern Lights" is a new series of photos by French photographer Fabrice Wittner, who used stencils, light painting, and long exposure photography to combine historical portraits of Inuit people into modern-day polar night landscapes.

"The nocturnal and mystical mood created around an old Inuit imagery is enlightening the polar night to make us think of the fragility of a culture and its environment," Wittner writes. "A matter we could be dealing with anywhere on Earth, a matter that is resonating with current ecological and climate issues."
Wittner first found archives of portraits from old expeditions to Greenland and Alaska. He redrew the portraits onto the back of leather tarps before using a precision knife to cut out holes.
"This part can take long as the characters are sometimes very detailed," the photographer tells PetaPixel.

Wittner then finds a location and frames his shot before placing the stencil into the scene (attached to a softbox and remote flash).
"What is crucial here, is the fact that everything is done on a single exposure from 30 seconds to 5 minutes," he says. "When I trigger the camera, the flash pops, printing the stencil's shape on the sensor. Right after, I put the cap back on the lens to remove the stencil from the frame. The exposure of the photo is still running at that time.
"I remove the cap from the lens then let it go long enough to get the correct exposure on the background. When the shutter finally closes, I have my picture with the enlightened character standing in a well-exposed landscape. I obviously calculate the exposure of the landscape in advance."
Here are some of the photos that resulted from this technique: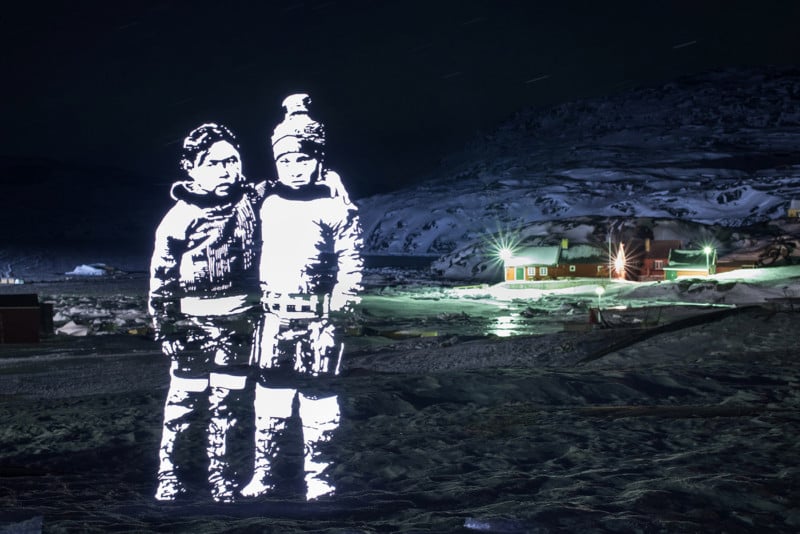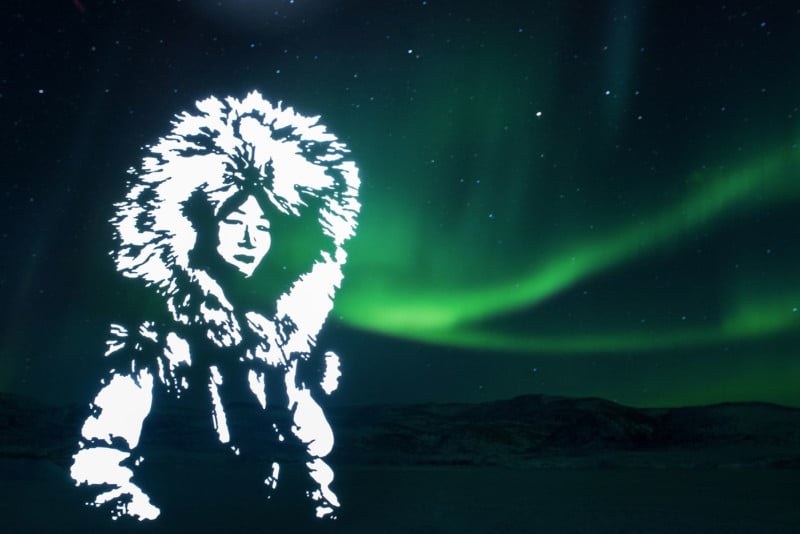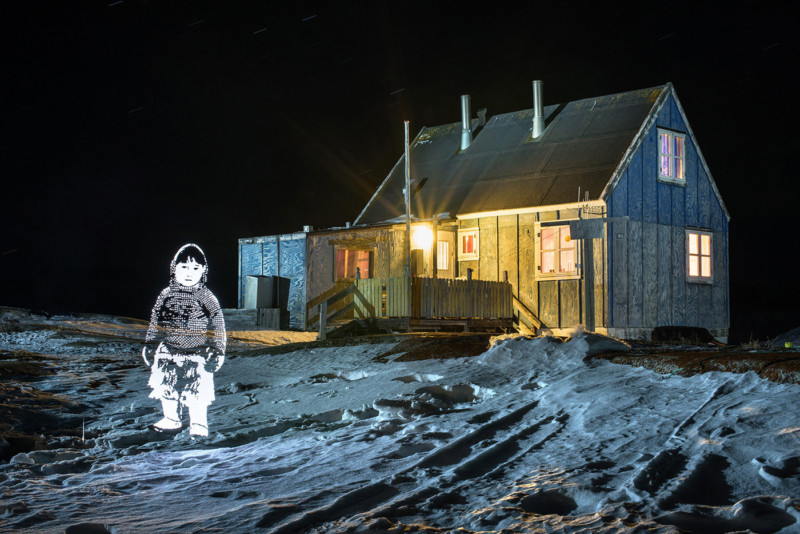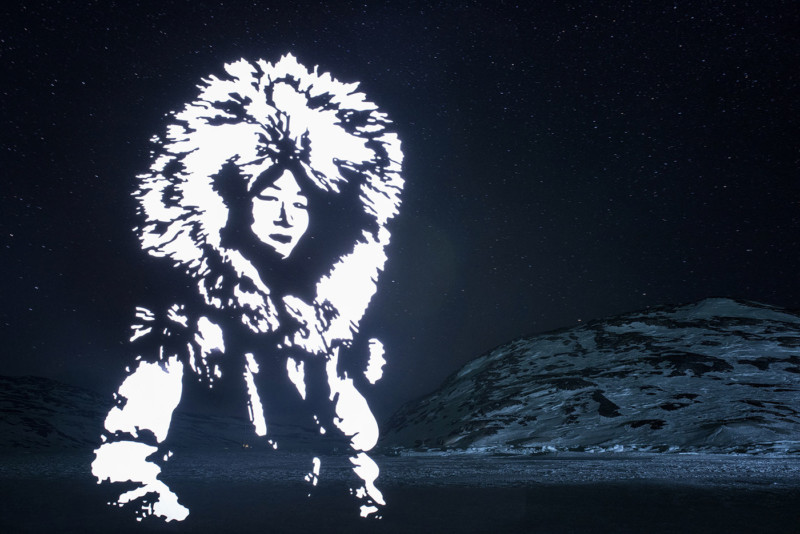 Here's a behind-the-scenes video showing how the project was done (it's in French but you can turn on auto-translated captions):
"I could say these ghostly figures symbolize the conflict between ancient traditions and modern issues due to technology or environment matters," Wittner says. "Like ancient memories coming from the past to witness the inevitable change of their world."