Attorney Explains How Gigi Hadid Got Her Copyright Lawsuit Dismissed
Earlier this week, supermodel Gigi Hadid's lawyers successfully got a copyright case against her dismissed despite the fact that most people thought this was a clear cut case of infringement. The important question for photographers now is: how did her lawyers manage to pull this off?
This original lawsuit was filed in January of this year after Hadid posted a photo of herself, taken by a photographer working for the agency Xclusive-Lee, Inc., to her Instagram without permission or payment. Hadid boasts some 48 million followers on the social network, and so the agency filed a copyright suit and Hadid's lawyers have been trying to get it dismissed ever since.
This week, they succeeded.
In the video above, copyright attorney Leonard French reads the decision from US District Court Judge Pamela K. Chen and explains how Hadid's lawyers managed to get the case thrown out. Fortunately, the judge didn't buy Hadid's infamous argument that she could use the photograph because she had posed/smiled when it was taken, making her a co-author. Nor was the case dismissed on fair use grounds, because Hadid cropped the photo (another silly argument).
Instead, the judge dismissed the claim based on the fact that Xclusive-Lee, Inc.'s application for copyright hadn't yet been approved at the time the complaint was filed.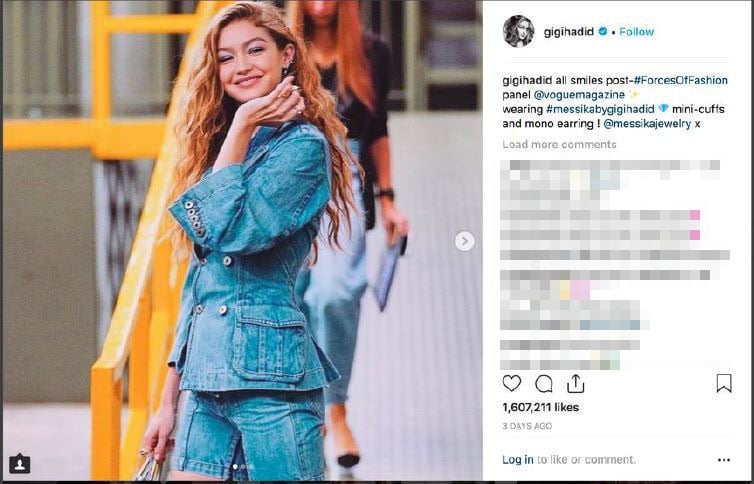 This ruling is based on a Supreme Court decision that was handed down after the original suit was filed, which means that Xclusive will not be able to simply amend this complaint once their copyright registration goes through. They'll have to re-file, paying all the fees and jumping through all of the same hoops they've already had to jump through with this first lawsuit.
This is an important case for photographers to keep an eye on, since it was decided on fairly new precedent. It's common knowledge that you "own" the copyright to a photo the moment you create it, but the new precedent is that you need to register that copyright and have your application approved before suing anybody for infringement. To that end, Xclusive will be able to re-file once the copyright registration has been granted, but this dismissal adds significantly more time and money to the process.
To dive deeper into this case and all of the details, check out the full video above. And if you're interested in copyright law, keep in mind that the CASE Act that would establish a copyright small claims court just passed out of committee last week. The whole copyright landscape could change before the year is out.