Lightroom Trick: How to Pick Colors from Anywhere on Your Computer
Earlier today, photographer Matt Kloskowski shared a very useful little tip for Adobe Lightroom users. When making local adjustments, he shows you how to use the color picker to select any color from within Lightroom. Actually any color on your computer screen.
It's super easy, but not at all intuitive to use this feature. All you have to do is open up the color picker, then click and hold within the color picker to bring up the eye dropper. Without un-clicking, you can then move that eye dropper over any part of your image in lightroom to select that color.
In fact, it goes beyond that. Klaskowski found that you can even drag the eye dropper outside of Lightroom and select a color from anywhere on your computer screen. In the screenshot below he uses another photo open in Photoshop, but we were able to make it work with anything, even a desktop background: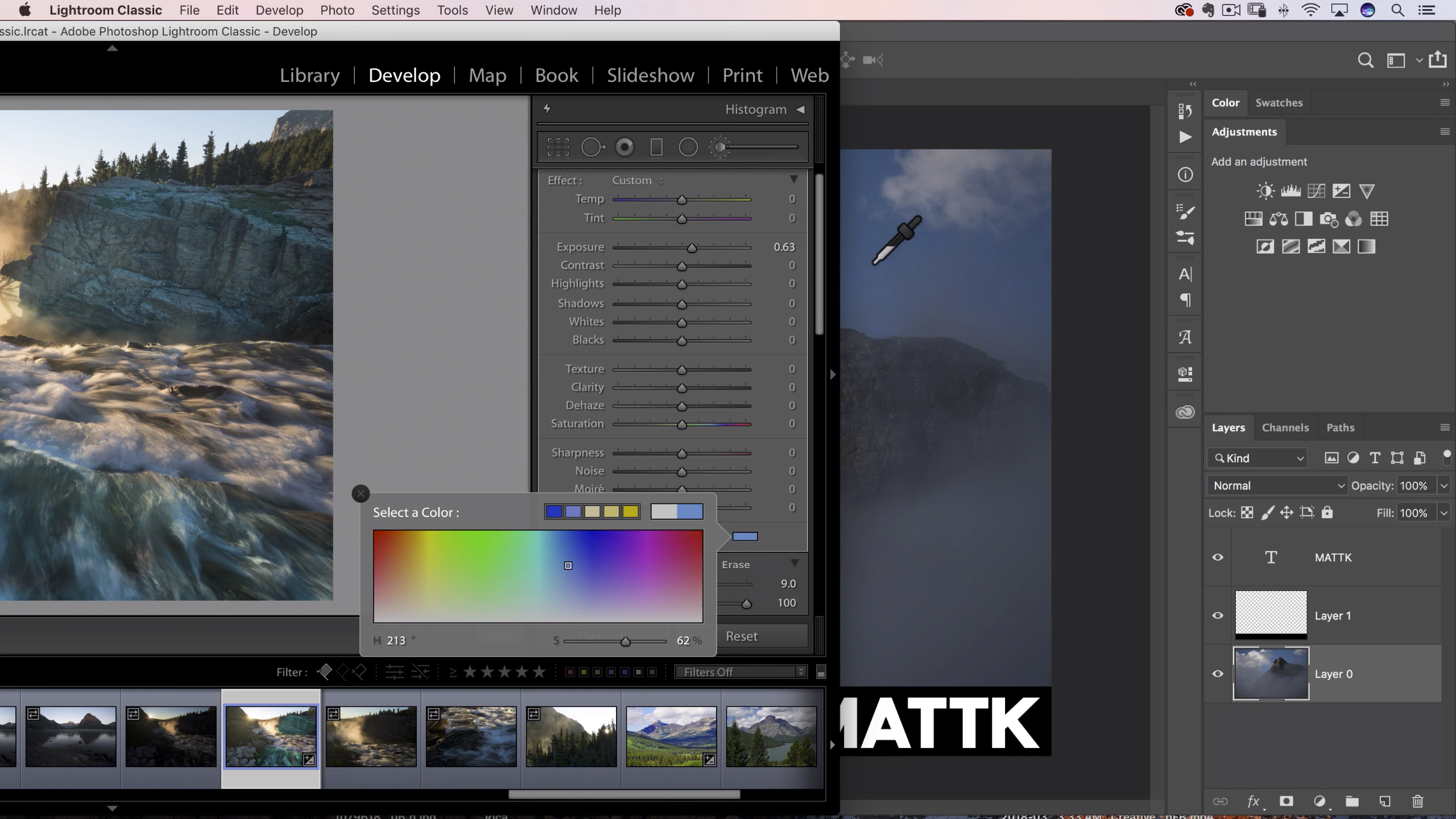 It's not groundbreaking, but it's a simple tip that can really help you dial in your local adjustments so that you don't stray from the color palette within your image.
Check out the video up top to see how it's done, and then head over to Kloskowski's YouTube channel for more great post-processing tips, tricks and tutorials.
(via Reddit)