Leaked Photos Reveal the Olympus OM-D E-M1X
Olympus reportedly has a mirrorless camera called the E-M1X up its sleeve, and the camera has now been leaked through a set of photos and specs.

43 Rumors received photos of the camera from a reader and confirmed with trusted sources that the images do indeed show the upcoming camera.
As you can see in the photos, the camera features a pro-style form factor with a second vertical grip for shooting in portrait orientation.
The back of the camera features a swiveling screen.
The original photos were apparently leaked on the Micro Four Thirds User Group forums before being picked up by 43 Rumors, and the unedited versions suggest the camera is still relatively compact (based on the hand present in one of them).
The body size will be 144.37×146.765×75.345mm (5.68×5.78×2.97in), according to 43 Rumors.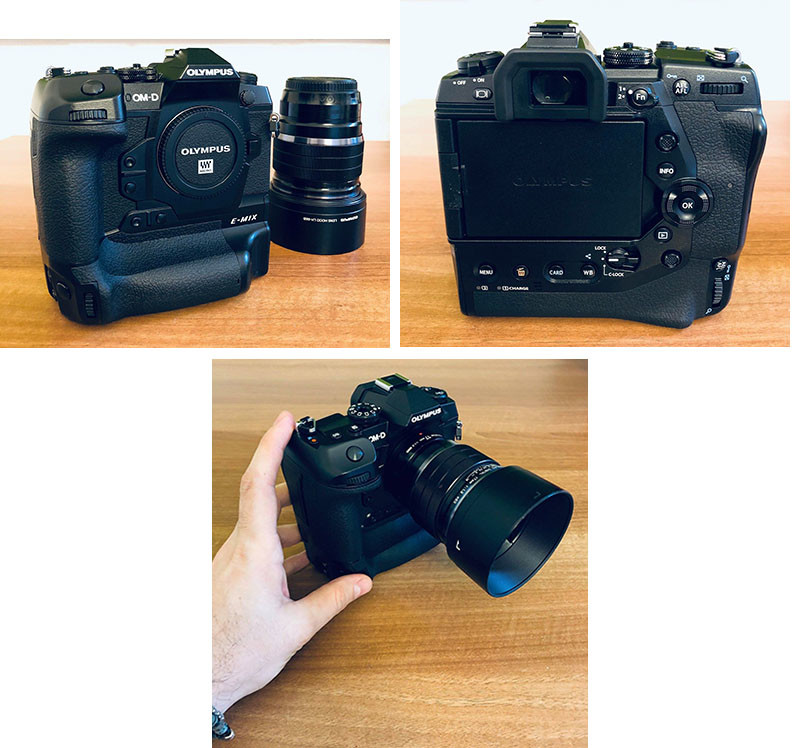 43 Rumors reports that the camera will feature a 20-megapixel sensor that can capture 18 frames per second during continuous shooting.
Other rumored features include 7.5+ EV stabilization, twice the processing speed of the E-M1 Mark II, adaptive and expandable focal points based on the subject, an 80-megapixel high-res mode at 1/60s, BLH-1 batteries (same as the E-M1 Mark II), and a larger electronic viewfinder.
The camera will reportedly be unveiled in January 2019 with availability starting in February. Stay tuned.