This Alien-Themed Maternity Shoot is the Stuff of Nightmares
Maternity photo shoots are usually tender moments showing expectant parents lovingly anticipating the birth of a child. But one couple decided to go a different route: their maternity shoot pays homage to Alien. Yes, the classic 1979 science fiction horror film.

Warning: This article contains humorously gory photos that some may find disturbing.
It all started after Todd Cameron found an Alien Chestburster model at a garage sale. Since his wife Nicole didn't want a "serious" maternity photo shoot, Todd had the idea of using the xenomorph model for a lighthearted series of maternity photos.
The Nanaimo, British Columbia-based couple created their own costumes and props and enlisted the help of friend and local photographer Li Carter, who photographed them over the course of an hour in a pumpkin patch.
This is what resulted: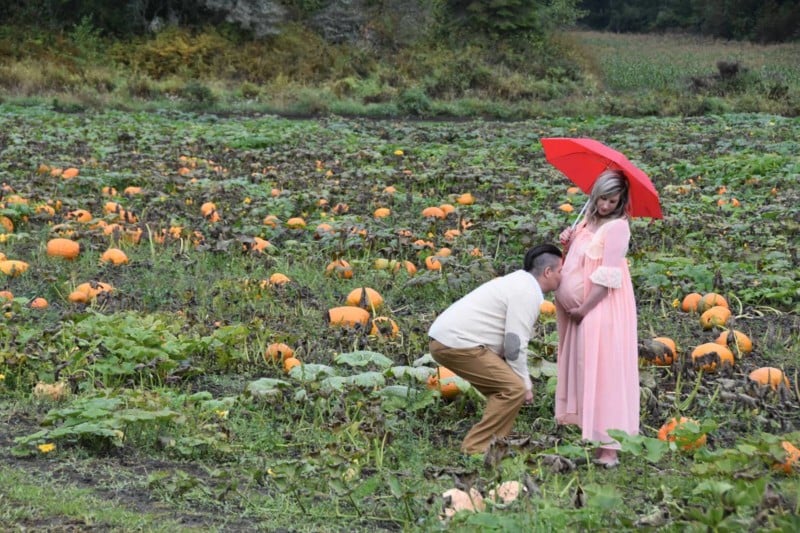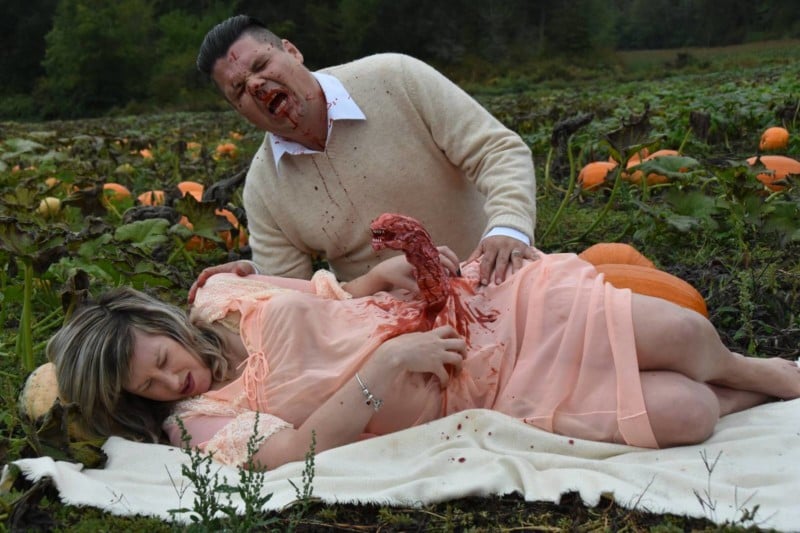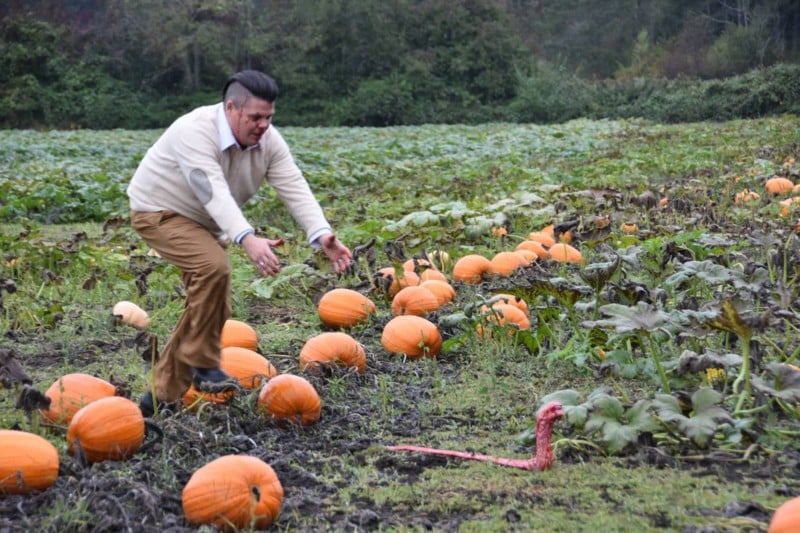 These maternity photos have since gone viral online after Todd shared them on his Facebook page. He has since created a dedicated Instagram account for the new baby xenomorph.
(via Todd Cameron via Bored Panda)
---
Image credits: Photographs by Li Carter and used with permission