Hasselblad's New XCD 80mm f/1.9 is its Fastest Lens Ever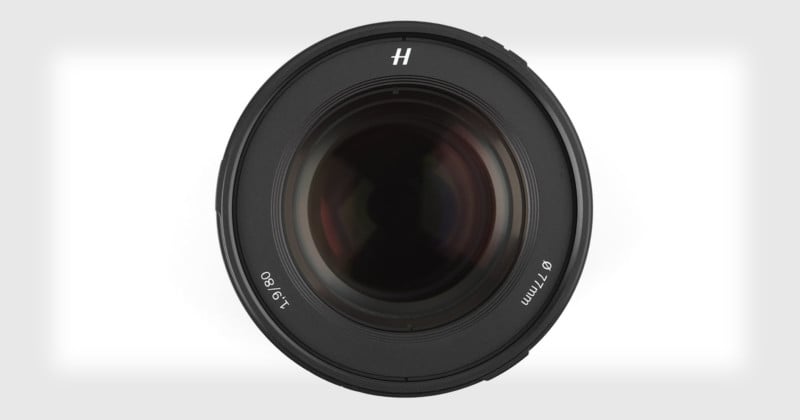 Hasselblad has announced three new XCD lenses for its X1D lens lineup: the 65mm f/2.8, the 135mm f/2.8, and the 80mm f/1.9. The 80mm f/1.9 is the fastest lens ever made in the history of Hasselblad.


The new Hasselblad XCD 80mm f/1.9 features an extremely shallow depth of field and powerful light-gathering ability.
"Thanks to Hasselblad's optical design expertise and rigorous calibration standards, the XCD 80mm boasts superior optical surface precision, avoiding poor bokeh results or out of focus highlights often seen in high aperture lenses with aspherical surfaces," Hasselblad says.
Inside the lens is a twin motor drive that provides speedy autofocus while allowing photographers to also take control and do manual focusing.
The field of view of the lens is equivalent to a 63mm lens on a 35mm full frame camera, making it a suitable lens for portrait, nature, and product photographers.
Here are some official sample photos captured with the Hassy 80mm f/1.9 (you can download full-res JPEGs here):
XCD 65mm f/2.8
The new XCD 65mm f/2.8 lens is a standard lens with a 50mm equivalent field of view (in 35mm terms) that's designed to mimic what the human eye sees. It has a minimum focusing distance of 20 inches (0.5m).
XCD 135mm f/2.8
The XCD 135mm f/2.8 is similar to a 105mm lens for 35mm full frame cameras. It has a minimum focusing distance of 3.3 feet (1m).
Available with a 1.7x teleconverter, the lens becomes a 230mm (178mm in 35mm terms) when the two are paired. The extra reach increases the minimum aperture to f/4.8 and the minimum focus distance of 3.44ft (1.05m).
Pricing and Availability
The XCD 80mm, XCD 65mm, and XCD 135mm are available for pre-order now with price tags of $4,845, $2,750, and $4,050 (or $4,845 when bundled with the teleconverter), respectively. They'll all hit store shelves in December 2018.