Nikon Full Frame Mirrorless Camera Spotted in New Leaked Photos
Nikon's upcoming full frame mirrorless camera has been spotted in the flesh yet again. A new set of leaked photos are offering yet another glimpse at the new, highly-anticipated camera's look.

Nikon Rumors first published the set of photos, which were uploaded and subsequently deleted by a Twitter fan account for the Chinese actress Dilireba.
It appears that the actress was recruited to advertise the camera, presumably in the Chinese market, and behind-the-scenes photos of one of the shoots are what have emerged.
Here are two crops of the images that provide a closer look at the camera's details: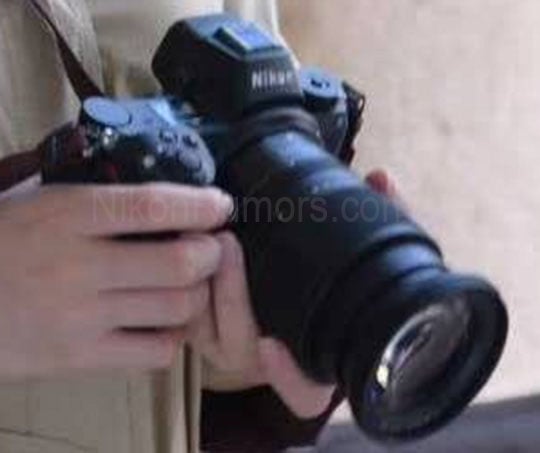 A different real world photo from the other direction leaked the first day Nikon teased the camera.
Nikon is also building up excitement for the camera by revealing small portions of it through video teasers, the latest of which features the camera's large lens mount.
The camera will be officially unveiled on August 23rd, so stay tuned.