Standard 4×5: A Large Format Camera You Assemble Yourself for $320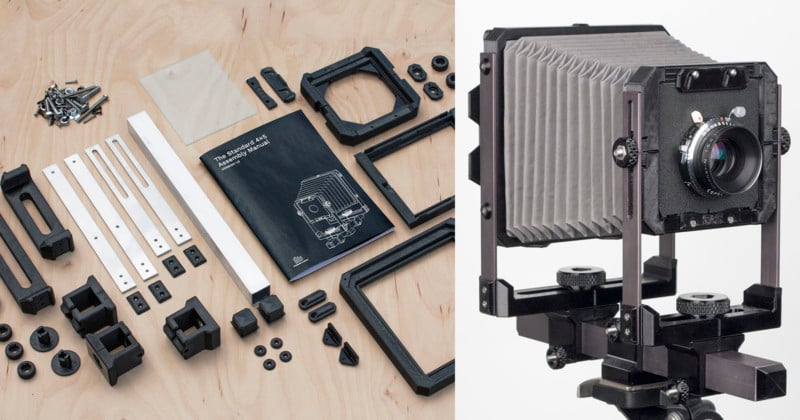 The Standard 4×5 is a new 3D printed large format camera that's perfect for aspiring large format photographers on a budget: the camera comes as an IKEA-style assemble-it-yourself kit that costs just $320.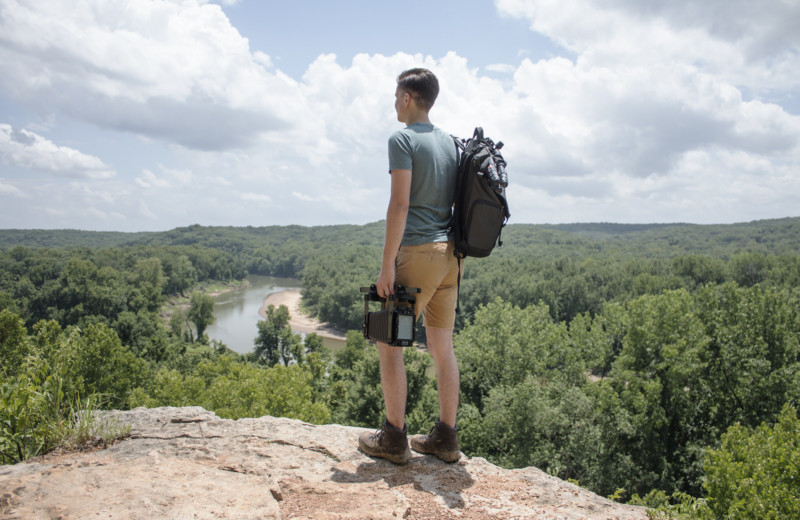 The camera is the brainchild of photographer Drew Nikonowicz and the first model to be released by his new startup company, Standard Cameras. Nikonowicz began designing his own 4×5 camera after purchasing his first 3D printer back in 2014. Since then, the camera he developed has gone from a side project to something he's hoping to share with photographers around the world commercially.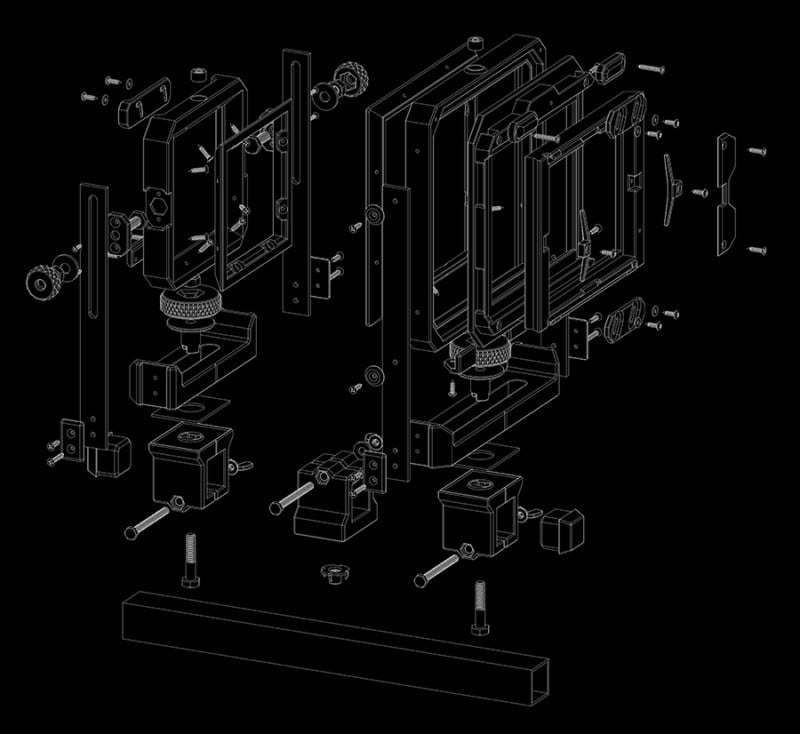 The Standard 4×5 has already raised over $18,000 in just days after launching on Kickstarter, blowing past its initial goal of $15,000.
"The Standard 4×5 is only the beginning," Nikonowicz says. "The core of the Standard Cameras mission is to increase accessibility into photography, especially large format photography."
Standard Cameras claims that the Standard 4×5 is affordable, lightweight, and robust, providing the same features and quality you'd find in large format cameras that cost over $800.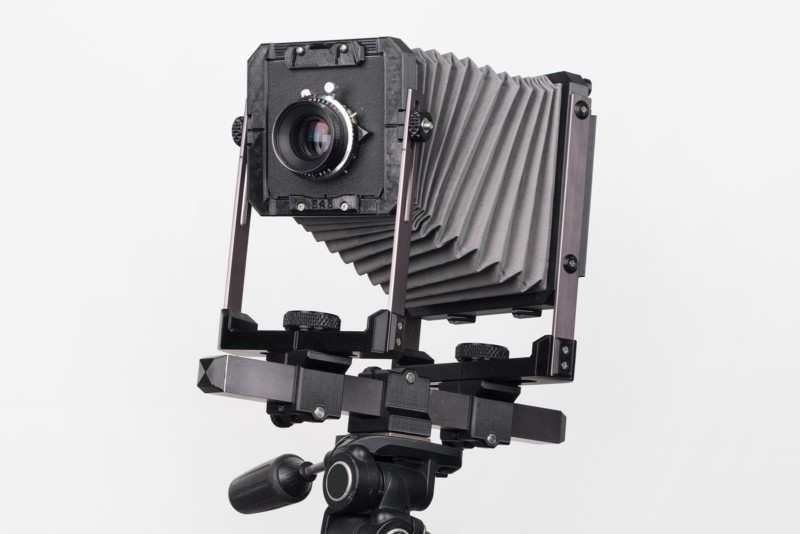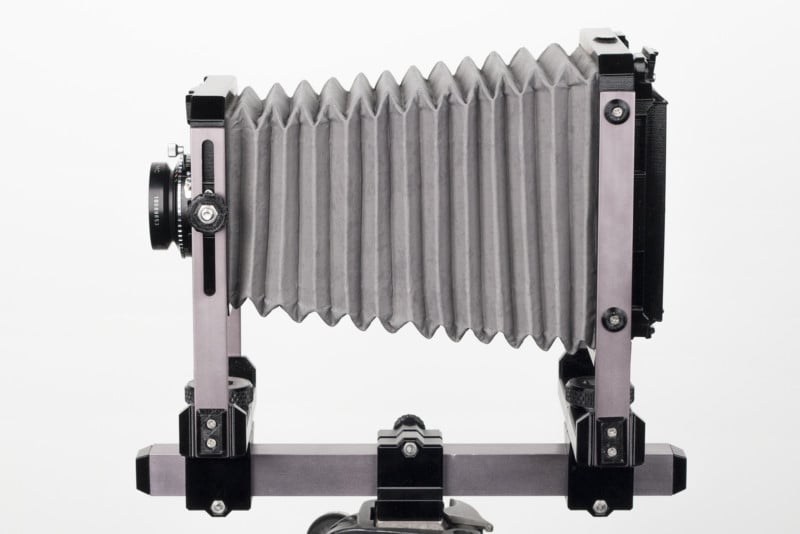 Since all the lightweight non-aluminum/steel parts are created through 3D printing, replacing the parts is as easy as doing a new 3D print. The design of the camera will be open source, allowing anyone to download, print, and build the camera without going through Standard Cameras at all.
The assembled Standard 4×5 weighs less than 2 pounds (0.91kg) and is less than 4 inches (~10cm) thick, and the body of the camera measures 7.5×11 inches (19x28cm). It accepts Linhof/Wista-style lens boards and supports 100mm to 300mm lenses.
The swing and tilt movements of the camera are only limited by the bellows.
Prototypes of the camera are being tested photographers around the US, including photography professors, and early feedback has been positive. Here are some photos captured with the Standard 4×5 so far: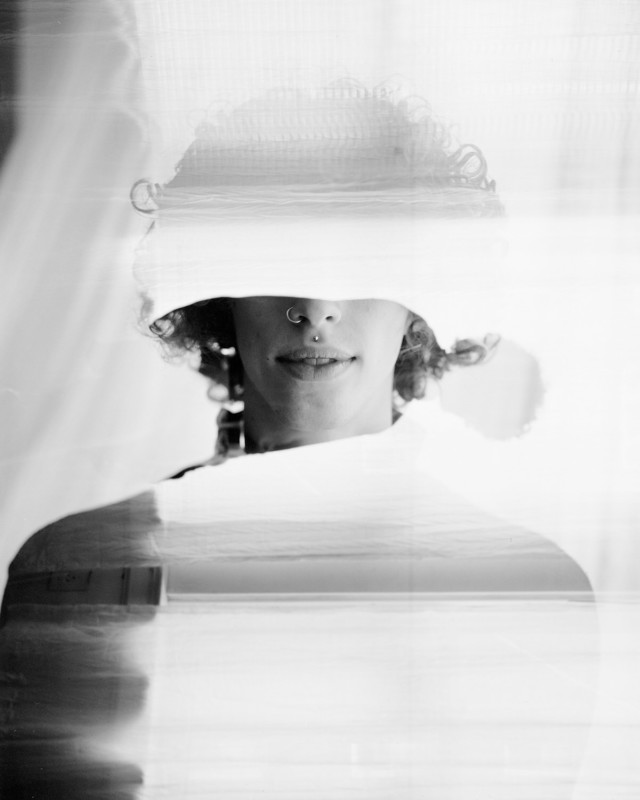 Nikonowicz says he's planning to build an ecosystem of tools and accessories around Standard Cameras' products — for the 4×5, that means things like bellows extension kits. The company also plans to provide education, workshops, grants, and more to promote visual literacy and spread the joy of 4×5 photography.
If you'd like to own a Standard 4×5, you can back the project on Kickstarter, where a $320 pledge gets you a DIY kit and a $350 pledge will earn you a pre-assembled camera — that is, assuming the project successfully delivers on its promises. The estimated delivery date for backers is December 2018.