Shooting and Retouching a Space-Themed Portrait
Photographer Anya Anti recently did a space-inspired photo shoot and created this 7.5-minute behind-the-scenes and time-lapse view of how she styled, set up, shot, and retouched the portrait.

To create a space helmet, Anti purchased a lightweight acrylic sphere online and then cut out a neck hole and breathing holes.
For the space suit and collar, Anti used a silver jacket and a piece of spray-painted cardboard, respectively. An old faux leather belt was used for the details on the collar and sleeves.
Anti initially set up a space-themed backdrop that she had created for a previous photo shoot for starry bokeh behind her model, Angel Zheng.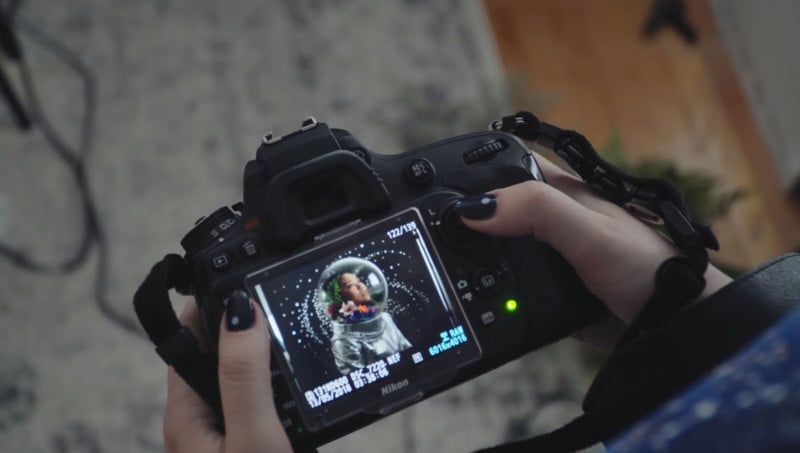 But during retouching, Anti decided to go a different route for the background.
"During the shoot, I was using my old creative backdrop from My Universe photoshoot with a LED lamp behind it and I thought it would work great as a space background," she writes. "But as I was editing the image I realized it looked bad and fake so I removed all the bokeh circles and replaced them with starry sky texture.
"Things don't always work out the way you think and it's ok to change your mind and fix them. If I have to I go and reshoot or just edit in Photoshop."
After four hours of editing the image, here's the final portrait that resulted:
You can find more of Anti's work on her website, 500px, and Instagram.