Etherial Images From A Broken Leica Camera
These days I spend most of my time living and traveling between Serbia, Hungary, Ukraine, and Finland, exploring and researching the global analog photography scene as best I can. I do this for my own personal endeavors such as my store, Cameraville.co, as well as my continuing journey with Camerarescue.org (formerly Cameraventures), headed by Juho Leppänen, which I will get into a bit later.

Just last week on my 6th visit to Serbia I found a pretty good deal on a 1951 Leica IIIf screw mount camera body. After a few consultations with Google Translate, I met a man named Milos in front of the Belgrade National Theater to inspect the camera. Cosmetically it was flawless, no dings, no scratches, no paint loss, no modifications, a true beauty. Costing $3,500 (€3,000) in today's money with a 50mm Summitar lens upon its release in 1950, it's easy to understand why this camera might have been so well taken care of over the years.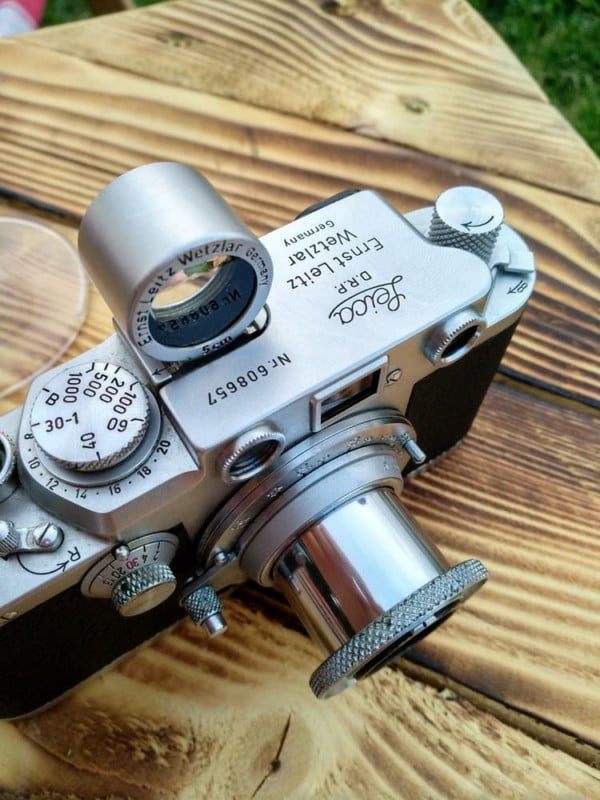 After checking that all the shutter speeds worked correctly I removed the lens to discover the shutter curtain was horribly cracked, a common indication that a camera spent a few decades idle on a shelf.
The shutter curtain is meant to keep the light-sensitive film fully protected in darkness until sliding out of the way for the duration of the shutter speed when the shutter button is pressed, properly exposing an image through the lens and onto the film. With a cracked curtain light continuously leaks through onto the film in an unpredictable and uncontrolled manner.
I knew the odds were good that the light leaks were severe enough to warrant a repair but – how much would it cost, how long, and by who? These answers were unknown to me but I knew Juho would have them. So with the Leica in one hand and my money in the other, I found the hand with the money slowly reaching out to Milos. All there was left to do was shoot a test roll to see how bad the damage was.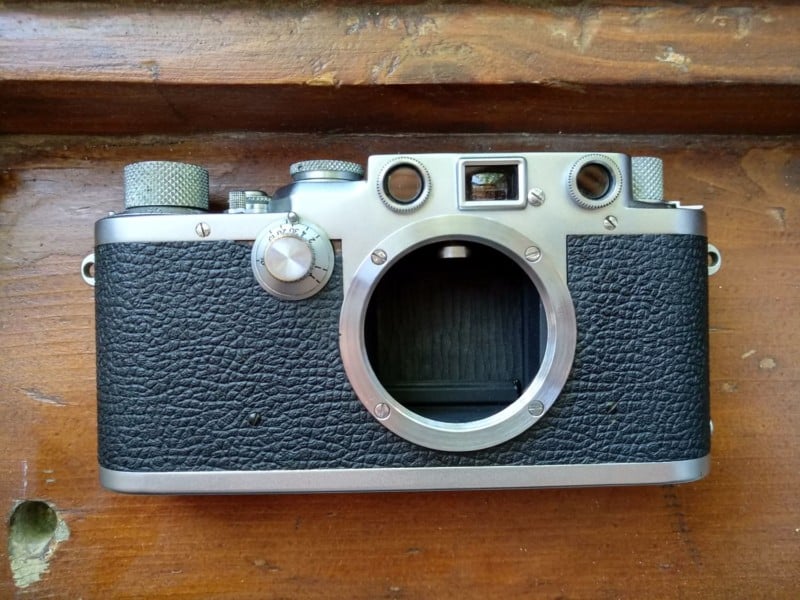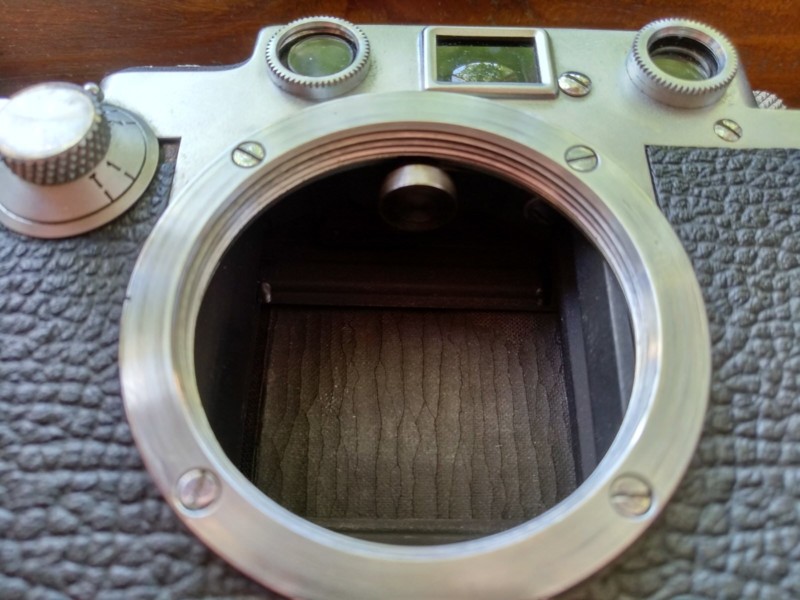 The next day I loaded it up with some [sadly] discontinued Agfa Vista color film, which I had just purchased 15 rolls of from a source in Budapest. I took a walk to Kalemegdan Park to shoot pictures of the 3rd Century BC Belgrade Fortress. There I stumbled upon opening day of a food and music festival which made for plenty to shoot. I finished the roll just as the sun had set and took the film to get developed in the morning. Immediately I was disappointed as all of the images looked to be ruined. In fact, I would describe the severity of the damage as "oh s**t" on a scale of "eh-not-too-bad to oh-s**t".
But as I began to view them one at a time I began to question what actually made them ruined? I captured the scene, I got the composition I wanted, the focus I wanted, and my sunny 16 math was on-point. Wait a minute am I actually – "Hey these little fairy dusty orby things are kind of cool!" I found myself thinking.
Leaving the wonders of fairyland and coming back to earth, the big picture was that I am not a special effects shooter and I would definitely need to repair my new Leica to give me predictable results. Coincidentally the day I shot with the Leica was the very day that Cameraventures closed and announced its split into Kamerastore.com and Camerarescue.org, whom I have been working with intermittently for nearly a year.
While Kamerastore sells cameras, Camerarescue has the goal to rescue 100,000 analog cameras by 2020 among other things. And we have just released our analog camera repair shop data helping connect people with problems such as mine to a qualified repair person in their region. If you want to sell or donate gear, need a repair shop, or have any knowledge to share about the existence of any analog camera repair shops please consider visiting camerarescue.org.
---
About the author: Jordan Lockhart is a photographer based in Manhattan. You can find more of his work on his website and Instagram. This article was also published here.