Yongnuo Unveils 50mm f/1.4 II Lens, Replacing Its Canon Clone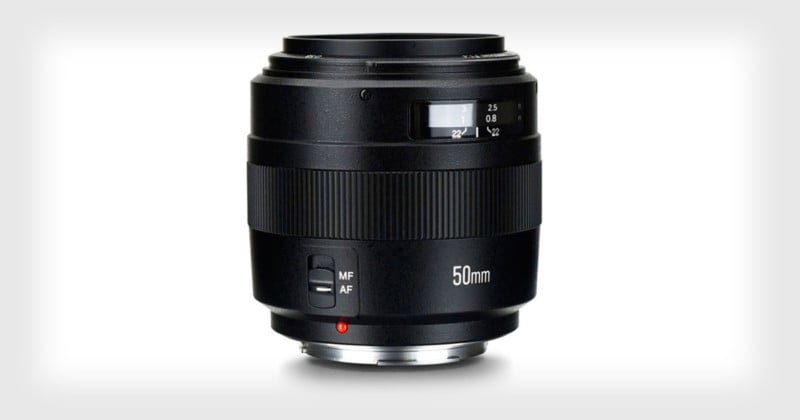 Now that Yongnuo is more established as a third-party lens maker, the company is slowly distancing itself from the lens designs it copied from Canon lenses early on. In addition to replacing its original 50mm f/1.8 "Nifty Fifty" clone, Yongnuo is now also updating its 50mm f/1.4 clone with a new YN50mm f/1.4.


The new autofocusing Yongnuo YN 50mm f/1.4 features a 7-blade aperture for "beautiful soft blurred backgrounds [with] circular defocused spots as well as 14-star effect if you stop down the aperture," Yongnuo says. The company has been emphasizing bokeh quality as a strength of its lenses — its new 50mm f/1.8 II has what Yongnuo calls "Super Bokeh."
As with Yongnuo's other new lenses, the new 50mm f/1.4 II features a USB port that lets you update the lens' firmware without any additional dock.
The lens also boasts live view focusing, Yongnuo says. "When Lv mode is on, this lens can focus from special angles, or focus precisely from the broadened view on the display screen."
Other features of the YN 50mm f/1.4 II include an electromagnetic aperture (supports M/Av/Tv/P/B shooting modes), glass optics, multilayer coatings for increasing light transmittance while controlling ghosting and glare, gold-plated contacts, a durable metal mount, and a focus distance indicator.
The new Yongnuo 50mm f/1.4 II can be found through places like Amazon for $199 when it's in stock for Canon EF mount cameras. No word yet on what other mounts it will be available for.
(via Yongnuo via Photo Rumors)