This Photographer Uses a Quad-Flash
Godox recently released its new EC-200 extension head (AKA Flashpoint eVOLV 200) for the Godox AD200 TTL Pocket Flash (AKA Flashpoint eVOLV 200). Celebrity photographer Markus Klinko decided to combine four extenders and flashes into this unusual-looking quad-flash.


Klinko has used many different ring flashes and parabolic umbrellas over the course of his career, but "neither [type is] ideal for extreme close up work when balanced, even front-lighting is required," he writes at DPReview. But these "new remote heads from China on the other hand, are small and light enough to allow for several of them to be mounted on a camera flash bracket and rail."
At extremely close distances to subjects, the resulting light can be much less harsh than what you get with a ring flash, as long as you choose the right wide-angled reflectors, Klinko says. Each of the flash heads can be individually controlled and adjusted, allowing Klinko to have a great deal of control over how light hits his subject's face (particularly limiting the amount of light hitting the face from below).
The unusual rig also produces unusual catchlights in subjects' eyes.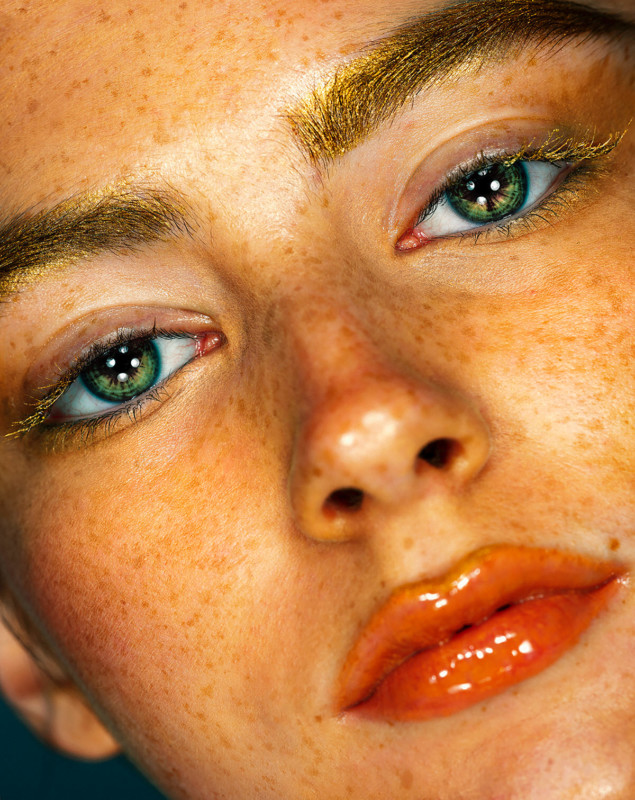 The quad-flash rig is light enough to comfortably use while shooting handheld, powerful enough to black out strong sunlight, and can be used both on- and off-camera.
The flashes cost $299 each and the extension heads are $35, so you'll pay about $1,155 for the four flashes if you'd like to start building a quad-flash rig for yourself.
---
Image credits: Photographs by Markus Klinko and used with permission