This Photographer Caught a Bird That Caught a Shark That Caught a Fish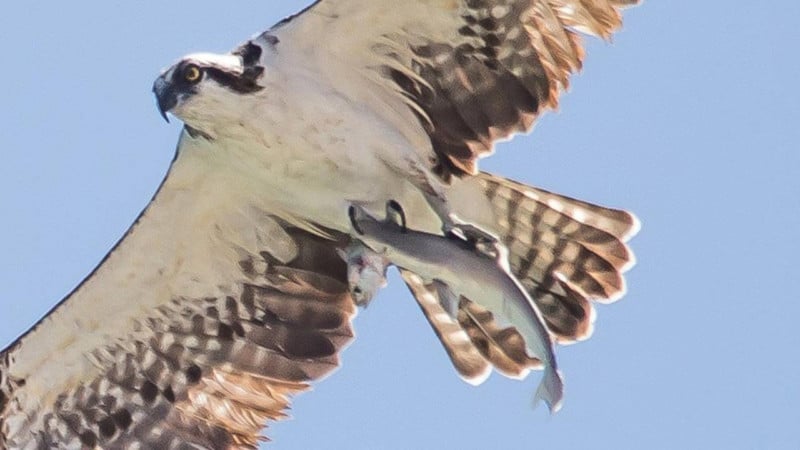 Florida-based fine-art nature photographer Doc Jon was walking along a beach earlier this month when he captured a once-in-a-lifetime photo showing the food chain: it was an osprey carrying a shark carrying a fish.

Since the sea hawk was some distance away, the photographer initially thought he had caught an ordinary photo of a bird carrying a fish in its talons. When he zoomed in on his photos at his computer, however, he was surprised to find that it was actually a shark in the bird's grasp and that there was a fish in the shark's mouth.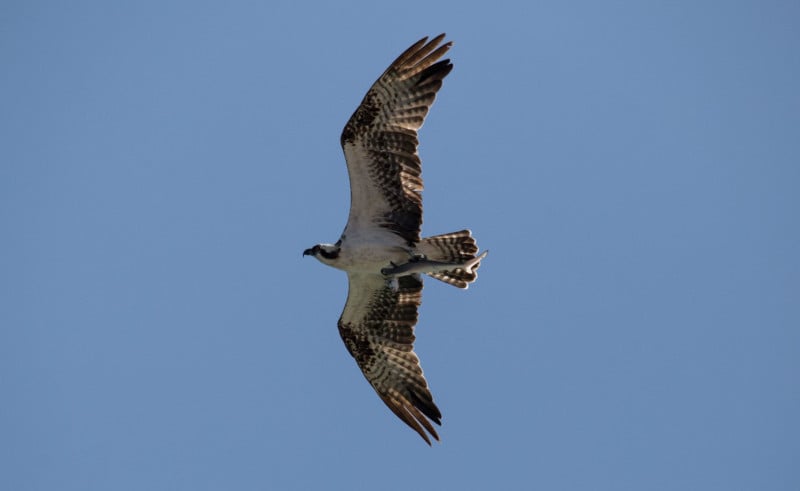 "The best photo I have ever taken! (By content not quality)," Jon writes on Facebook. "These are NOT Photoshopped."
"This is a one-in-a-trillion photograph," Jon tells FOX 13.
Here are a couple of alternate views Jon managed to snag of the same scene:
The photos were captured with a Canon 6D and a Sigma 150-500mm lens without a tripod, and Fstoppers reports that Jon initially photographed the bird 400 feet above him after a passerby asked him what his lens could capture.
It's estimated that the shark in the photo is about 1 foot long.
---
Image credits: Header photo by Doc Jon. All photos used with permission