Photos of Cattle Branding in Argentina
20 years ago, photographer Marcos Furer decided to move away from his life as a newspaper and magazine journalist in Buenos Aires, Argentina, and to the slower lifestyle of the inner country. His personal work has since focused on the people and lifestyle Furer sees on a daily basis around him.

"Traditions. Landscapes. The people still live like they're stopped in time," Furer says. At a local estancia, the ranchers have an annual tradition of gathering all the new cows together for branding.
One of Furer's photos of this branding showing a dog lunging at a cow was recently selected from among 300,000 entries as one of the 5 winning photos of HIPA, the Hamdan Bin Mohammed Bin Rashid Al Maktoum International Photography Award.
Here are more photos from the same series: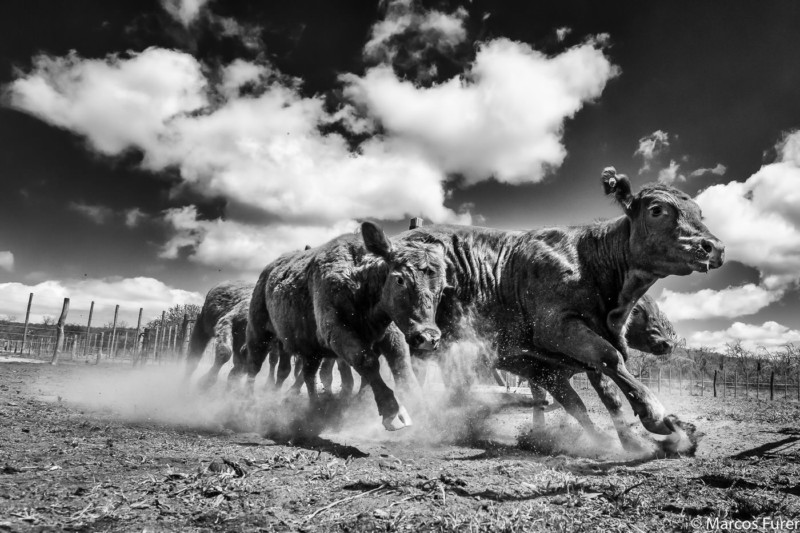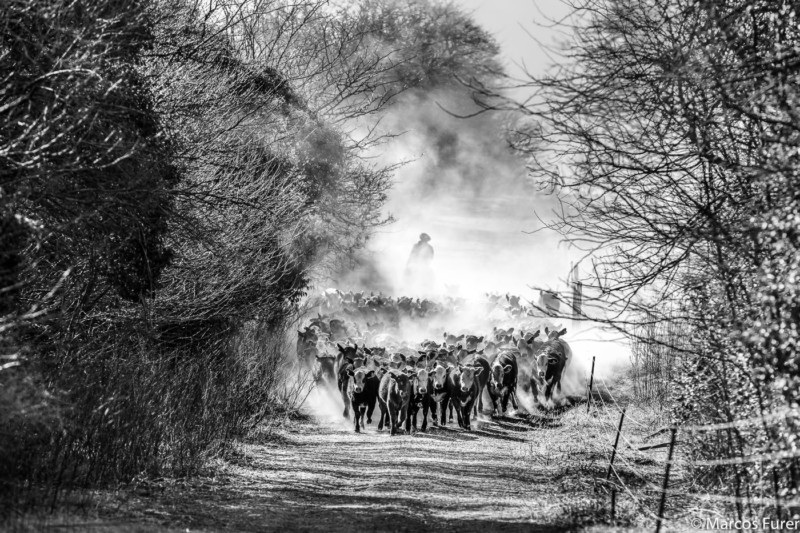 You can find more of Furer's work on his website.