17 Lighting Recipes to Remember for Portrait Photos
At the WPPI wedding and portrait photography conference and expo this year, photographer Trevor Dayley taught this 1-hour class titled "17 Fast, Easy, Awesome Lighting Recipes." Dayley shares 17 lighting ideas you can keep in mind on any portrait shoot using a memorization story.

The story is a strange tale filled with emphasized keywords — memorize the story, and you'll be able to instantly recall any of the 17 recipes when you need them. Here's the mnemonic device, paraphrased:
You're at your house. The alarm clock goes off. It's 1 o'clock in the morning. You go out the door and cross the street. You look up and see a double rainbow. Behind it, the sky is changing colors. Suddenly clams start to fall from the sky. Then a beam of light starts zapping the clams. Then an SUV pulls up with huge rims. The beam of light zaps it and it splits in half, and out pops a ninja who's entirely blacked out. The ninja causes an explosion of light. As your vision starts coming back, you start seeing colors. Suddenly you hear fireworks and you see them shooting over the stadium in the distance. You look to the side and there's the ninja smoking a cigar and standing inside of a glowing triangle.
Dayley shares of these 17 lighting recipes with a simple clock-based lighting diagram. The subject is always at the center of the diagram, and the lightning and camera symbols indicate the positions of the flashes and photographers in relation to the subject:
Here are the 17 different lighting recipes, with each one followed by an example photo captured using that setup: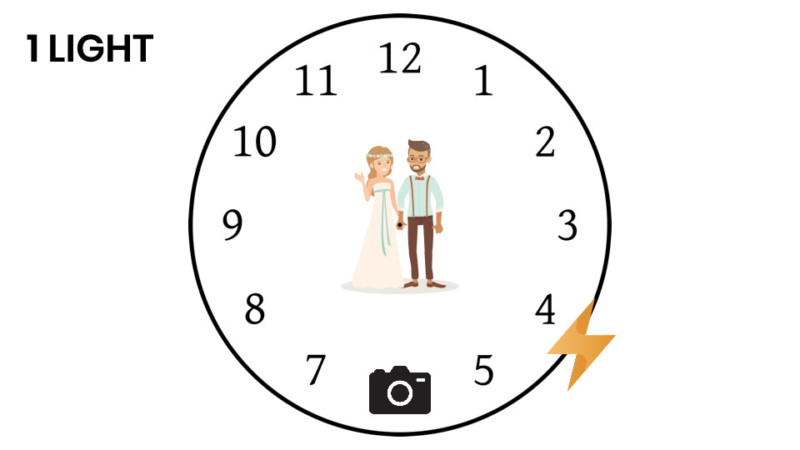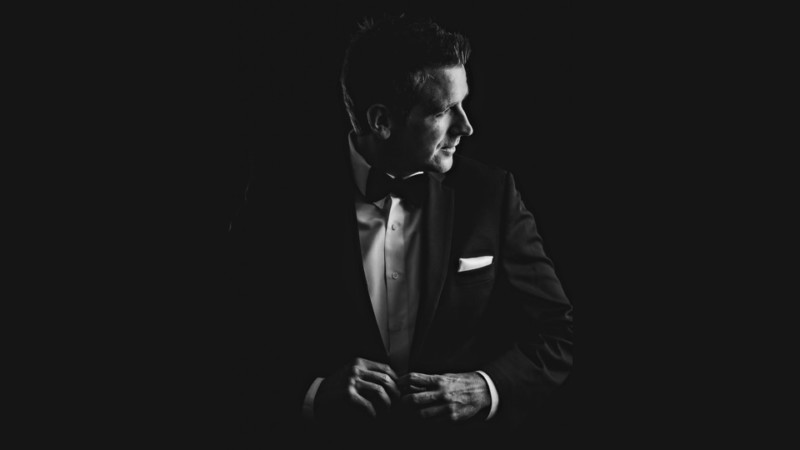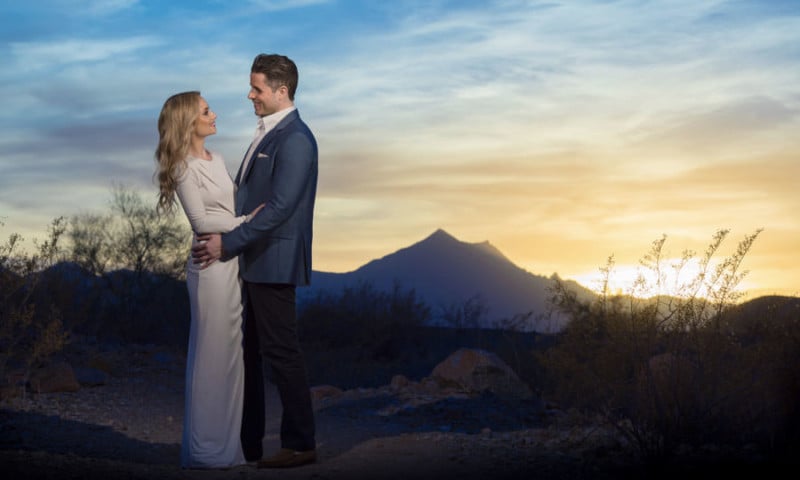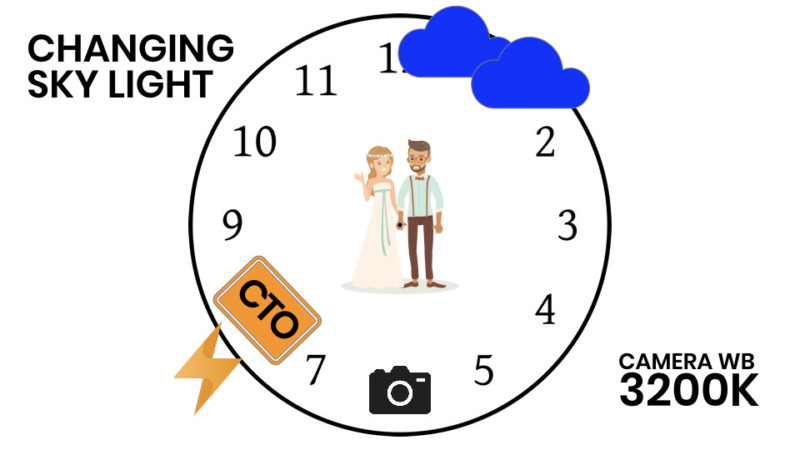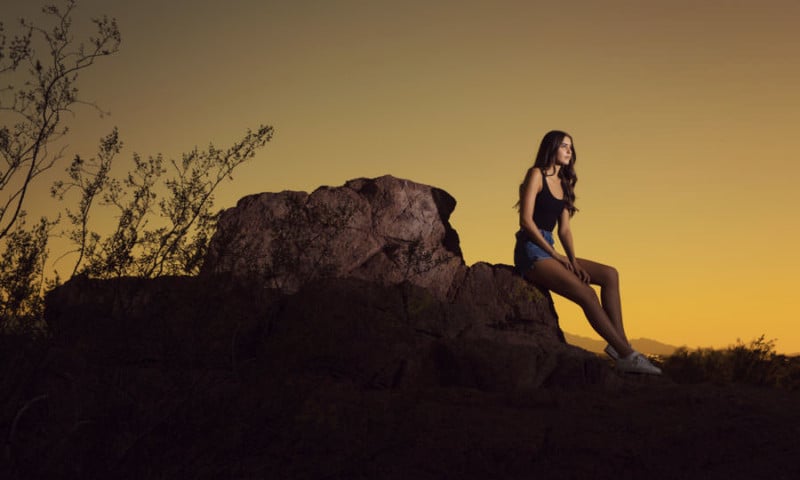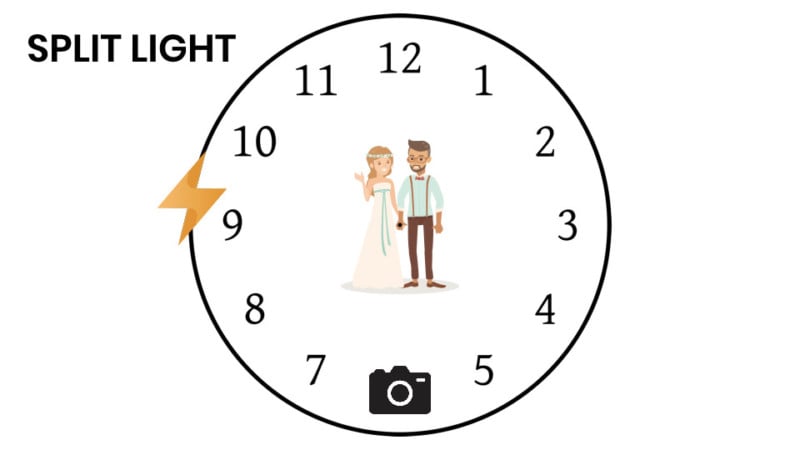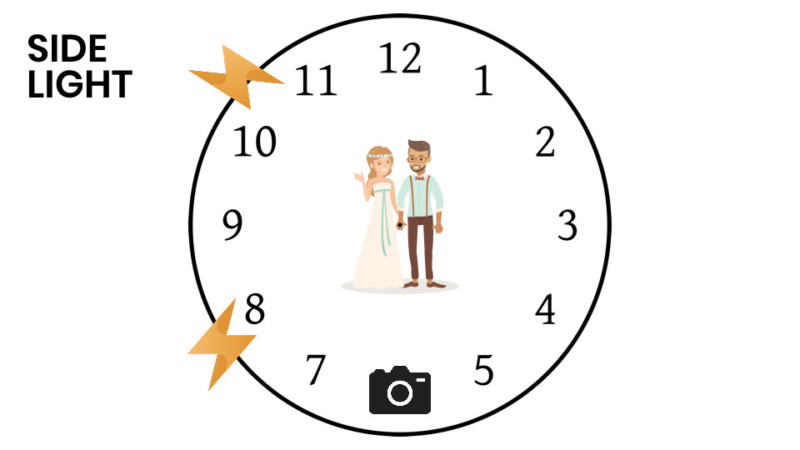 Watch the 1 hour, 23 minute video above for the full class Dayley taught, which includes his explanations and tips for each of these 17 different setups. If you'd like to jump to any of these setups directly, here's an index:
00:12:25 – Memorization Story
00:20:44 – One Light
00:22:42 – Cross Light
00:25:30 – Double Rainbow
00:28:45 – Changing Sky Light
00:34:23 – Calm Shell Light
00:35:40 – Beam Light
00:38:35 – Rim Light
00:40:51 – Split Light
00:42:00 – Ninja Light
00:44:30 – Blackout Light
00:50:47 – Explosion Of Light
00:55:36 – Seeing Colors Light
00:59:58 – Firework Light
01:03:49 – Stadium Light
01:06:00 – Side Light
01:08:20 – Cigar Light
01:11:56 – Triangle Light
In terms of gear, Dayley uses Flashpoint/Godox flashes and transmitters with MagMod magnetic modifiers.
---
Image credits: All diagrams and photos by Trevor Dayley and used with permission