Blackmagic Unveils a $1,295 Compact Camera That Shoots 4K RAW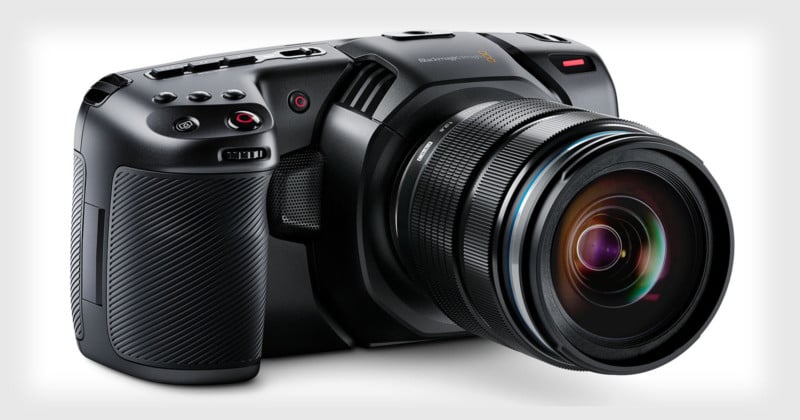 Blackmagic has just announced its Pocket Cinema Camera 4K, a Micro Four Thirds compact camera that puts 4K RAW recording in your pocket for $1,295.

The camera is a long-awaited successor to
the original Blackmagic Pocket Cinema Camera of 2013
, which offered 1080p RAW in a tiny camera body.
Inside the Blackmagic Pocket Cinema Camera 4K is a 4/3 HDR sensor with 4096×2160 resolution and 13 stops of dynamic range. It has a dual native ISO of up to 25600.
"The full size of the 4/3 sensor is designed to perfectly match MFT lenses so the crop factor is greatly reduced, giving customers a wider field of view," Blackmagic says.
The camera itself is made of "space age carbon fiber polycarbonate composite," which provides strength while keeping the camera light.
While the camera market has a number of compact still-photo cameras that also shoot 4K video, this Blackmagic camera is a 4K cinema camera that also shoots still photos. A dedicated button on the camera next to the main record button allows users to quickly and easily capture still images while working.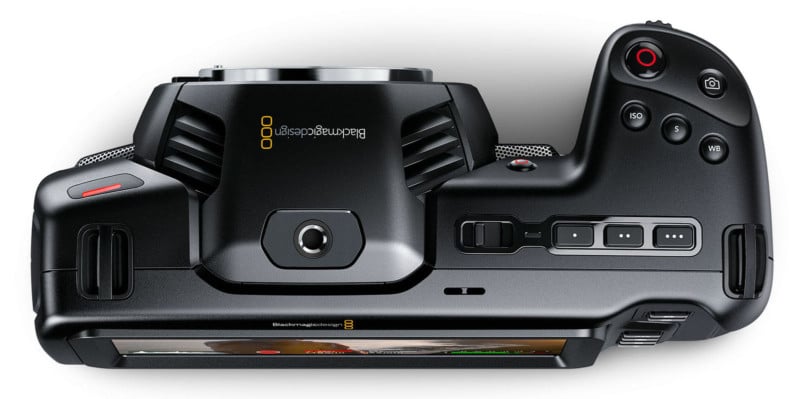 Other dedicated buttons allow control of ISO, shutter, aperture, white balance, power, and more.
On the back of the camera is a large 5-inch touchscreen monitor, and an HDMI out allows the camera to be hooked up to an on-set monitor. In addition to HDR video, the camera can output clean 10-bit video with optional on-screen overlays.
"It also uses the same Blackmagic OS as URSA Mini so customers can use simple tap and swipe gestures to adjust settings, add metadata and view recording status," Blackmagic says. "On screen overlays make it easy to see recording parameters, status, histogram, focus and peaking indicators, and playback controls."
Other ports include a mini XLR connection with 48 volts of phantom power for pro mics, a 3.5mm mic input, and a locking DC power connector.
What's more, a high-speed USB-C Expansion Port makes this camera the first to allow recording directly to the same USB-C SSD and flash drives used for editing and color correction, eliminating the need for expensive, dedicated external recorders.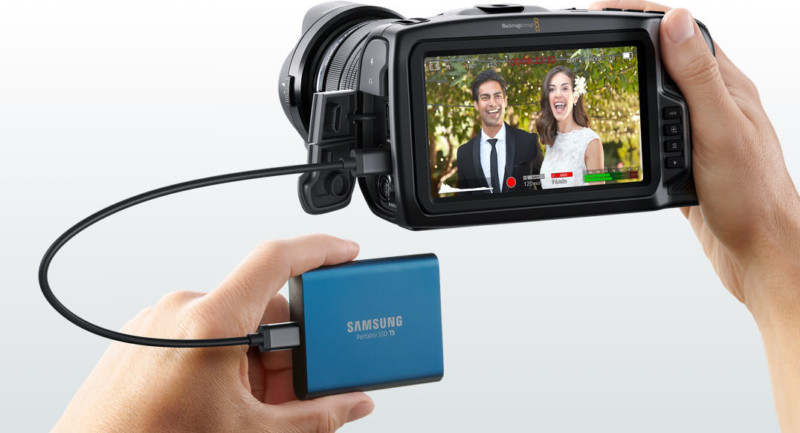 The Micro Four Thirds lens mount on the camera allows it to be used with the entire ecosystem of MFT lenses, and optional lens adapters further open the door to lenses designed for other mounts (e.g. PL, C, EF).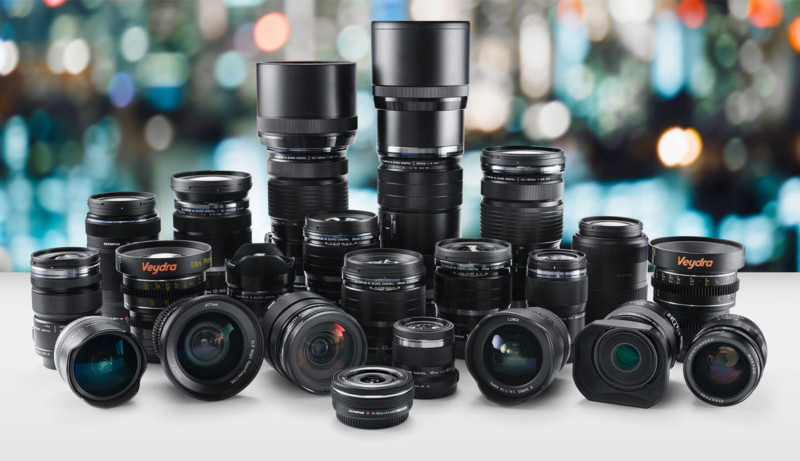 Video features of the camera include 10-bit ProRes, 12-bit RAW, 60fps in 4K and 120fps in windowed HD, and 3D LUTs.
Other specs and features of the Blackmagic Pocket Cinema Camera 4K include 4 built-in microphones, Bluetooth wireless control, the latest Blackmagic Design color science (shoot HDR in film, video, and extended video modes), and multiple memory card formats (SD, UHS-II, and CFast 2.0).
The Blackmagic Pocket Cinema Camera 4K will be available later in 2018 with a price tag of $1,295 from authorized resellers around the world.
---
Update on 4/11/18: Johnnie Behiri of cinema5d posted a great 7.5-minute exclusive interview with Blackmagic CEO Grant Petty about the camera: