How a Sigma Art Lens Messed Up My Ferrari Photo Shoot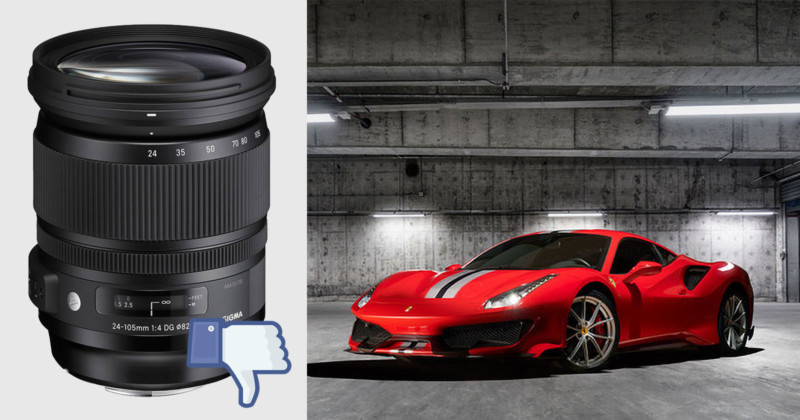 My name is Steffen Jahn, and I'm a seasoned car photographer based in Germany. With over 20 years in the business and having worked with all the famous manufacturers like Porsche, Lamborghini, Ferrari, Mercedes and Audi, I have a basic understanding what professional car photography is all about.

I recently got the chance to shoot the Ferrari 488 Pista — a 2018 Geneva Motorshow novelty — secretly at Ferrari's headquarters in Maranello, Italy for Britain's Top Gear magazine.
The Nikon D850 was my camera of choice and I brought along the Sigma Art 24-105mm f/4 Art lens, which I had purchased two months prior. It offered excellent quality on other assignments and I simply loved its high-quality feel, so it seemed to be a perfect match for this time-sensitive shoot. The editor was asking for 12+ high-end shots in a time frame of less than 6 hours.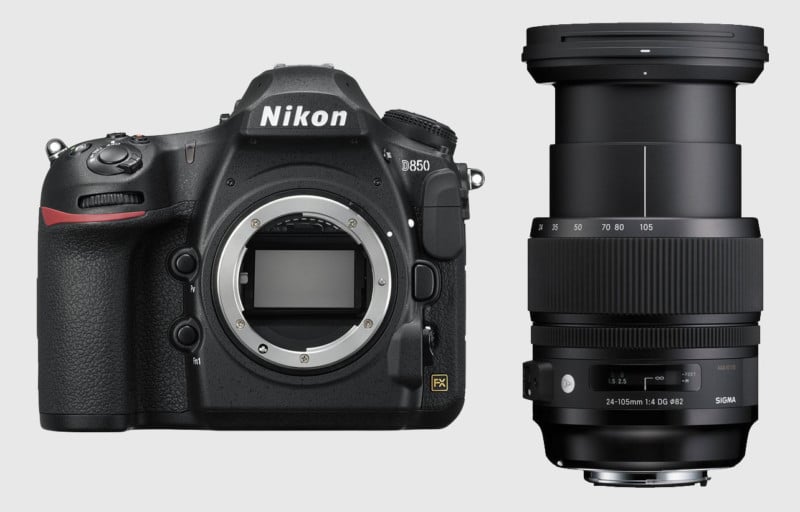 After arriving at 8 pm at Ferrari's showroom, the car showed up in all of its beauty and I started my shoot. As I wanted to avoid all ugly reflections from the showroom in the car's glossy body, I worked my way around the 488 with my Elinchrom 400B battery flash, light-painting the car in multiple exposures.
When checking my shots in Capture One (as I always shoot tethered), I realized that the car was jumping up and down in the frame. Initially blaming it on the shaky wooden floor that seemed to move, I took great care not to come near the camera when doing the next round of exposures. But the images were still not consistent, even though my carbon fiber Gitzo and Arca D4 head have proven to be rock solid in all my prior shoots.
So while being horribly pressed for time, I tried further to figure out what was messing up my production — in the end though, I kept shooting, convinced I'd somehow be able to solve the problem later using Photoshop's Photomerge function.
A few days later, I had a chat with SIGMA service personnel. They explained to me that even though you switch stabilization on the lens (OS) to off, it doesn't actually mean it's off… The stabilization element is kept in its position by a magnetic field. Whenever the camera goes to sleep, the element moves down. After waking up the camera, it takes a moment to reposition itself to the proper position. And it's even doing this during exposures!
In a 5-second light-painting exposure, the car is tack sharp in the rear, but it's blurry on the front when the OS element moved. In the professional world, in which every single shot needs to be reliable, this strange lens behavior could kill the magical photo you would have otherwise captured.
Sigma Germany checked my lens and reloaded its Optical Stabilization firmware, but when testing the lens on a massive FOBA studio stand afterward, it still shows the same jumpy behavior.
So my lens went instantly onto eBay, and I can only offer this advice to photographers who need to rely on consistent results: stay as far away from Sigma Art lenses with OS as you can.
---
About the author: Steffen Jahn is a professional car photographer based in Stuttgart, Germany, where he lives with his wife and two children. The opinions expressed in this article are solely those of the author. You can find more of his work on his website and Instagram.