This Motion-Detecting Wildlife Camera Was Made with Raspberry Pi
Want a remote motion-activated wildlife camera without shelling out big bucks? You can build one yourself using Raspberry Pi. PiBat recently built a pint-sized one, and it works quite well.

The build makes use of the Raspberry Pi Zero W, a cheap and compact single-board computer that has built-in Wi-Fi and Bluetooth.
"Now that the PiZeroW is available, it's now possible to make quite small wildlife cameras," PiBat writes. The build also uses the Raspberry Pi Camera Module V2.1, which has improved image quality.
The camera case is only a little larger than a pack of standard playing cards. On the front of the camera is a 12X telephoto lens that's designed for mobile phones, allowing for close-up photos of animals that wander into the frame.
"The camera module needs to be positioned a few millimeters behind the lens to avoid vignetting of the image," PiBat says.
Here's what the camera looked like prior to camouflage tape being applied over the surface:
The free and open source motion detection program PiKrellCam is what turns this camera into an automatic wildlife camera. Here are some photos that were triggered by the subjects flying into the scene: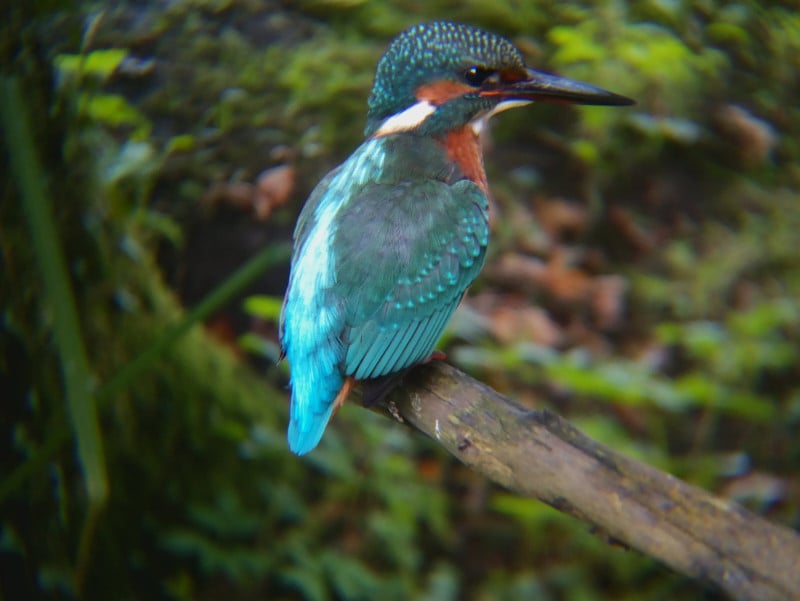 The camera can be triggered to capture video as well. Here are a couple of examples:
PiBat previously built a larger Raspberry Pi trail camera in 2013 — if you're interested in building one of these things yourself, you can find details on the 2013 build and the Python script used (to trigger the camera when motion is detected) here.