I Built the Largest Natural Light Wet Plate Studio in the US in Over a Century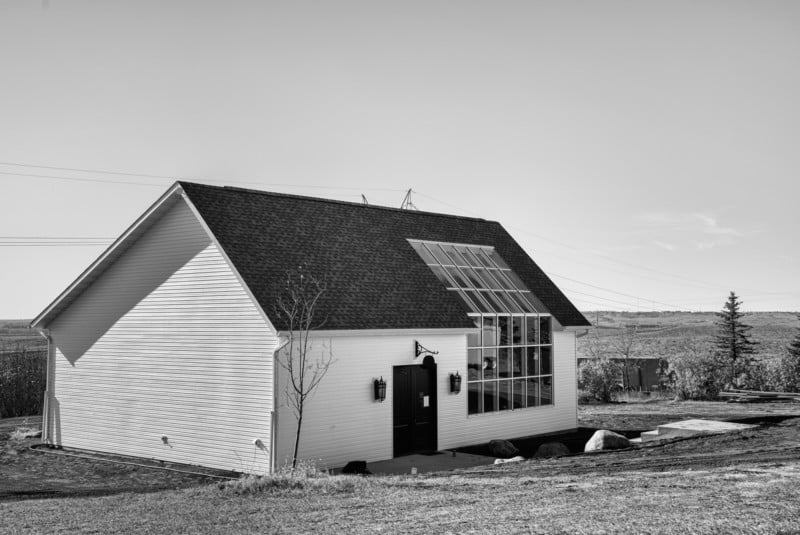 There are fewer than 1,000 wet plate collodion artists practicing around the world, and as far as I know, I am the only one in the state of North Dakota. 5 years ago, I didn't own a camera and knew nothing about photography. I saw a wet plate online and I was immediately drawn to it, and thus my journey began.

I was told early on that there was no way a non-photographer who has never owned a camera can figure out this archaic process from 1848. 45 days after that conversation, I had made my very first wet plate photo.
Fast forward 5 years, and I recently just completed construction of a natural light wet plate studio, built from the ground up.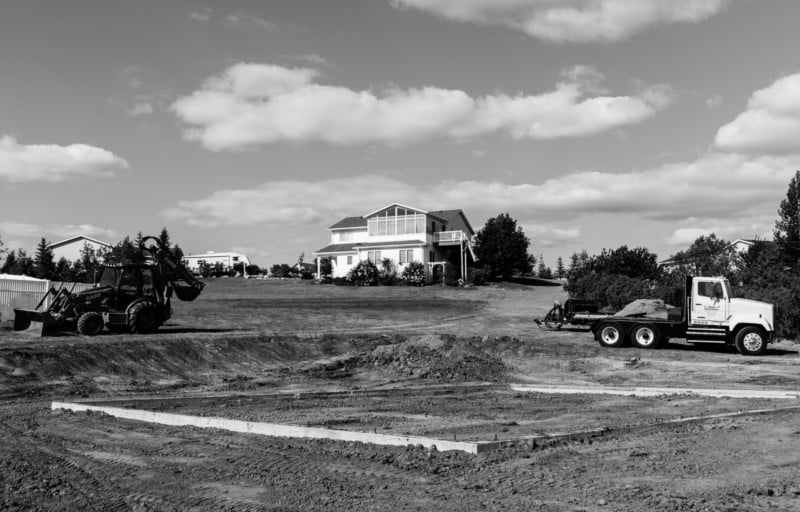 My new studio is surely the only one in this state. I also believe that it's the first natural light wet plate studio constructed in the entire country in over 100 years. The name of my studio is Nostalgic Glass Wet Plate Studio and it is located in Bismarck, North Dakota.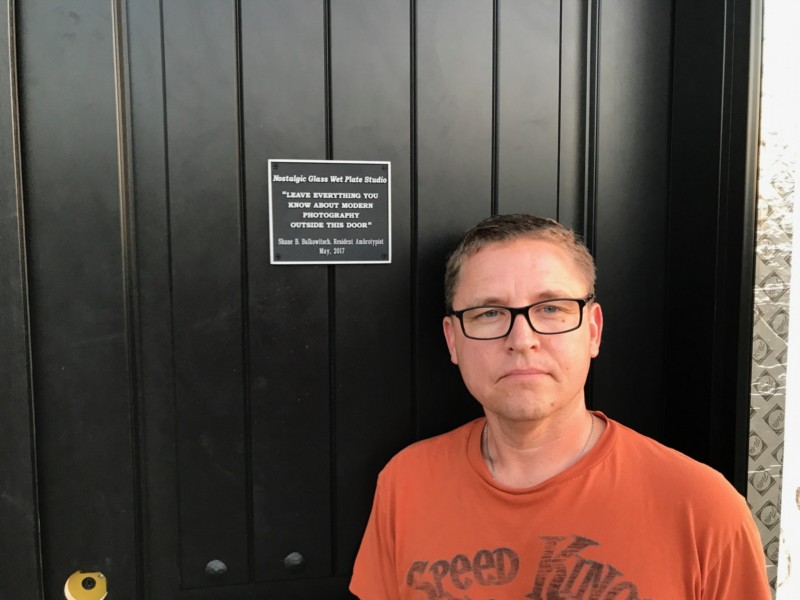 The new studio is 1,800 square feet in size and features a huge wall of glass and skylight, just as they used in the Victorian Era. In fact, I could not source proper glass for the studio and it took me 6 months to sort this one problem out.
All modern glass has either a film inside of it to block out U.V. or is two panes of glass with gas inside that also block out U.V. People don't want the items in their houses and buildings to be damaged and faded by the sun, so you cannot usually find glass these days without this protection.
Wet plate collodion photography requires natural ultraviolet light in order to create an exposure. In fact, it requires a lot of natural light. If I did not solve this issue with the glass, I might as well have put up a brick wall instead of a window.
So I asked myself: what industry wants as much natural UV light as possible to be transmitted through glass into a space. I finally found my answer to that question: a greenhouse!
The windows' dimensions and pitch were taken from a book written by Dr. Felix Raymer titled "Photo Lighting: A Treatise on Light and Its Effect Under the Skylight, Including Chapters on Skylight and Skylight Construction, Window Lighting and Dark Room Work." It was published back in 1904.
I initially designed the building on a napkin and then we were off and running. The entire build took 2 years of planning and 8 months of building. Instead of using artificial electric bulbs in the studio, I was going to harken back to the early days of photography, when the only light source ever used was the sun.
In the 19th century, there was no making of pictures at night — if it was overcast or in the dead of winter and the sun was not available, photographs were generally just not taken.
I built this new studio out of the love of history. I knew all those studio photographs that I adored from the 19th century were taken using a natural light studio and I was determined to bring this craft to my home state of North Dakota.
I've made over 2,500 wet plates in the past 5 years, have had numerous exhibitions, and have had my plates are curated by numerous museums in different parts of the world. My wet plate of Evander Holyfield is currently at the Portrait Gallery in the Smithsonian. I am presently working with the Heard Museum in Arizona, which is going to acquire 3 of my Native American plates.
I have been working on a series called "Northern Plains Native Americans: A Modern Wet Plate Perspective", and have over 200 plates permanently curated by the Historical Society of North Dakota.
I have only been using the new space since November 1st, but the light and magic that is being brought by that natural light is incredible. It is amazing to be able to create and compose images.
When you abandon the quick digital and film technology, something rather remarkable happens. It can take up to an hour to compose, expose, develop and fix a wet plate. We are not taking hundreds of images and picking the what we like the best. In one of my Friday afternoon sessions, I make about 5 plates over 4 hours. When you slow down, when you utilize a 160-year-old technology to makes works of art — things are just different.
By being slower and having to follow a very strict set of rules to make an image, you find a way to work around the limitations of the process and the process pays you back, tenfold.
Here are some of my recent works that have been created in this new studio space: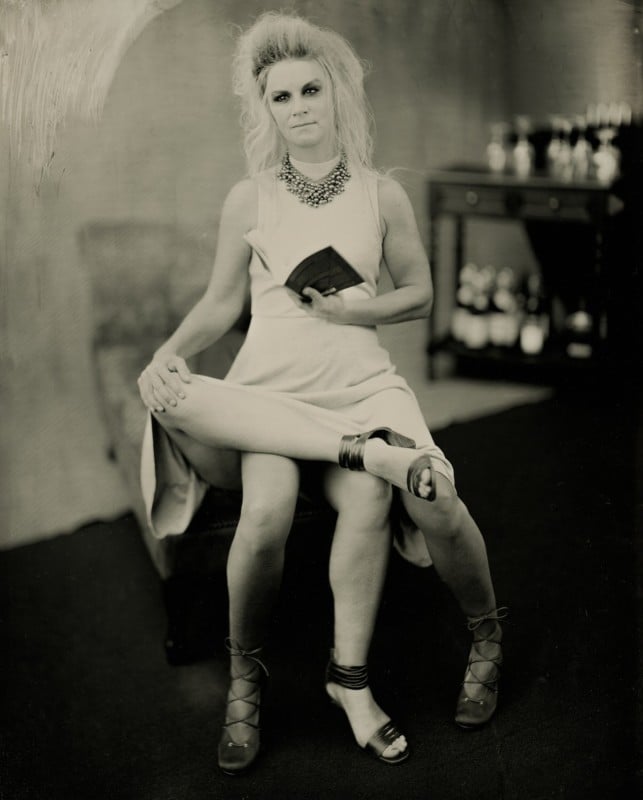 The new studio is allowing me to light and shape the light like never before. The possibilities are endless and I look forward to spending the rest of my days creating in my little piece of heaven on Earth.
Life was simpler during the wet plate era, they were more difficult and tough, but they were simpler and when I create in my new space, I feel that I am transported back to another time. A time before the digital camera movement gave us information glut and excess, when images had to be made by hand and you got what you put into the image.
When I make a black glass positive ambrotype, that is the only one in the world. It is a one-of-a-kind and it cannot be duplicated. There is something special about that, but then again, I am a hopeless romantic who feels the world is a better place when the wet plate collodion process is still practiced by people like myself that really want to create something from nothing.
There is no finer photographic process in the world than the one that I hold so dear to my heart.
---
About the author: Shane Balkowitsch is a wet plate collodion photographer based in North Dakota. He is the owner of Nostalgic Glass Wet Plate Studio. You can also connect with Balkowitsch through Facebook.
---
Image credits: Black and white photographs by Tom Wirtz