Building a 4×5 Wet Plate Camera Out of Plywood with a CNC Machine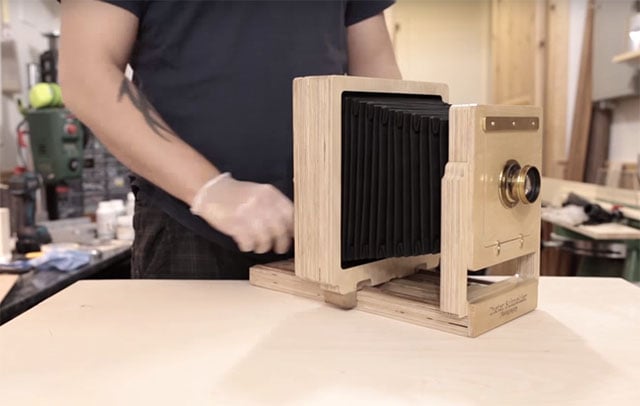 Photographer Dieter Schneider recently built a 4×5 large format camera for wet plate photography out of plywood using his Shapeoko 3 desktop CNC machine. Luckily for all of us, he also documented the entire process on camera.

"I have built large format cameras before but never with a CNC machine and never in plywood," Schneider says. "Birch plywood is beautiful, light weight and affordable."
The main structure of his camera is built using plywood pieces cut from the machine, and he also cut brass pieces as well. Here are his two behind-the-scenes videos showing the entire built process from start to finish:
Here's what the finished camera looks like:
And here are a few sample photos captured using the camera:
Schneider says he's hoping to release plans for this camera so that other photographers can build the same thing, and he's considering making a non-CNC version as well for people who don't have access to a pricey machine. You can find more of Schneider's work over on his website.