Repurpose a Vintage Polaroid Camera for Wet Plate Photography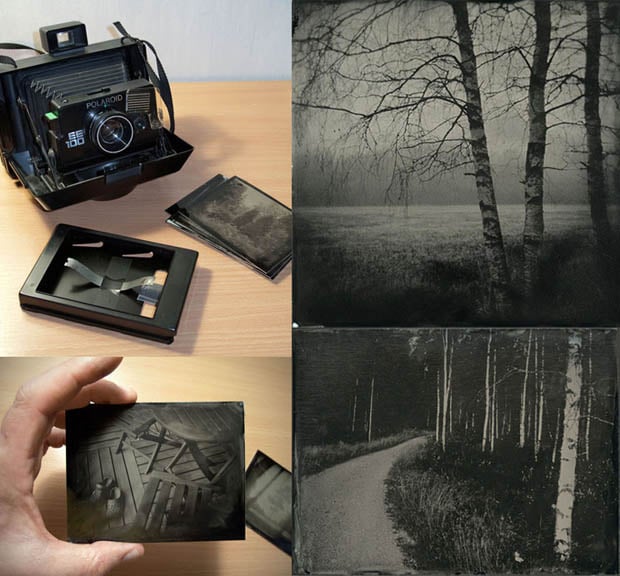 Have an old Polaroid camera lying around collecting dust? Did you know that you can use it for wet plate collodion photography? AlternativePhotography writes,
Most collodion photographers are using dedicated wet plate cameras, because wet plates are not nice to put into any ordinary modern cameras. There are instructions on how to use some normal medium and large format film cameras in the wet plate process. Most modern large format cameras are readily usable; only a special wet plate holder is needed. The drawback is the silver nitrate, possibly dripping from the holder inside the camera and eventually ruining it.

There are, however, certain types of cameras that you can use as is, without any modifications. Polaroid 100 – 400 series cameras were designed for Polaroid instant pack film, and the empty film holder can be converted to an excellent wet plate holder.
Once your film holder is modified to hold wet plates, you'll also need to give the camera a makeshift "bulb mode" by covering its 'Electric Eye' light meter with black tape. The tutorial also discusses how you can expose wet plates using an enlarger and/or digitally printed film.
Wet plate collodion with a Polaroid camera [AlternativePhotography via Pixel Análogo]
---
Image credits: Photographs by Jalo Porkkala/AlternativePhotography