Capturing a Snowy Day in Amsterdam
I can't remember seeing so much snow in our Dutch capital city of Amsterdam before. Yesterday afternoon, snow started falling out of the sky for hours and hours without stopping. Since I was already in Amsterdam, I took the opportunity of trying to document the atmosphere. The scene lasted for only a few hours before it started to rain in the evening.

I shot a lot of slow-motion video with my Sony Xperia XZ1 smartphone that has a 960fps slow motion feature. I discovered that shooting video of the snow at 960fps looked absolutely beautiful and I instantly got addicted. Here's a video that I quickly put together after yesterday's snow experience:
I also brought my Sony a7R III camera. The new camera performed great and didn't even use half of the battery while shooting hours in freezing temperatures. The camera was often covered with snow yet had zero problems the whole day. The only one having issues was me. I wasn't really prepared for this weather and got my wet feet — I froze my feet and hands off, but it was all worth it in the end.
Here are some of my photos from the day: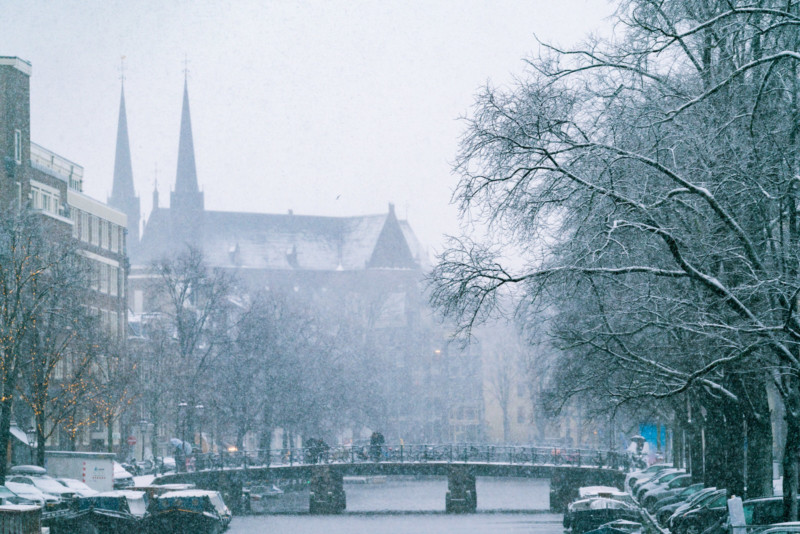 Needless to say, this was a unique experience. Seeing so much snow in Amsterdam is extremely rare and I am very happy to have captured this in both photos and videos.
---
About the author: Albert Dros is a 31-year-old award-winning Dutch photographer. His work has been published by some of the world's biggest media channels, including TIME, The Huffington Post, The Daily Mail, and National Geographic. You can find more of his work on his website, or by following him on Facebook and Instagram. This article was also published here.