Photographer Recreates 'The Last Jedi' Posters for Family Christmas Cards
Photographer Josh Rossi is a huge Star Wars fan. With The Last Jedi set to hit theaters later this month, Rossi decided to do something different for his family's holiday photos this year: he went all out and faithfully recreated The Last Jedi movie posters for their Christmas cards.

Rossi is no stranger to going to great lengths for his creative personal projects. He's the same photographer who spent $1,500 photographing his 3-year-old daughter as Wonder Woman and who photographed sick and disabled children as Justice League superheroes.
For his Christmas cards, Rossi set up studio lighting and a green screen backdrop, got his family into costumes by designer Julie Whiteley (who donated $1,500 worth), and shot a series of portraits of each person.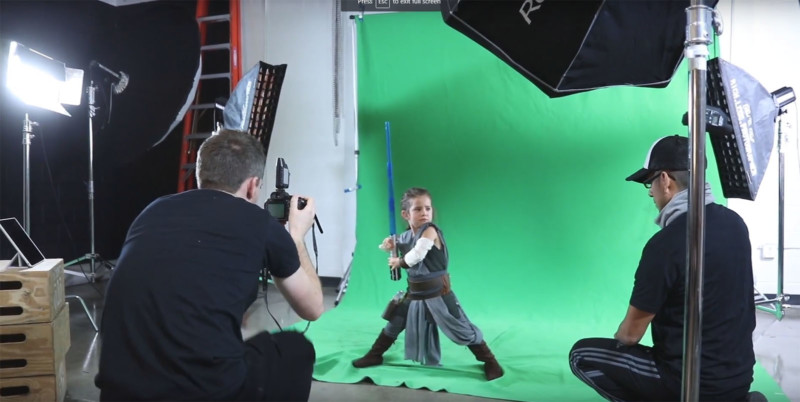 Here's a behind-the-scenes video showing the portraits being made:
Here are the portraits that resulted:
Rossi then cut out the portraits and gathered some other Star Wars universe assets.
The next step was combining everything in Photoshop while referencing the official The Last Jedi movie poster. Here's a 15-minute speed edit video showing how the editing was done:
Here are the posters that resulted:
Just for reference, here's what the official Star Wars poster looks like:
"I had such a fun time doing this with my family, especially with my 1 yr old," Rossi tells PetaPixel. You can find more of his work on his website, Facebook, and Instagram.