Photographer Spent $1,500 to Turn His 3-Year-Old Into Wonder Woman
Josh Rossi isn't just a talented commercial photographer, he's an awesome dad, too. When his 3-year-old Nellee shared her dream of becoming Wonder Woman, he pulled out all the stops, dropping $1,500 on a custom Wonder Woman costume and creating a killer photo shoot.
That's not a typo in the paragraph above: the custom, hand-made, leather Wonder Woman costume and props cost Josh $1,500… not exactly something you find "off-the-rack" at Walmart. But if you're going to create movie poster-worthy Wonder Woman photos of your daughter, you've got to pull out the big guns.
Months of preparation went into creating the costume, studying the trailer for the upcoming movie, and even watching the 1970s TV series as a family. When the time came for the day-long shoot, Nellee was ready with plenty of character-accurate facial expressions and poses.
That's when the real (and really fun) work started.
Helped along by a bunch of family friends—let's call them the Justice League—Rossi set about shooting all the image he'd need to create some epic composites.
The final photos range from "simple" composites with some Photoshop effects thrown in:
To much more complicated shots that required some help from the Justice League and for Rossi to really flex his Photoshop muscle. Those are our favorites: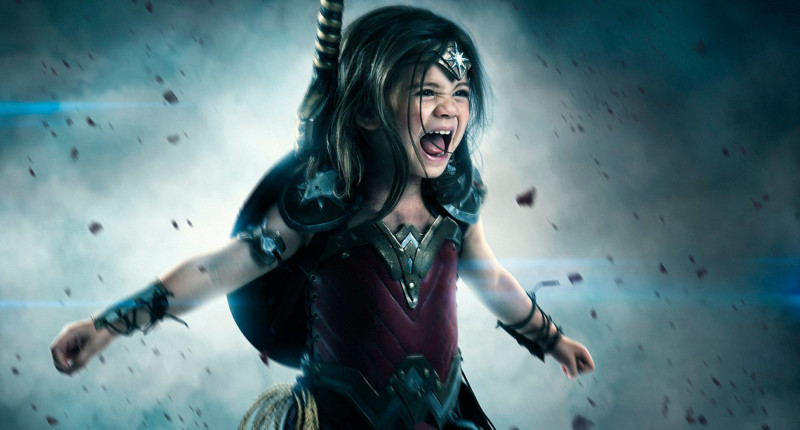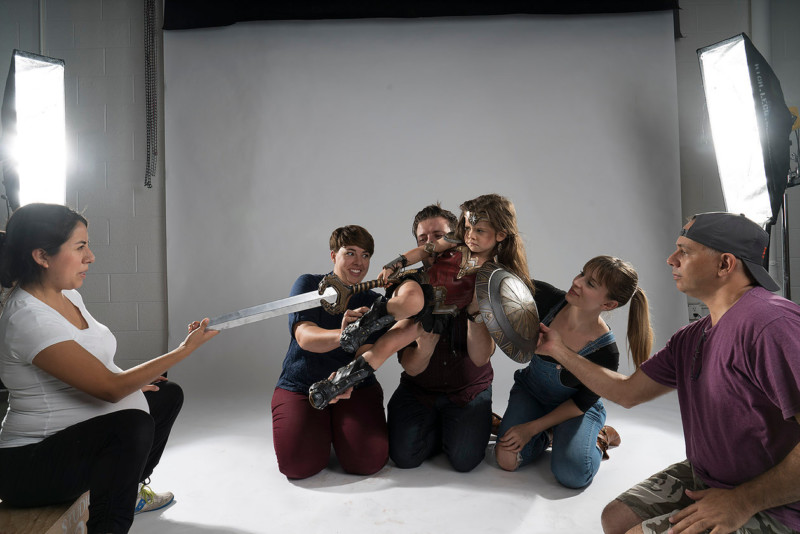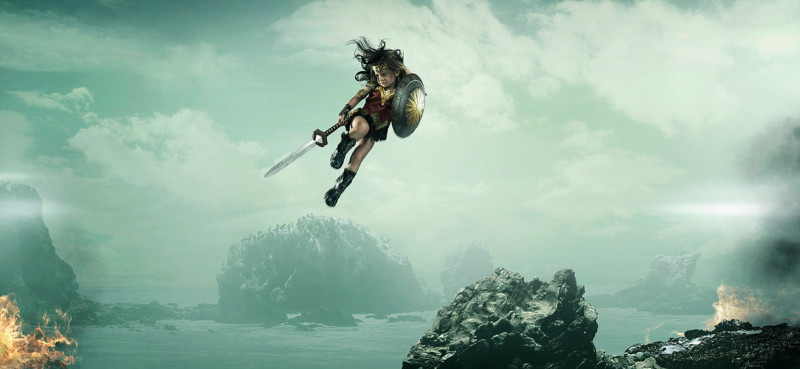 And, of course, no epic photo shoot is complete until you have a behind the scenes video. Meet Josh and Nellee Wonder Woman and see how the entire photo shoot came together in the video below:
To see more of Rossi's work—most of it, sadly, does not involve turning his 3-year-old into superheroes, but it's all exceptionally well done—head over to his website or give him a follow on Instagram.
(via Full Time Photographer)
---
Image credits: All photographs by Josh Rossi and used with permission.