Photographer Turns Sick and Disabled Kids into Justice League Superheroes
Photographer Josh Rossi spent $1,500 last year turning his 3-year-old daughter into Wonder Woman, and the photo series went viral. This year, he did another passion project for a great cause: he photographed kids with diseases and disabilities as Justice League superheroes.

"The whole idea was to take the things that are weaknesses for the kids such as cancer and other diseases and turn them into strengths," Rossi tells PetaPixel. "I worked with 6 kids under the age of 8 and completed a movie poster style image for each of them."
The custom replica costumes created for each of the kids were valued at over $10,000, but each one was donated for this good cause. Once the photos were planned, shot, and edited, Rossi created giant framed prints and surprised each child on camera.
"It was amazing seeing the excitement on their faces!" Rossi says. Here are each of the kids, their superhero portraits, and the video of them receiving the print:
Kayden Kinckle as Cyborg
Kayden is a 5-year-old who was born with omphalocele, which caused his internal organs to grow outside his navel. To save his life, doctors had to amputate both of his legs.
Sofie Loftus as Wonder Woman
Sofie is a 3-year-old fighting a rare cancer of the connective tissues called embryonal rhabdomyosarcoma.
Teagan Pettit as Superman
Teagan was born with only half a heart, a condition known as hypoplastic left heart syndrome. He has had 3 open heart surgeries and several additional ones "to tune him up." He wears oxygen at night, takes a lot of medication, and only recently had his feeding tube removed.
Mataese Manuma as Aquaman
Mataese is a 2-year-old with a rare form of cancer called acute megakaryoblastic leukemia.
Zaiden Stolrow as The Flash
Zaiden is a 7-year-old with severe ADHD.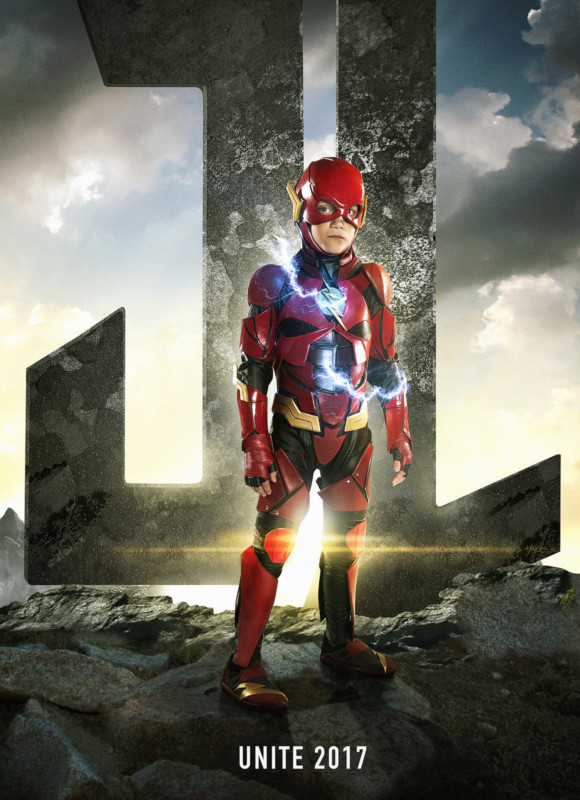 Simon Fullmer as Batman
Simon is a 5-year-old with a rare form of nerve cancer called neuroblastoma.
"The kids that my team and I chose have been through hell and back and have real superhuman strength!" Rossi writes. "It is exactly their weaknesses that make them strong! Together they form The Justice League!"
You can find more of Rossi's work on his website, Facebook, and Instagram.
---
Credits: Digital artist and photographer Josh Rossi. Costume designer Julie Whiteley. Wonder Woman costume designer Mcgrew Studios. Cyborg model digital artist Mike Campau. Producer Roxana Rossi. Second shooter for Aquaman Richard Meade. Prints provided by Nicols Photo Lab