Panasonic Lumix G9: 80MP High-Res Mode and 6.5-Stop Stabilization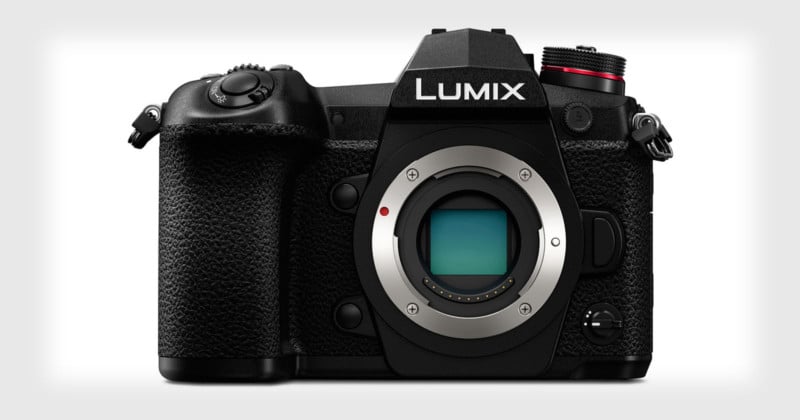 Panasonic has just announced the Lumix G9, a serious Micro Four Thirds mirrorless camera with high-end features.

"The LUMIX G9 achieves the highest-ever image quality in photo shooting by elevating resolution, gradation and color reproduction," Panasonic says.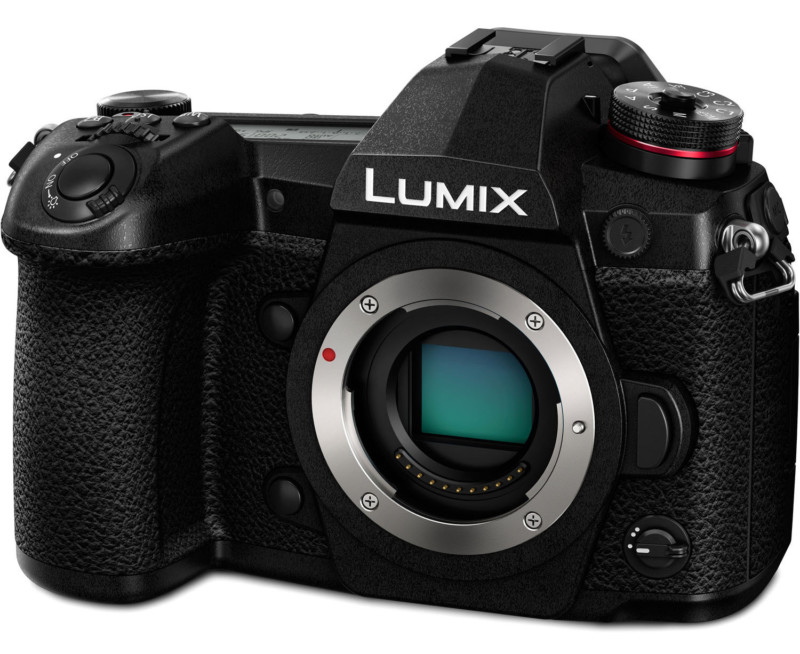 At its core is a 20.3-megapixel Micro Four Thirds CMOS sensor that omits a low-pass filter for increased sharpness. In addition to shooting 20MP photos, the camera also has a High Resolution mode that combines 8 separate sensor-shifted exposures in-camera into an ultra-high-res 80-megapixel JPEG or RAW photo.
The sensor has an ISO range of 200-25600, expandable to 100-25600.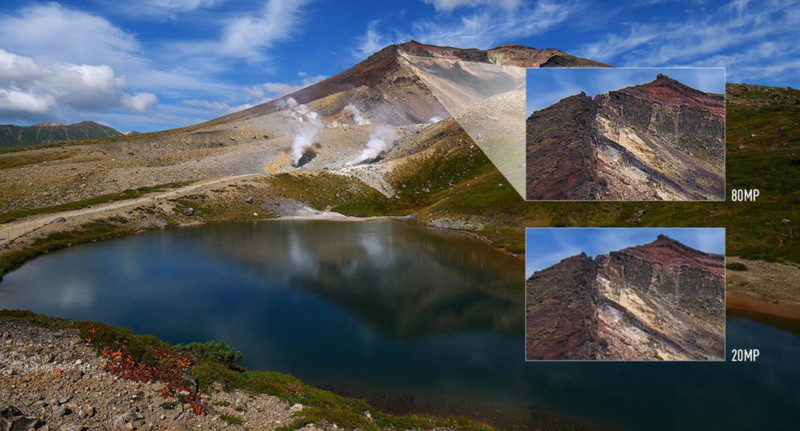 On the video side of things, the G9 can shoot 4K60p footage.
The G9 has a Body I.S. (Image Stabilizer) system that provides 6.5 stops of stabilization, regardless of whether you're using Dual I.S.2.0 compatible Lumix lenses for lens-based stabilization as well. The camera compensates for shake using data from the gyro, image, and accelerometer sensors.
For autofocus, the G9 achieves "the world's fastest" speed of this camera class of 0.04 seconds using 225 AF points. AF modes include Face/Eye Recognition, Tracking AF, 1-area AF, and Pinpoint AF.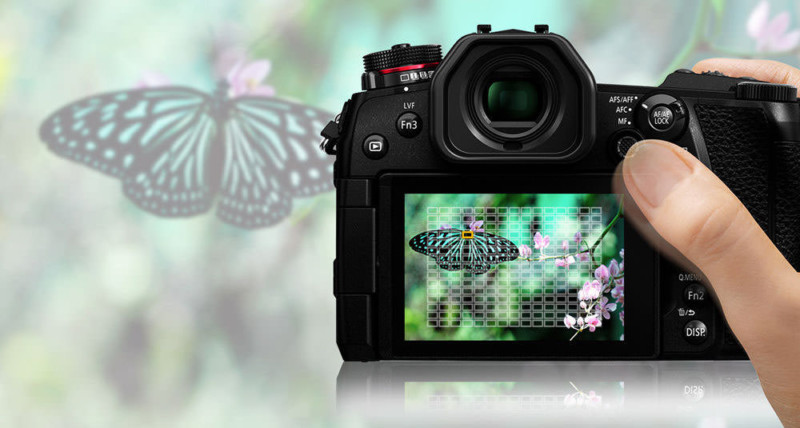 The AF system uses a technology known as DFD, or Depth From Defocus, which "calculates the distance to the subject by evaluating two images with different sharpness levels while instantly consulting the optical characteristics data of the current lens," Panasonic says.
Continuous shooting speed is speedy as well: the G9 has a fastest-in-class burst speed of 20fps with continuous autofocus using the electronic shutter and 60fps with single autofocus for full-resolution photos. With the mechanical shutter, the camera can shoot at 9fps with continuous AF and 12fps with single. There's a 6K PHOTO feature that lets you extract 18-megapixel photos from 6K bursts at 30fps.
On the back of the G9 is a largest-in-class, 100% field of view, 3.68-million-dot electronic viewfinder with a magnification ratio of 0.83 (35mm equivalent), a 10,000:1 contrast ratio, and a minimum time lag of less than 0.005.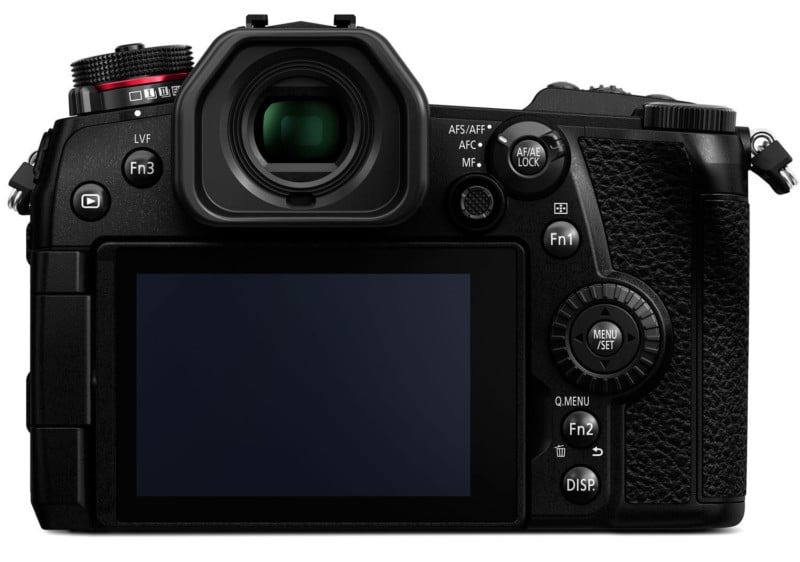 Above the EVF is a largest-in-class Status LCD, and under the EVF is a 3-inch free-angle LCD screen with 1.04-million-dots and a 3:2 aspect ratio.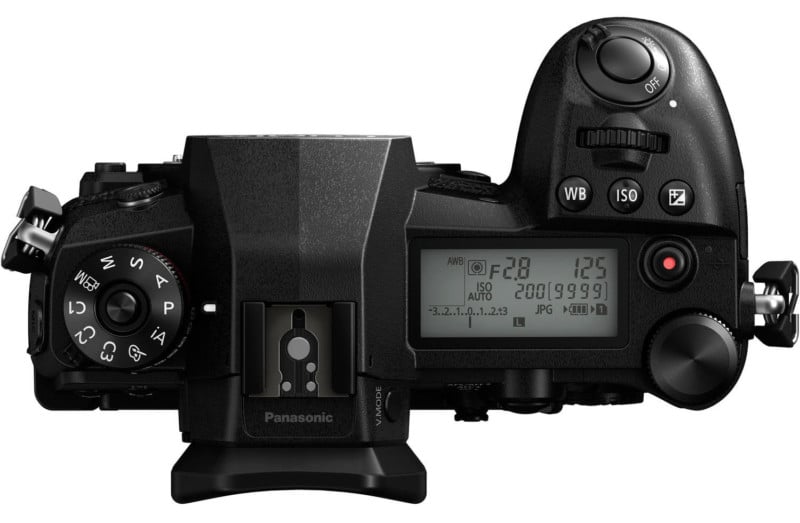 Other specs and features of the G9 include dual SD slots, a rear joystick, and Bluetooth/Wi-Fi connectivity.
The Panasonic G9 will be available starting in early January 2018 with a price tag of $1,700.
---
Correction: The original version of this article accidentally confused recent events concerning Samsung and Panasonic in the camera industry. We apologize for the error.