Here's the Best Way to Match Tones in Composite Photos
One of the most common difficulties with compositing photos is having the color tones of the different parts of the image match. This can be tricky to achieve, but this 10-minute tutorial by Photoshop expert Antti Karppinen shows a powerful way you can do it using a Selective Color adjustment mask.

By putting a neutral gray layer on top of the composite, you can start to see the differences. First, create a new blank layer. Press Shift + Backspace to fill the layer with 50% gray. Then, choose the Luminosity blend mode.
You'll start to see some colors emerging through the darkness, and by adding a saturation adjustment layer you can boost these colors so you can see easily. Now you have a color map of the image.
Next, add a Selective Color adjustment mask.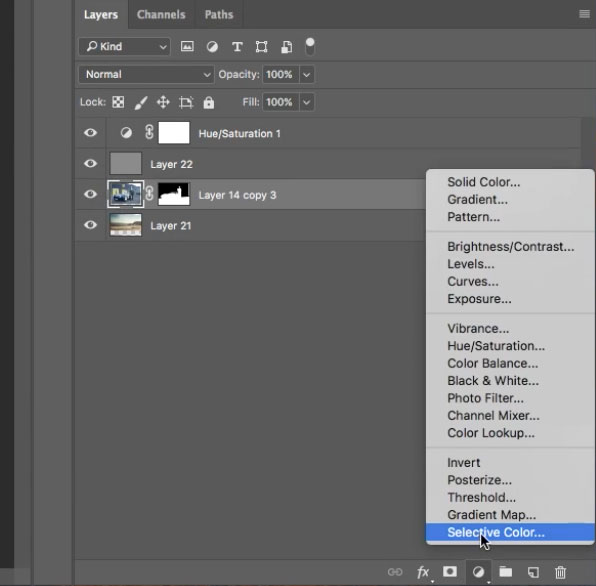 By moving around the sliders, you are able to adjust the color map so that you blend the two elements together. The color map provides an excellent guide for perfectly matching the tones.
Try adjusting neutrals first — that's where most of the color information is — as well as other color tones of the image.
Done successfully, your map will look something like this:
Now bring back the original layers and you'll see the change. Here's the original:
And here is the color matched image using this easy but powerful technique:
"I do lots of compositions and this is one of my most used techniques when it comes blending images together with different tones," Karppinen tells PetaPixel. "This is pretty cool technique."
Check out the video above for a step-by-step tutorial showing exactly how this technique is done. You can also find more of Karppinen work on his YouTube channel and website.