Godox's New Xpro Flash Commander Has a Big Screen and New TCM Feature
Chinese lighting manufacturer Godox has unveiled a new flash commander unit called the Xpro.

The commander is able to control flashes in TTL mode as well as manual power and high-speed sync modes. All of the flashes and lamps that Godox makes in its X1 2.4 GHz system can be controlled and triggered.
The commander is able to handle several X1/R2 receiver flashes in up to 16 different groups, has a full graphic display of 5 groups simultaneously, and enables manual flash from 1/1 to 1/256 power.
There is also high-speed sync for up to 1/8000th of a second, with modeling light status control and stroboscopic multi flash.
The Xpro can selectively transmit data to conserve energy and battery life, as well as a useful magnification function that displays details of each group's settings.
Global adjustments can be made to exposure values in M mode, and some other features include FE lock, flash exposure compensation, and 11 customizable functions.
There's also a new TTL-Convert-Manual (TCM) function, which allows you to meter your flashes while in TTL mode. If you then click a button and switch to manual mode, the settings will be automatically adjusted to give the equivalent output.
Lighting Rumours notes that this is almost exactly the same as Nissin's "TTL memory function," and it seems like Godox may be taking aim at them with this latest introduction.
The user interface also has direct-select buttons for each wireless grouping – another similarity to the Nissin Air 10s. Such buttons are expected to give greater usability than when using other master flash units.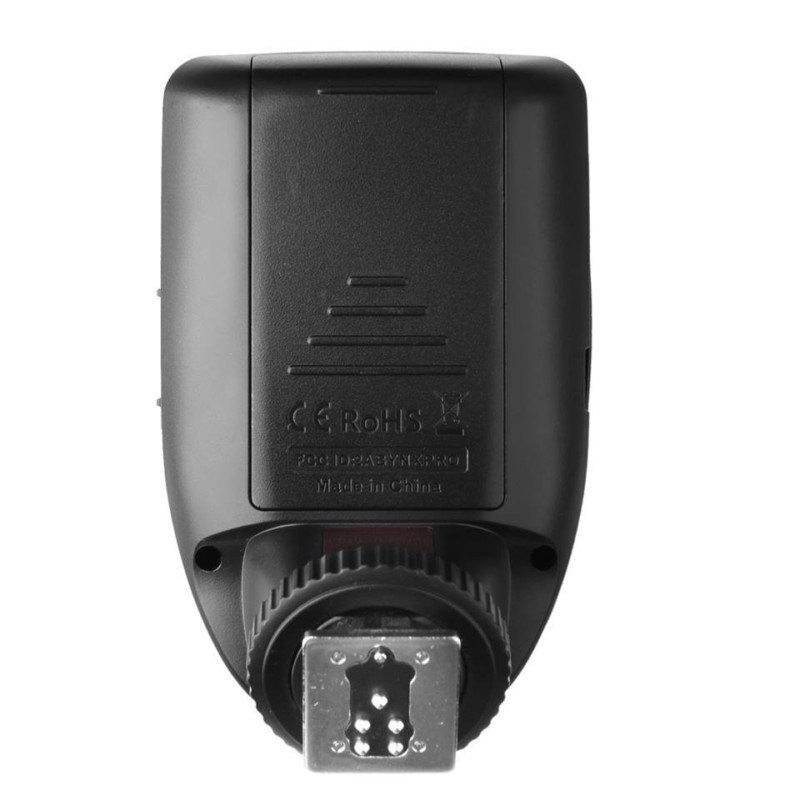 The Godox Xpro will be branded as the Flashpoint R2 Pro in the United States. The Canon version, the Xpro-C, is available to pre-order now for $80.