Why I'm Returning My Sigma 135mm f/1.8 Art Lens
When the Sigma 135mm f/1.8 was announced, I was very excited and eager to get my hands on it. Although I haven't had much success with adapting autofocus lenses to my Sony a7R II in the past, I thought using the official Sigma MC-11 adapter with the Sigma 135mm f/1.8 would bring me better results, since they are optimized to work together.


When I looked at the results of my photo shoot with the lens, I was pleasantly surprised at how amazing the portraits looked. Overall I'm very happy with the optics and the build quality of the 135mm.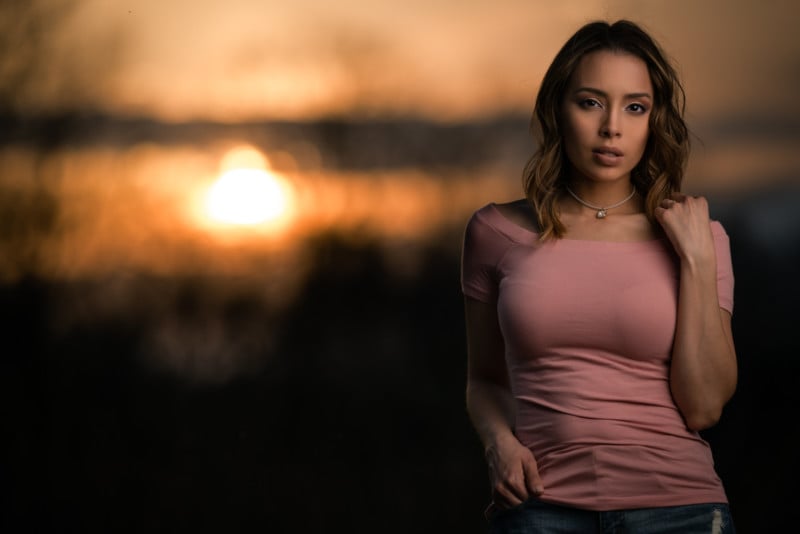 Unlike with my native lenses, however, I noticed that the eye autofocus — one major reason why I love shooting Sony cameras — won't lock on unless you are relatively close to the model. I also noticed many inconsistencies when trying to focus with a single spot, which forced me to focus and compose using center spot and missing focus on the eyes at times.
Note that I did update the adapter to its most current firmware. Even when the lens was focusing correctly, it would quickly jump back and forth before actually locking on which was frustrating as well. Many photographers don't mind these small quirks, but I do.
As a portrait photographer, I want to capture the model's expressions and when my lens is constantly hunting, that's not something that I can do effectively. Using adapters just doesn't meet the consistent performance I require out of my gear. As a Sony user, it's a shame that an adapter is needed to use the awesome glass that Sigma is currently offering.
According to the president of Sigma, though, they are currently in the process of developing lenses for the Sony E mount. But until then, I am going to avoid anything that requires using an adapter!
---
About the author: Manny Ortiz is a Chicago-based wedding and portrait photographer. The opinions expressed in this article are solely those of the author. You can find more of his work and connect with him on his website, Facebook, Instagram, and YouTube.