These Photos Were Made by Spinning the Camera While Shooting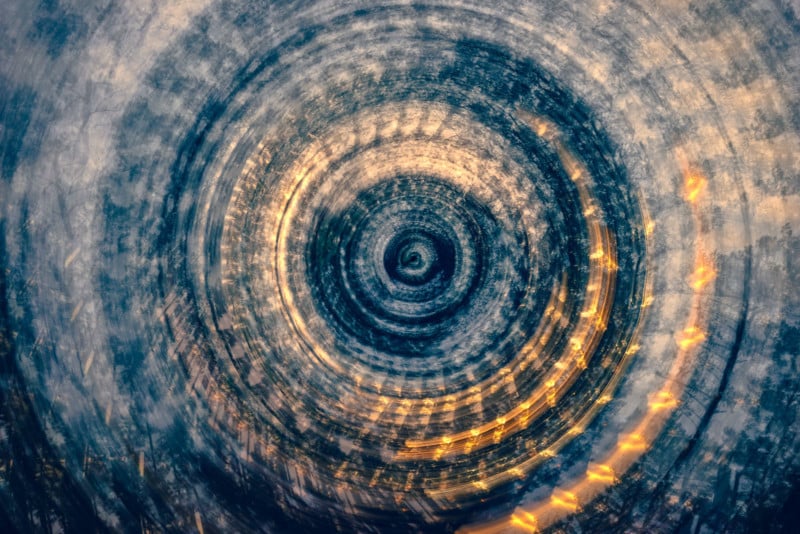 Natural Rotations is a photo series by Surrey, England-based photographer Simon Painter. Each of the images was created by spinning the camera while an exposure is in progress.


"My technique involves moving the camera during an exposure of anything from 0.5 seconds to 10 or 15 seconds," Painter tells PetaPixel. "It's a bit like reverse light painting where, instead of the subject being moved across the field of view, I move the field of view and the subject remains stationary."
"As I shoot in the daylight, I use an ND filter to enable the longer shutter speeds," Painter says. "I vary my aperture and ISO to fine tune the exposure. There is often an element of trial and error as I can end up moving the camera across areas of differing light intensity so the camera can't really give you much meaningful feedback as it doesn't know what mayhem is about to happen."
One of his photos, titled "Fractal Leaves," was commended in the Motion category of the Sony World Photography Competition this year:
"I really love this whole world of exploring light and movement and I'm fascinated and excited to see what flashes up on the camera monitor after each shot," the photographer says. "It's really is the icing on the cake if other people like it too!"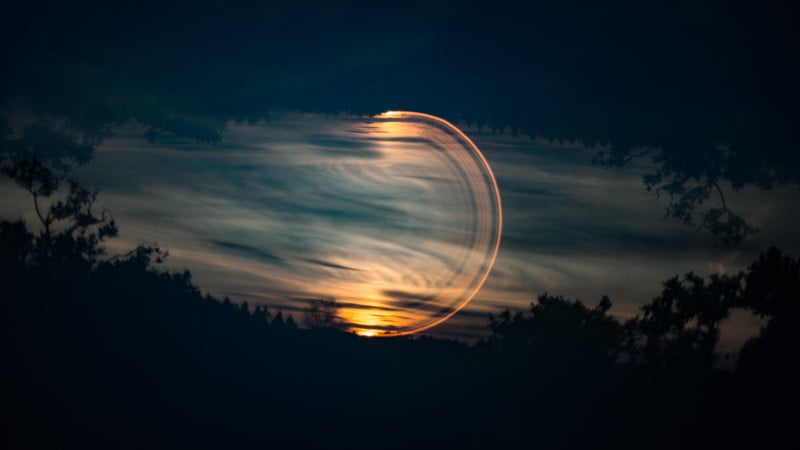 You can find more of Painter's work on his website, Twitter, and Instagram.