I Earned More From Photo Gigs in 2016 With My iPhone Than My DSLRs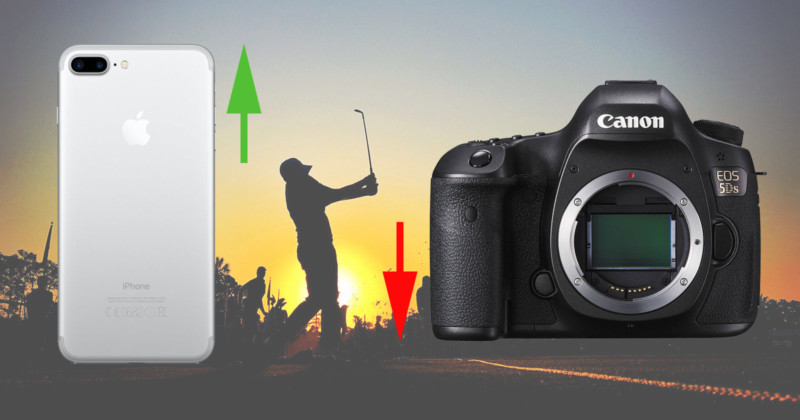 2016 ended in a most fitting fashion for the new way I am trying to earn a living as a freelance photographer. On December 27, I was on Montara Beach photographing a college volleyball player on assignment for Volleyball USA magazine. The big story here? I was shooting the entire assignment with my iPhone 7 Plus.

The request was made by my editor, Peter Brouillet. Peter had been following my iPhone work on
my Instagram feed
and wanted to do a fun layout in the magazine with a grid of Instagram squares. He thought the assignment would be perfect for me. It was. I was able to use the new Portrait mode with the 2x lens on my iPhone 7 Plus for the first time on assignment. The shallow depth of field made me feel like I was shooting with an 85mm lens wide open with one of my Canons. The results were astounding. The athlete and I had a blast on the shoot and we got some terrific images.
This iPhone assignment the final week of the year was the icing on the cake in a year that saw my business turn upside down. I have been a freelance sports photographer since 1993, with my main clients being Sports Illustrated and Major League Baseball. PetaPixel wrote a story about me last year in which I talked about the changing business and how difficult things had become for me.
In 2016, the tide began to turn for me a little bit. I still earned my living shooting paid assignments and licensing stock images, but for the first time ever I made more money shooting paid gigs with my iPhone than with my Canon.
My first paid assignment in 2016 was Super Bowl 50 for Sports Illustrated, played locally here in the San Francisco Bay Area. Sports Illustrated had been my main client since 1993. Due to the unfavorable new TIME, Inc. contract for photographers, this assignment would be the last I shot for the magazine. The year was not off to a good start.
My first paid iPhone assignment was from my awesome friends at The Players' Tribune in March. I was on vacation at spring training in Arizona with friends (I used to cover spring training for SI every year), and TPT Creative Director Maureen Cavanagh assigned me to do an Instagram takeover for a day with my iPhone. That was super fun.
But Caryn Levy, the Photo Official/Supervisor of Photographic Services at the PGA TOUR, is the person who changed my life in 2016. Caryn had been following my iPhone photography for a few years. She asked me if I would fly down to Ponte Vedra Beach, Florida in May to photograph the THE PLAYERS Championship at the TOUR'S home course, TPC Sawgrass. With my iPhone.
THE PLAYERS is the marquee event of the year for the TOUR and Caryn has a budget each year to hire several freelancers to work alongside her staff. She had the idea that I could do my thing with my iPhone and share the pictures quickly with the TOUR's and THE PLAYERS various social media channels. This was the first time the TOUR had ever hired anyone like me to just shoot for their social media platforms.
I spent a week down in Florida shooting 3,232 pictures with my iPhone 6s Plus. My pictures were used all over the many Instagram, Twitter, and Facebook accounts run by the TOUR and THE PLAYERS, along with galleries on PGATOUR.com.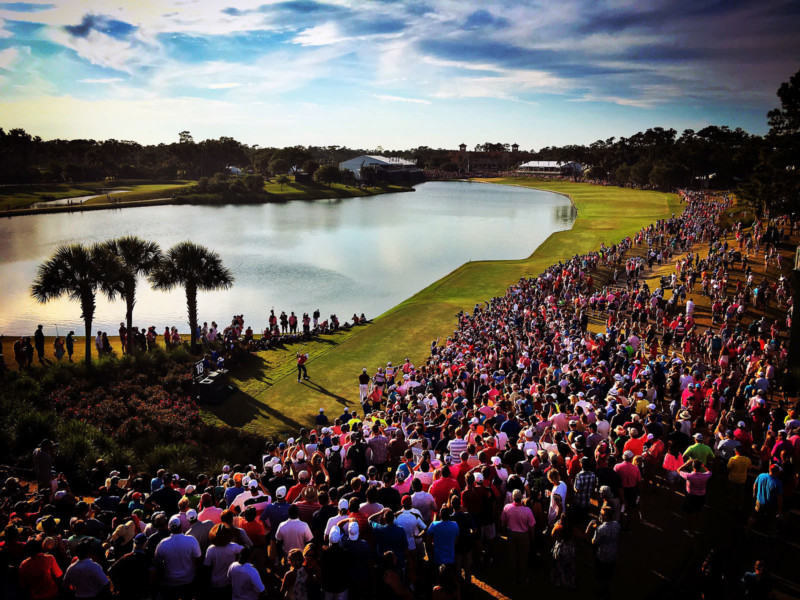 Besides having a chance to earn some desperately needed cash to pay bills that were way overdue, shooting this event for the TOUR was so much fun. Being able to work outside and look for pretty pictures, details, and moments with just my iPhone was so free and liberating. None of this would have worked if Caryn and I were not on the same page from day one.
The agreement was that I would not shoot with my Canons. I wouldn't even bring my Canons. Caryn, a prominent sports photographer with 35 years of experience, has been managing the photo department at the TOUR for 11 years. She has three amazing staff photographers covering events all over the world for the TOUR (Chris Condon, Stan Badz, and Ryan Young).
All three of these photographers deliver the goods each and every day they are working at a TOUR event. Their jobs entail way more than shooting the action on the course. Between portraits, sponsorship parties, charity events, etc. they have their hands full. Armed with my iPhone at THE PLAYERS I felt that I was able to help out the team by getting pictures to the social media crew instantly from my iPhone no matter where I was on the course.
My iPhone was not a gimmick. It was a real tool that allowed me to make great pictures that could be delivered in a timely manner to help the TOUR get images from the event out to the world. My iPhone also allowed me to go behind the scenes and bring the fans following the TOUR on social media closer to the players. Because I am not loaded down with big and loud SLR cameras, the players, caddies, and everyone else around the game of golf is much more relaxed around me when I shoot with my iPhone.
Since everyone shoots pictures with their smartphone I am able to make an instant connection with these people when I show them what I have been shooting during the week. Usually they can't believe I shot the pictures with my iPhone.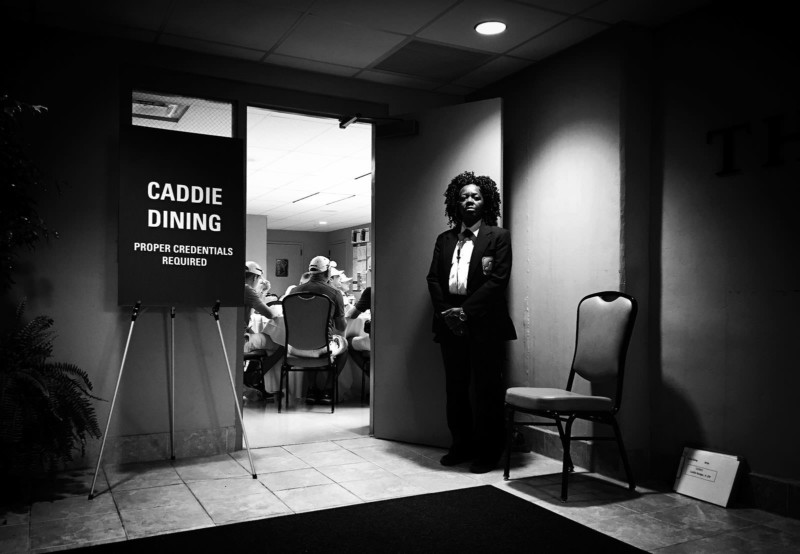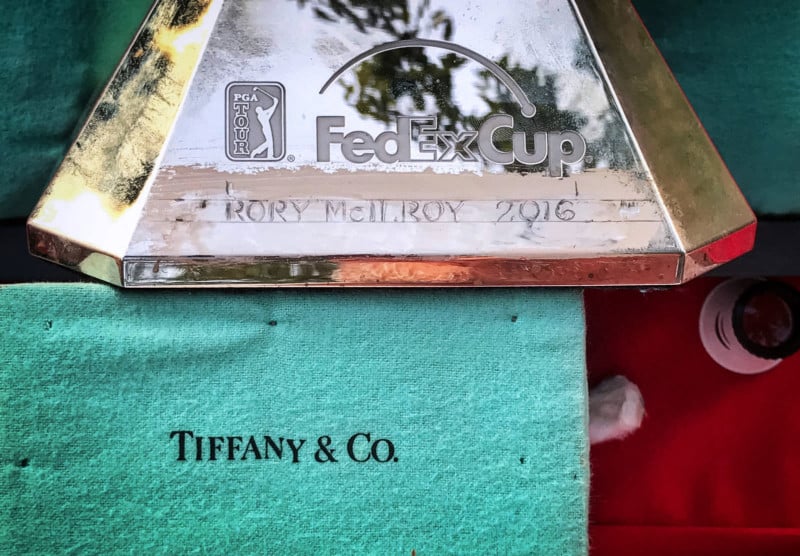 I thought this would be a one-shot deal at THE PLAYERS in May, but the people at the TOUR were pleased and brought me in for three more big events, concluding with the Charles Schwab Cup Championship in Scottsdale in November. By the time I finished my fourth event with the TOUR, I was really feeling good about the work I had done for the TOUR.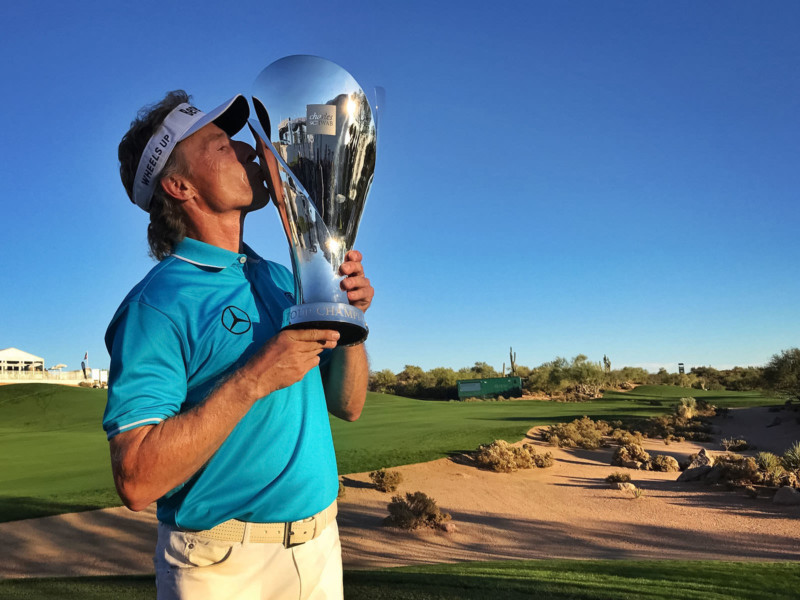 The pictures kept getting better and better, especially with the introduction of the new iPhone 7 Plus and it's built-in 2x telephoto lens that I got in September just before I traveled to Atlanta for the TOUR CHAMPIONSHIP. It doesn't seem like much but having that little bit of extra length allowed me to make pictures that were not possible with the normal lens on the iPhone. I became a better photographer at age 51 because of a new phone!
I could not be more thrilled with my new relationship with the PGA TOUR. Unlike any other professional sports league or entity the TOUR realizes that their brand is as important on their social media channels as it is on television and in print. Realizing that it is worth it to pay for original content shot by a real photographer to make their social media imagery better proves the TOUR gets it.
Because of the success I had shooting with my iPhone for the TOUR I was hired for two days by IndyCar in September to shoot for their social media channels when they visited the Bay Area for a race in Sonoma. That was a great experience as I had never shot auto racing before, but I got some really good pictures with my iPhone and pushed them out fast.
Throughout my career I have been known as a baseball guy. I love shooting ball. I have published four photo books about the game (one of them with my iPhone Instagrams). However, the downturn in the business has hurt so bad I was only paid to photograph four regular season games with my Canon cameras here in the Bay Area in 2016 out of a possible 162 games played in Oakland and San Francisco.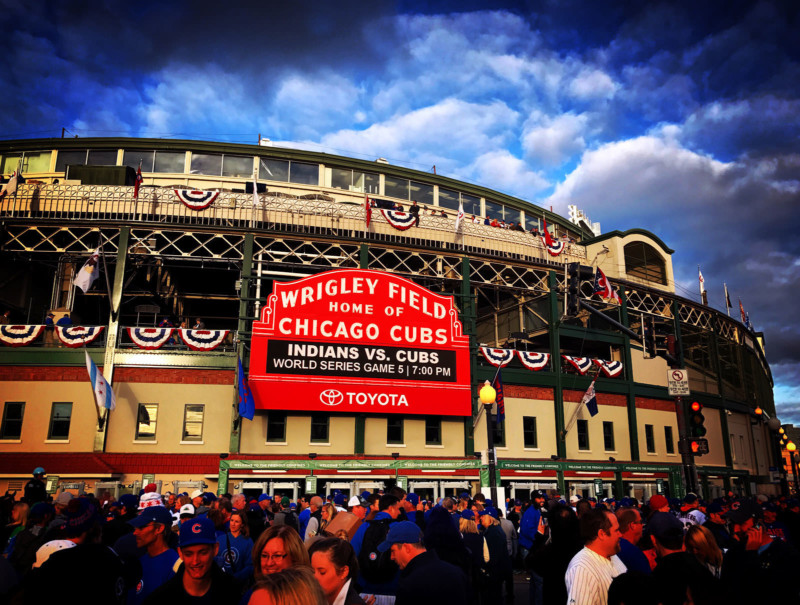 I was paid to shoot the two Giants home playoff games in October against the Cubs, and I shot my 20th World Series in Chicago and Cleveland (my 17th in a row for Major League Baseball). Getting paid a decent fee to go to the ballpark without signing a horrible contract is not possible anymore. Thanks to Caryn, the TOUR, IndyCar, and my iPhone I was able to pay most of my bills in 2016.
I will be back at Sawgrass in May with my iPhone shooting for the TOUR. I hope it is the first of many 2017 events I get to work for them. The golf schedule is becoming more important than the baseball schedule!
A few days ago I got a text from Brian Murphy, my good friend and co-author of three books about the San Francisco Giants winning the World Series in 2010, 2012, and 2014. "My favorite story of 2016. Brad and the TOUR," Murphy said. I couldn't agree more.
---
About the author: Brad Mangin is a freelance sports photographer based in the San Francisco Bay Area. He regularly shoots for Major League Baseball, and between 1993 and 2016 he was a regular contributor to Sports Illustrated. He's also a founder of SportsShooter.com. You can find more of Mangin's work on his website, online archive, Twitter, Instagram, and Facebook.