GoPro Starts Selling the Karma Grip by Itself, Drone Still Out of Commission
GoPro hasn't had an easy few months; since the release of the Karma system and Hero5 cameras, the company has taken hit after hit in the media and the stock market. But today they announced something a bit more upbeat: they are now officially selling the Karma Grip stabilizer by itself.
You still can't pick up the Karma Drone (and if you own one, you should send it back and claim your free Hero5), but starting now you can order the Karma Grip stabilizer for $300 in the USA. UK sales "coming soon."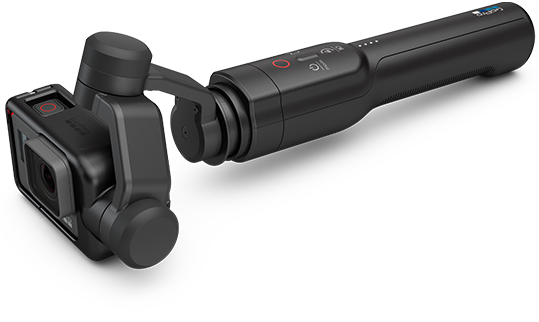 The Karma Grip, in case you've forgotten, is a DJI Osmo-like handle with a gimbal stabilizer on the end that accepts the GoPro Hero5 out of the box. It can also use the Hero4 Silver/Black if you buy the optional $30 harness for it, and it will be able to use the Hero5 Session once they release a harness for it in Q2 2017.
The Karma Grip offers you full control of the attached camera using buttons on the handle itself, and promises buttery smooth footage whether you're using it hand-held or attaching it to your body with any of GoPro's wearable mounting accessories.
"Karma Grip makes it easy for anyone to capture shake-free, Hollywood-caliber video that is nothing short of stunning," says GoPro founder and CEO Nick Woodman. "Whether it's holding it in your hand as you chase your kids around the house or wearing it on your chest as you ski, hike or bike, Karma Grip makes ordinary shots look extraordinary."
If you have a Hero4 or Hero5 camera and you're interested in capturing smoother footage, head over to the Karma Grip landing page to find out more or order yours.
(via Engadget)