This OK Go Music Video Shows 4 Minutes Shot in 4 Seconds
OK Go just released this 4-minute music video for their song, "The One Moment." What's notable about this project is that most of the 4-minute video is a super-slow-motion shot captured over just 4 seconds of real time.

"The song 'The One Moment' is a celebration of (and a prayer for) those moments in life when we are most alive," says director Damian Kulash, Jr. "For the video, we tried to represent this idea literally — we shot it in a single moment. We constructed a moment of total chaos and confusion, and then unraveled that moment, discovering the beauty, wonder, and structure within."
The shoot required extremely careful planning and choreographing every detail in a massive spreadsheet 25 columns wide and 400 rows long.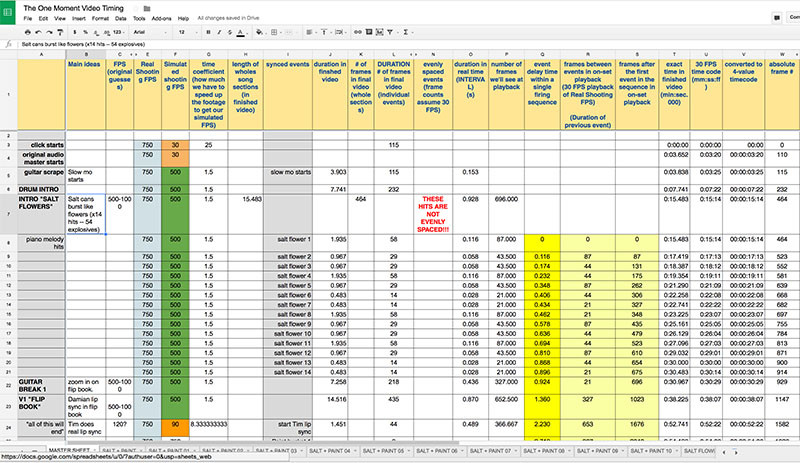 The team then used precise digital triggers to set off 318 separate events, synchronized to music and the camera movement. The slow motion shots were captured at rates of up to 6,000 frames per second and spanned just 4.2 seconds in real time (there are also 16 seconds of real time lip syncing).
Here's a behind-the-scenes video to give you a better idea of how things were done:
If you're looking for even more behind-the-scenes details, check out the background notes published by Kulash on the OK Go website.