'Informed Consent' and Why it Doesn't Work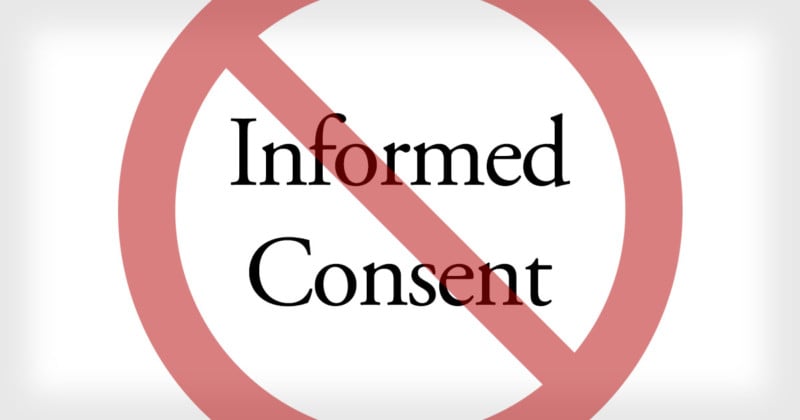 Photographers are increasingly being asked to seek "informed consent" from people they photograph in development and humanitarian situations. The stated intention is to protect their rights and dignity.

As two photographers who have been engaged in humanitarian photography for decades, we offer some thoughts about how we understand "informed consent" as neither informed nor consent. We believe it offers little to protect the rights or dignity of people we photograph.
Informed consent does however reduce the photographer's ability to capture spontaneous and compelling images.
Consent and the problem of power
If we approach someone on the street in London or San Francisco and ask to take their photo, they are quite free to say no. They don't depend on us for anything, nor is there a group of people standing nearby who want them to have their photo taken. As they are under very little pressure to consent, they can simply walk away.
Yet if we go photograph beneficiaries of humanitarian aid somewhere, things can be very different.
A meeting between a photographer and a beneficiary of aid is typically like this:
The subject might be a refugee displaced by violence that has taken the lives of their neighbours and family members, or a survivor of a disaster like a cyclone where they lost their crops and house and people died, or they might be trying to survive droughts, famines, or abject poverty. They are in a precarious and vulnerable situation, and they depend in some way on aid.
Along comes the photographer, stepping out of an air-conditioned vehicle with expensive photographic equipment, someone apparently well-educated, well-fed and well-dressed, relatively privileged and powerful, they are treated as a special visitor. Good humanitarian photographers have plenty of genuine empathy, they are sensitive and understanding, they do a good job of building rapport and creating an unthreatening environment, but none of that can change the fundamentals of the power relationship. The photographer represents an organisation that controls some aspect of the beneficiaries' wellbeing, perhaps things as vital as water, food, shelter and security, or as important as basic healthcare and education.
When the photographer or aid agency representative asks for the beneficiary's consent to be photographed, or for consent to photograph their children, naturally the beneficiary wants to keep the aid people happy, since they depend on the aid people for something important. The cost of declining consent, they understandably reason, could represent a risk for them. Unless those doubts, both real and perceived, can be completely resolved, we simply cannot expect an honest answer. They can't say no.
There's also the psychology of the moment when consent is requested. The aid workers have brought the photographer to the community because they want them to take photographs. Coming away with no images would represent failure for everyone. And everyone can be a lot of people. We have both been accompanied at times in our work by a huge entourage of people standing behind us—drivers, translators, aid workers, security personnel, etc. The presence of such a cast makes us as photographers uncomfortable, yet it can be quite intimidating for the beneficiary. All those people are standing there because the agency wants photographs. The subject is put on the spot. They have to take a decision right now. They feel pressure to comply to what everyone wants. They know that a "no" will disappoint everyone.
So how free is someone to say no in that situation? If they can't easily say no, it isn't consent.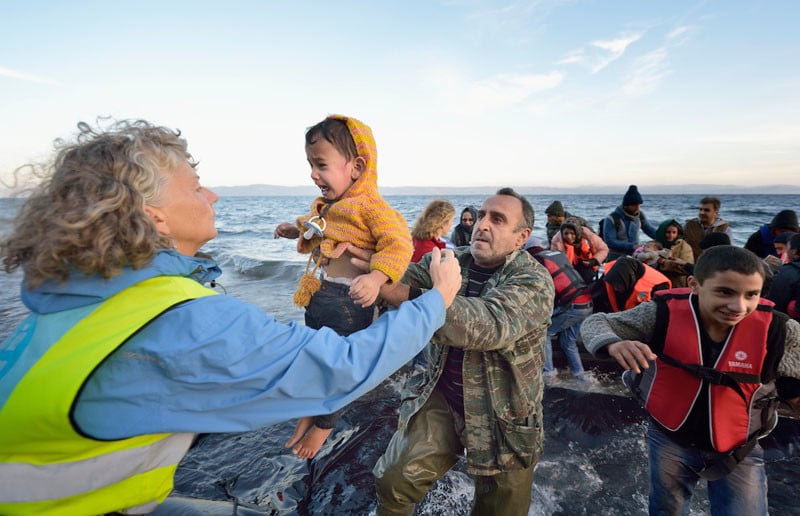 What do we mean by informed?
It is often impossible for people we ask to photograph to clearly understand what they are consenting to.
Once an image has been published somewhere, given the general lack of regard for intellectual property rights in today's world, it can and often will be used without permission on social media or elsewhere to illustrate anything, including completely unrelated issues, or taken out of context to give a different meaning to what we intended. Images may be shared on forums by people who have a sexual fascination with some aspect of a photo, like bare feet, for example. Even photographic prints that are not online can be confiscated by police and used to identify suspects who are later assassinated. All of this has happened with our photography. It happens against our will and it normally happens without our knowledge.
Like many photographers, we commonly use reverse search engines to locate where our images have been used without licensing, and take steps to take down those images. Yet because such unauthorized use is so widespread, and because some countries turn a blind eye to intellectual property rights, we are unable to stop or deter all misuse.
So the best of intentions have limited effect on how images are used. Consequently, there's limited point in telling your subjects what your intentions are. If we don't know how the images will be used, it is impossible for us to inform people about how their photograph will be used. It's dishonest to pretend otherwise.
Aid agencies themselves don't know how they are going to use the images. Most likely the images may not be used at all, or they may be used in many different ways, for specific campaigns, fundraising for an emergency response, raising awareness about a country or issue, or as a generic feel-good background image or a clichéd depiction of a problem or beneficiary, or to highlight that it's International Women's Day or the International Day of Persons with Disabilities, for example. They may be used as handouts for newswires and syndicated in newspapers worldwide, or included in presentations, websites, shared globally on social media, printed in leaflets, posters, reports and books, or stored and used 20 years from now on the front page of magazines. We just don't know how the images we are taking today will be used, so we can't inform someone how they will be used.
Not only do we not know how someone's photograph will be used, it's questionable that we could inform everyone about it in a meaningful way.
A Somali refugee in rural Kenya might be unfamiliar with the internet, or television, or newspapers and magazines for example. Access to media is not universal. Telling someone that their photo will appear on Facebook or Instagram doesn't mean much if they've never been on the internet. If they don't have the reference points, they can't truly give "informed consent."
The logical outcomes of "informed consent"
As documentary photographers, what is ultimately most important for us is whether the image we are capturing accurately depicts the life of the subjects and the situation in which they live. Equally important is our concern that the images we capture depict the subjects with respect and dignity.
Those two parallel ethical priorities can actually be undermined by an obsession with "informed consent." A discussion about consent prior to image capture can result in changed behaviour by the persons imaged. The resulting photograph is no longer accurate, something that destroys the value of the image for editorial purposes. And it certainly can dampen the spontaneity that often marks good images. If a photographer sees a group of children running through a refugee camp, rather than capturing the raw emotion of the moment, are they to instead grab the children and one by one go to their homes to seek a signed release from their parents, then take the children back to the original spot and ask that they resume their uninhibited play? That's the logical outcome of some policies regarding consent. The resulting images will be certainly unethical and almost certainly lifeless.
Taking "informed consent" seriously means seriously infringing our ability to gather images. If a group of people is protesting their lack of access to water or land and the police begin to beat them, are we supposed to ask them all to stop, work though our translator to explain "informed consent" and get them to all sign releases, and then announce, "OK, you can start beating them again"? How would this work if we were photographing a rescue team pulling a child from the rubble of a collapsed building following a major earthquake?
One of us was once given a three-page release form in English, written by lawyers and full of legal jargon, to be signed by people photographed during an assignment in Central America. Neither the community members nor the local agency staff spoke English, and some were illiterate. Photographers are usually not lawyers, so shouldn't be used to explain complicated legal documents to people anyway, as the implications would be legally questionable. Diligently going through a model release form, with all the small print, takes time and changes the relationship the photographer can develop with the subject. It's a lot harder to be seen as a sympathetic and fun person when you've just spent half an hour going through a legal document with them, trying to convince them to sign it.
"Informed consent" isn't necessarily written, of course, but with or without documents to sign, carefully informing subjects and asking for consent ruins the spontaneity of the photographic process, it can easily give people anxiety and concerns, it forces the photographer to assume a non-photographic role, it changes the whole atmosphere and takes up time. We often will capture thousands of images in one day. In the process we might shake hands (or bow or whatever greeting is locally appropriate) with dozens of people and stop and speak with many small groups. Good photography necessitates building rapport quickly. If we have to explain complicated forms and get signatures or thumb prints at the same time, we'll capture far fewer interesting moments. Even if we have local agency staff to help with that process, documentary photography demands agility of the photographer in order to take advantage of the day's changing light, engage with people socially and sensitively, and to be on the ball for special moments that don't reoccur. If we have to stop and obtain what some want to understand by "informed consent," the images will be far fewer and of much lower quality, with no significant increase in the protection of rights or dignity of those we have imaged.
We're frequently asked to photograph groups of children, such as in school classrooms. Requiring strict written "informed consent" means teachers or school administrators cannot provide the appropriate permission. We must obtain it from the parents. How do we do that for a classroom with 40 children? And then how do we reference those forms to the individuals imaged inside the photograph? Do we number the forms and note the reference numbers in the caption information, carefully describing each child's location in the photograph?
Or do we simply stop taking photographs of kids in classrooms? A strict adherence to written "informed consent" would mean such photographs would be logistically impossible. Good luck fundraising for schools when all you have is a photo of an empty building.
If photos without written releases cannot be used, then humanitarian agencies will experience a dramatic drop in the quality of their visual communications. Many images in their archives will have to be deleted. Many existing publications will have to be withdrawn. Websites and social media accounts will need images removed. The costs of comprehensively applying a rule of "informed consent" will be huge.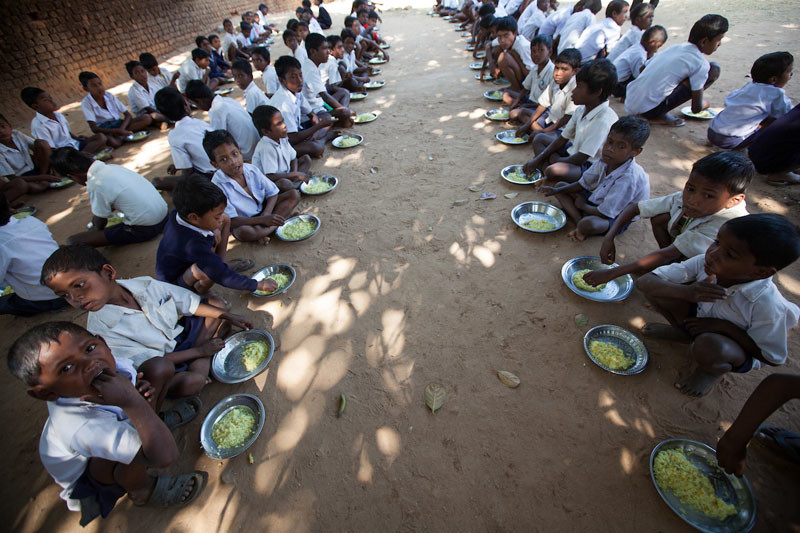 We don't trust photographers
Part of the problem here, we believe, is that some aid agencies don't trust photographers to be ethical. They don't trust them to be friendly and courteous, to seek when possible some sort of permission to take photos, maybe with an enquiring look, a nod or a shared smile. They don't trust them to be sensitive enough to avoid capturing photos against people's will or photos that would show them in an undignified manner. In the field, the two of us work hard to be respectful and friendly and to image people in dignified ways. We identify ourselves, we give people our contact details on cards, we offer to send people the images we take of them if they would like, we answer any questions they have. We try hard not to capture people in a way that we wouldn't want ourselves or our children to be imaged.
Related to this issue of consent is the curious requirement in some cases to not identify the location in which a particular person was photographed. Although there may be some limited circumstances where that makes sense (e.g., a political dissident in hiding), the rest of the time it would simply diminish the credibility of the image and destroy any editorial value. No reputable magazine is going to use a photo of a refugee camp "somewhere in Kenya."
While we enthusiastically support the rights of people we work with, we have yet to see evidence that "informed consent" has had any success in protecting the rights of photographic subjects.
Imposing artificial and arbitrary requirements for "informed consent" will not make us any more ethical, but it would seriously impact both the quantity and quality of our work.
Compromise is possible
As we acknowledged, both of us have used model releases in some rare circumstances, such as with individuals whose HIV status is disclosed in the caption. There may be limited circumstances where such use—despite the reservations we've shared—could be justified. But if we're photographing a public demonstration of people living with or affected by HIV, for example, it would simply be impossible to obtain releases from everyone imaged.
In the particular case of children, we share the concern of the humanitarian community about exploitation and we are not unsympathetic to the demands placed on humanitarian agencies by funders. Compromise is possible. In one case, because a government funder required a member agency of an international network of agencies to only use images of children where consent was obtained, we started adding the phrase "Parental consent obtained" when applicable to the caption field. In this case, if the child(ren) were pictured with their parent(s), consent was implied and no comment was added. If the child(ren) was pictured alone, and some kind of consent had been obtained, the phrase was inserted. If no consent had been given (usually because the parents were not present), the phrase was not inserted. What this did was allow us to do our jobs, while agencies with different requirements could make their own decisions about appropriate use. This sort of approach eliminates the reduction of visual communication to the lowest common acceptable denominator.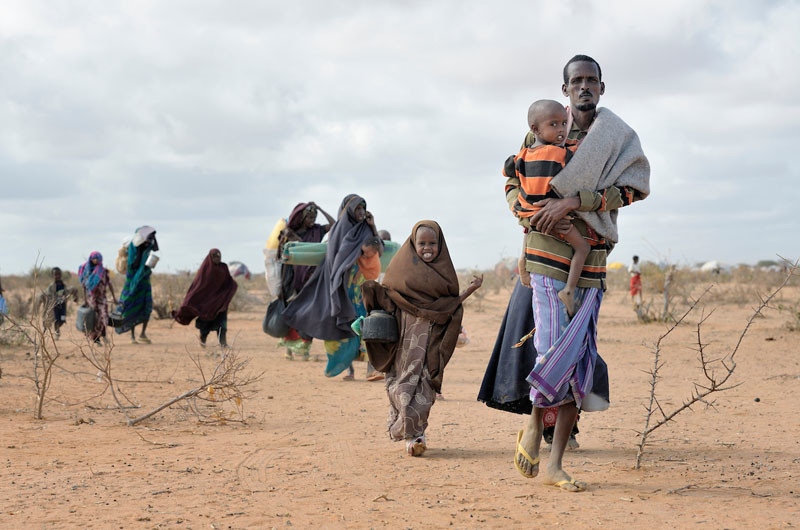 Telling the truth
Over the years we have documented humanitarian work on six continents, and we have found that, in general, people want their photos taken. If approached with respect, kindness and humor, people want to share their image with the world. Especially people living through disasters or displacement or war or everyday poverty—we have found that they want their stories told, because they believe that the more the world knows about their situation, the better their chances of survival. What they give to us—the responsibility of passing on their story accurately and with dignity—is a sacred trust. Imposing capricious and arbitrary requirements about "informed consent" should not get in the way of that trust, nor keep their stories from being told
Passing the buck
In an environment where everyone wants to cover their back, for fear of being sued perhaps, informed consent passes the buck of supposed ethical responsibility from donor organisations and from aid agency management to the photographer using a flawed and dishonest process. Informed consent might be less about protecting the rights of the people we photograph, and more about protecting the organisations that hire photographers.
Passing the buck with an informed consent policy doesn't solve the real ethical issues in aid and photography, but it does make it harder for photographers to work, and to produce the powerful images that aid organisations depend on to build support for their important work.
---
About the authors: Sean Hawkey and Paul Jeffrey are humanitarian photographers who have had their images widely published in newspapers, magazines, and books. The opinions expressed in this article are solely those of the authors.