Meta Admits Smart Glasses Put Privacy at Risk, Offers No Solutions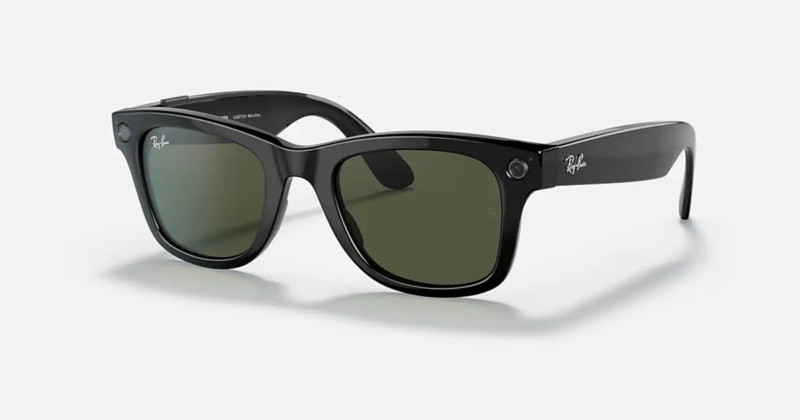 Facebook-owner Meta today released its first annual human rights report which highlighted "salient risks" associated with its Ray-Ban Stories smart glasses which includes problems such as "informed consent from bystanders."
The smart glasses, developed by Ray-Ban and Meta, have two cameras, open-ear speakers, and a microphone that can record videos up to a minute.
The smart glasses looks as if a person is just wearing normal Ray-Bans, smartly hiding the recording equipment concealed within the fashionable eyewear.
New York Times tech reporter Ryan Mac highlighted Meta's awareness of the issue that relates to bystanders being randomly recorded by the smart glasses.
"This is the company saying that 'informed consent' from people being recorded by the devices is an issue. But it also makes no proposals on how to correct that beyond doing 'user research' and some jargon about exploring 'other signals for bystanders,'" he writes on Twitter.
"I'm happy to be convinced otherwise, but perhaps there is just no way to obtain true informed consent from bystanders for a recording device built to look like glasses? Having a red dot that turns on while recording is not informed consent."
Facebook/Meta released what it's calling a "human rights report" today. It's a lot of PR, but it's interesting to note what the company had to say about its own smart glasses and "salient risks" about "informed consent from bystanders". https://t.co/9myK2DzZmM pic.twitter.com/LsBSE6dmV2

— Ryan Mac 🙃 (@RMac18) July 14, 2022
Nilay Patel, editor-in-chief of The Verge adds: "Augmented reality and smart glasses are going to create a world-altering content moderation problem, and this is as much recognition of that as any tech company so far."
Human Rights Report
Meta commissioned law firm Foley Hoag to conduct the human rights report, following years of accusations that Meta turned a blind eye to online abuses that fueled real-world violence in places like India and Myanmar.
In its summary, Meta says the law firm had "noted the potential for Meta's platforms to be connected to salient human rights risks caused by third parties," including "advocacy of hatred that incites hostility, discrimination, or violence."
Meta Human Rights Director Miranda Sissons says that analysis of augmented and virtual reality technologies, which Meta has prioritized with its bet on the metaverse, is largely taking place this year and would be discussed in subsequent reports. This suggests that the company, headed by Mark Zuckerberg, will look further still into risks posed by smart glasses technology which is a form of augmented reality.
---
Image credits: Meta