Chasing Light: The Life and Work of the Ultimate Outdoorsman Photographer
Official Lone Star State Photographer Wyman Meinzer is a Texas legend. A world-class hunter, trapper, marksman, outdoor pioneer, and photographer, he's the ultimate outdoorsman and quintessential Texan.
In this fascinating short film by YETI, we get to meet and talk with the man behind the legend, hear his life story, and see some of the beautiful images he's captured over several decades of photography.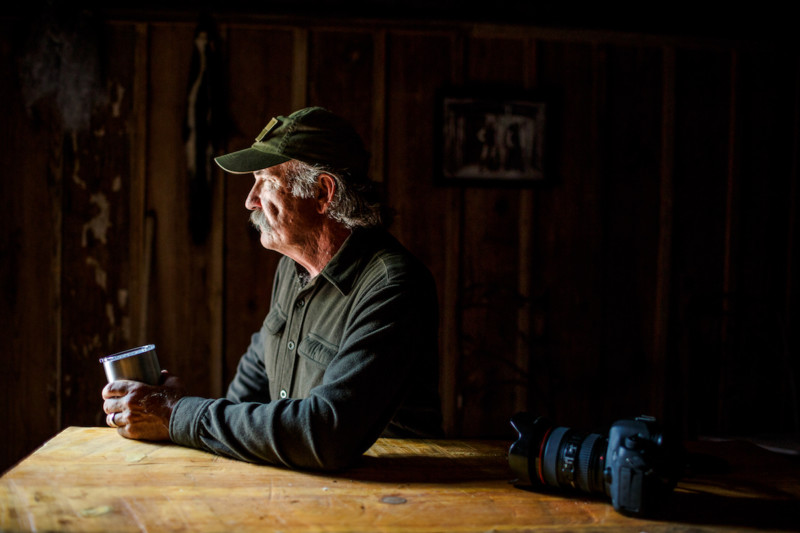 Meinzer's love for the land and his home state is evident in every aspect of his life and story. He had an upbringing more rough and rugged than most of us can imagine, spending months at a time out on the land tracking, trapping, and hunting day-in and day-out.
And in the middle of this rugged existence, he fell in love with light.
"In that trapping cabin was the time that I really began to appreciate great light," says Meinzer "Early in the morning when I left camp, of course you had to climb out of the canyon, and you would see the light just touching the top of the ridges and then down in the canyon it would be frosty and white and dark. The contrast just fascinated me."
Though he's still an expert with both gun and camera, these days he prefers shooting animals with his DSLR. The rush is the same, but there's the added bonus that he's capturing the essence of a life, not snuffing it out.
"Whenever I go and head into the field and take a camera and I call a Coyote in within 15 or 20 yards and take an image, I get that same elation. But yet, he lives another day," says Meinzer. "And I love to hear 'em howl at night and he'll be one of 'em."
The full short film is a fascinating watch from start to finish, especially for us city slickers. Check it out up top, then visit Meinzer's website by clicking here.
---
Image credits: Photographs by Spencer Selvidge and courtesy YETI