8th Grader vs Pro Photographer: The Ultimate Portrait Shootout
Portrait and fashion photographer Jessica Kobeissi recently decided to host what we'll playfully call "the ultimate portrait shootout" on her YouTube channel. The contestants? Herself—a professional photographer—and an 8th grader named Hudson.
Okay, so this isn't as ridiculous of a comparison as it might seem on the surface. Kobeissi's competition is 14-year-old Hudson Matter, son of New York Times Bestselling author/photographer Jordan Matter and a popular photog in his own right, with over 135K followers on Instagram and 111K subscribers on YouTube. He's no slouch.
Their model was professional ballerina Isabella Fonte, and like several of Kobeissi's previous one-on-one challenges with other well-known YouTubers, each photographer gets just 3 minutes to shoot in each location (2 locations in all).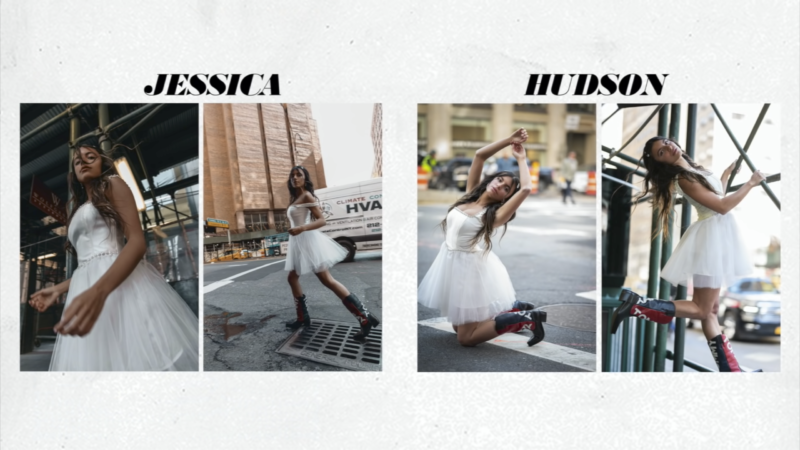 Of course, the point of this kind of video isn't really for one photographer to "beat" the other. No "winner" is crowned at the end. The idea is that they can learn from each other, something that was just as true in this case as it has been in previous face-off videos.
Kobeissi was particularly impressed by Matter's creativity and his approach, which was totally different from her own and helped her to realize how she was maybe sticking to familiar poses or capturing similar shots from shoot to shoot.
"Sometimes, as photographers, when we're used to shooting something—like a certain pose, or a certain type of person—then we just kind of stick to our ways," says Kobeissi. "The younger generation is a lot different, like with how they see their creative shots."
Check out the full video up top to see the entire shootout and some of the resulting images that each photographer captured. And if you want to see some of Kobeissi's previous challenge videos, you can find a whole bunch of them in this convenient YouTube playlist.
(via Fstoppers)