Snapchat Announces Spectacles: $130 Camera Sunglasses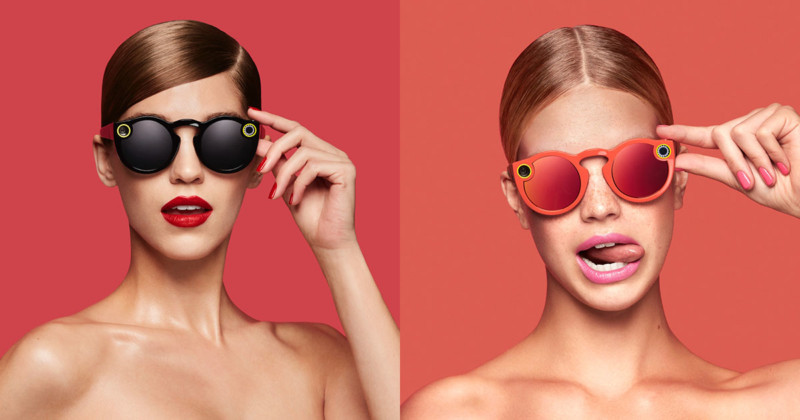 Snapchat just unveiled camera sunglasses for capturing your daily life as your eyes see it. The Snapchat Spectacles are upcoming $130 shades that will compete against the likes of Google Glass.

Spectacles were developed by Snapchat over the past few years, and it has an integrated video camera — one of the smallest wireless video cameras that exist.
"Imagine one of your favorite memories," Snapchat says. "What if you could go back and see that memory the way you experienced it? That's why we built Spectacles."
On a single charge using the provided case, the Spectacles can capture a day's worth of Snaps to document your life.
Tapping the sunglasses records a 10-second Snap, and lights on the device indicate that recording is in progress.
The shades connect directly to Snapchat using Bluetooth or Wi-Fi, transferring your Memories into the app using a new circular video format.
The circular videos play full screen on any device and in any orientation, showing what you experienced with a 115-degree field of view.
Here's a short promo video that introduces the new Snapchat Spectacles:
Spectacles will be launching as a limited initial batch to the public "soon" — the exact date hasn't been revealed — and will be available for $130 in 3 different colors.
And finally, in related news, Snapchat also announced today that the company (but not the product) has been renamed to Snap Inc.