SanDisk Unveils the World's First 1TB SDXC Card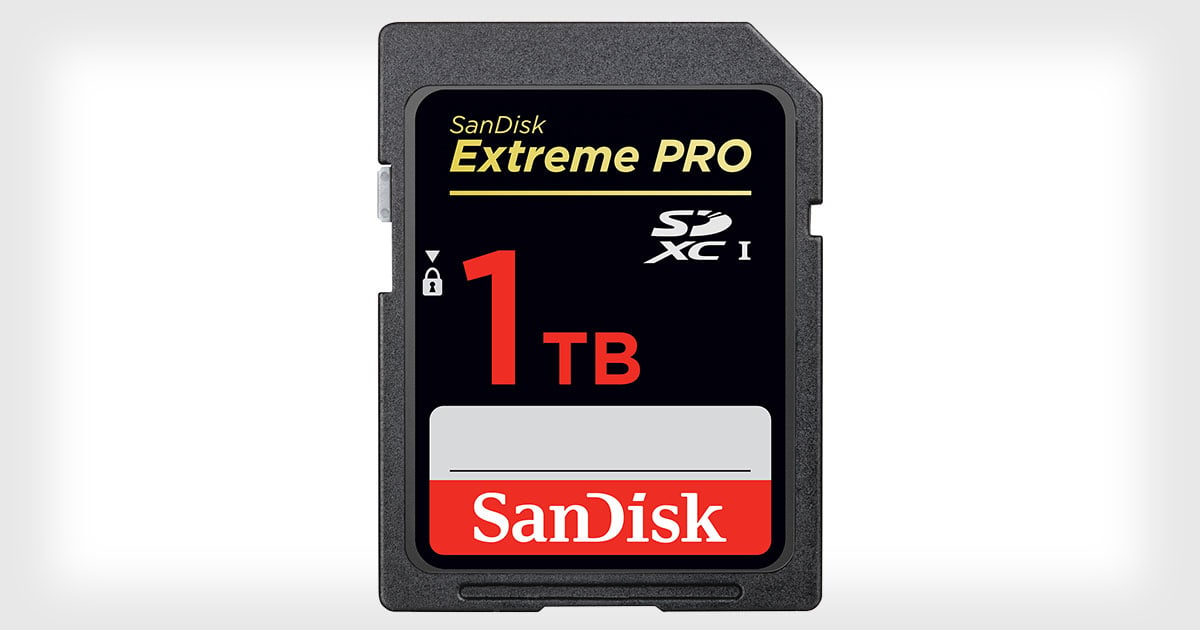 It has finally happened: an SD card has now broken the 1 terabyte threshold. SanDisk and its parent company Western Digital today unveiled a new 1 terabyte SDXC card, ushering in a new era of tiny memory cards with massive storage capacities.

The prototype memory card was unveiled by the brands at Photokina 2016 over in Cologne, Germany. This announcement comes 16 years after SanDisk unveiled the world's first 64 megabyte SD card — a breakthrough in capacity at the time. Less than two decades later, we can now cram nearly 16,000 times the data onto a memory card of the same size.
It was also at Photokina back in 2014 that SanDisk revealed its massive 512GB SDXC card — also the world's largest at the time.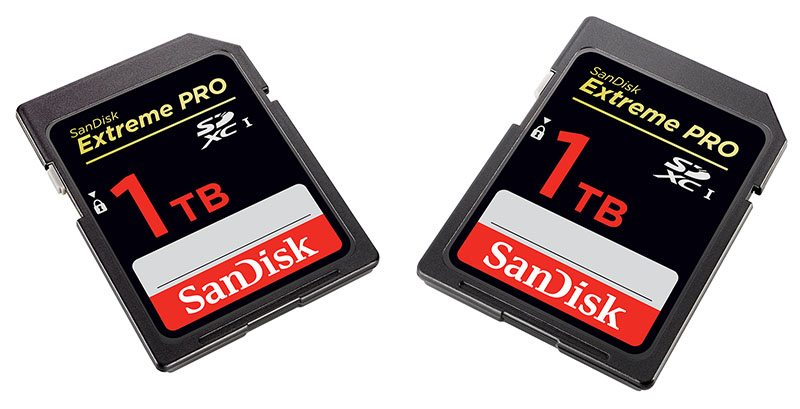 Western Digital says the new SanDisk 1TB card is geared toward emerging technologies such as ultra-high-resolution photos, 4K videos, virtual reality, 360-degree video, and video surveillance.
Speaking of emerging technologies: Canon showed off a 120MP DSLR back in 2015 that captures RAW files weighing 210 megabytes each. This 1TB SD card can store over 4,700 of those gigantic files…
No word yet on when we'll be seeing this 1TB SDXC card hit the market or how much it will cost when it does. Just for reference, however, the 512GB SDXC card that was announced in 2014 was launched with a price tag of $800.