Shooting Human Body Vehicles for a Transport Company
An advertising agency recently approached me about shooting photos for a transportation industry company. They had the idea of forming different modes of transportation (e.g. car, boat, motorcycle and truck) out of the bodies of the workers.

To get the best images out of the idea, I had to modify the idea and work with professional dancers instead of the actual company workers.
Setup
Camera: Medium format, digital, with a 80mm lens set on a tripod 12 meters back. Shot at 1/125, f11, ISO100.
Lighting: The key light is a Broncolor Para 222 placed left of the camera. Four more heads were used to get the highlights on the models and to get a nice contrast in the picture.
We did the shoot in a big hall recently used for dance. To separate the subject from the background, it was important to have enough space between the subject and the background. A main difficulty was that the dancers were not able to hold the positions for long periods of time. So, it's important to know exactly how to instruct the dancers and what the final form should look like.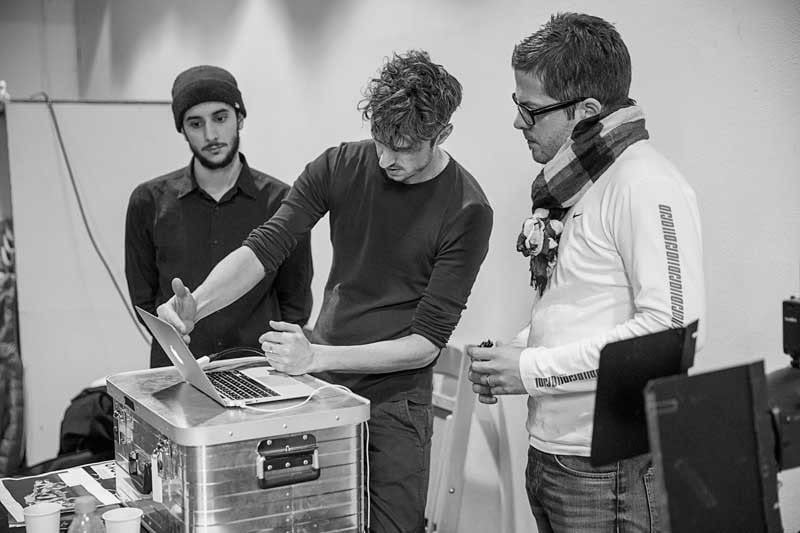 We did some color and contrast adjustments, as well as fixing some areas of the clothes and skin tones. The final photos were used by the company in an annual report and in different advertising materials.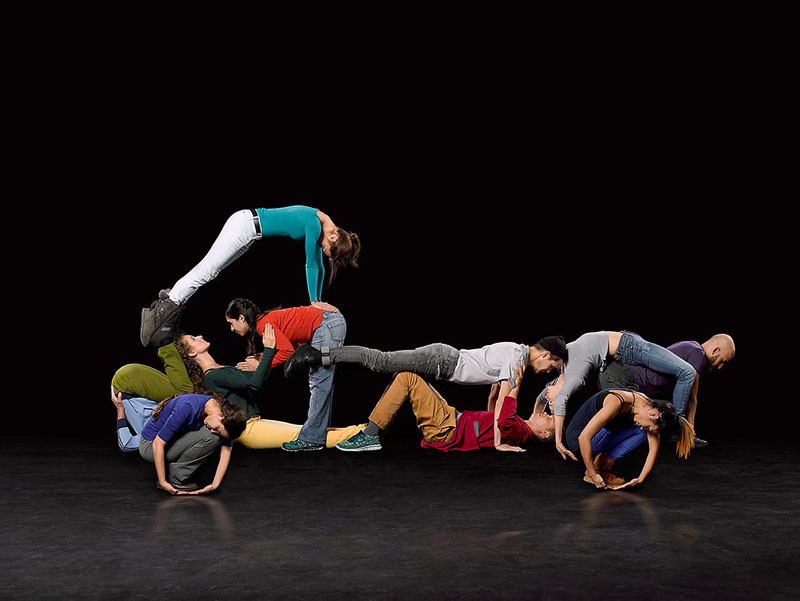 ---
About the author: Jonas Kambli is a freelance photographer based in Switzerland. You can find more of his work on his website and on Facebook. This article was also published here.