Mixing Paint, Oil, and Milk to Create a Mesmerizing Cosmos of Color
The mesmerizing macro dance above was created by video artist Thomas Blanchard (previously featured here) using only paint, oil, oat milk, paint thinner, bleach, and soap liquid. And it's spectacular.
Macro video of these things mixing, separating, and swishing by each other would be beautiful enough, but Blanchard's latest creation, titled simply "COLORS," adds in camera movements and zoom to give further depth to the final product.
As you can see in the behind the scenes photos Thomas sent us, it's an incredibly tiny world he was capturing, even if it sometimes looks like he's shooting a colorful slice of the cosmos through the Hubble space telescope:
Thomas describes COLORS as, "an experimental dreamlike video rocking us smoothly through circular moves." Whatever it is, it'll probably capture your attention for the next 2 minutes and 40 seconds. Enjoy the video, and then scroll down to see some of our favorite stills: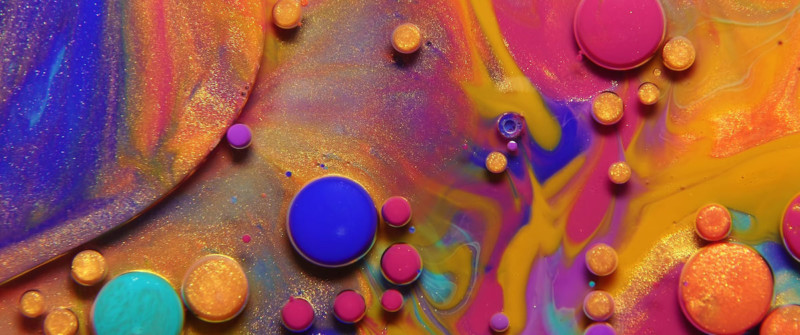 To see more of Thomas' work, head over to his website or give his account a look on Vimeo.
---
Image credits: All photographs by Thomas Blanchard and used with permission.