Olympic Photographer Robbed in Rio, $40K of Gear Stolen in 10 Seconds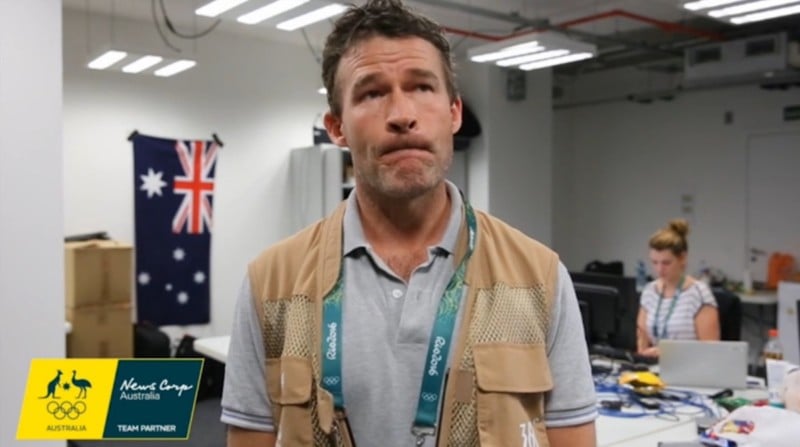 The opening ceremony hasn't even kicked off yet, and olympic photographers are already having a hard time in Rio. Case in point: News Corp photographer Brett Costello recently had $40,000 worth of camera gear stolen… in broad daylight… in a crowded cafe… in 10 seconds flat.
The story is, sadly, not unbelievable. We've seen videos of how gangs like the one that robbed Costello can literally take a lens from the camera around your neck—it would be impressive if it wasn't so horrifying:
Like the video above, the theft of Costello's gear involved several people. As he explained to The Courier Mail, a young woman came up to him in a coffee shop asking for help, and in the 10 seconds it took him to converse with her, his camera bag was snatched, taken to a nearby getaway car, and spirited away to God knows where.
The police were of course called, but Costello isn't optimistic about getting any of the gear back.
"I'm gutted and I feel stupid that I wasn't wise to their plan," he tells The Courier Mail. "I know that I'll probably never see my bag or gear again."
If you're in Rio for the Olympics and you're hauling a lot of gear around, let this serve as a reminder to stay vigilant at all times. Costello is no amateur or tourist that might be considered "easy prey." If it can happen to him, it can happen to anybody.
---
Update on 8/7/16: A suspect has been caught. Photographer Brett Costello somehow spotted the man pretending to be Costello at the Olympics!
---
Image credits: Screenshot, News Corp video.