Lighting Portraits with a Lume Cube
The people from Lume Cube recently contacted us to do another review after it had been successfully launched. You can check our original coverage here before it was launched. I wanted to see if it was possible to use this very small device for portrait photography lighting.


They sent four units that came in a small box, after you open it you see a Caution note saying that it's not a toy and it produces heat and it indeed does get hot when using after a while.
I was shocked that they didn't include a cable for charging, but after thorough inspection, I saw that it was at the bottom of the box neatly stored.
It has a 1/4 20 mount so you can mount it on your tripod, light stand or gorilla stand which is very handy.
One of the main features of the Lume Cube is that it's water proof up to 100 feet. You have to unscrew the back to have access to the charging port.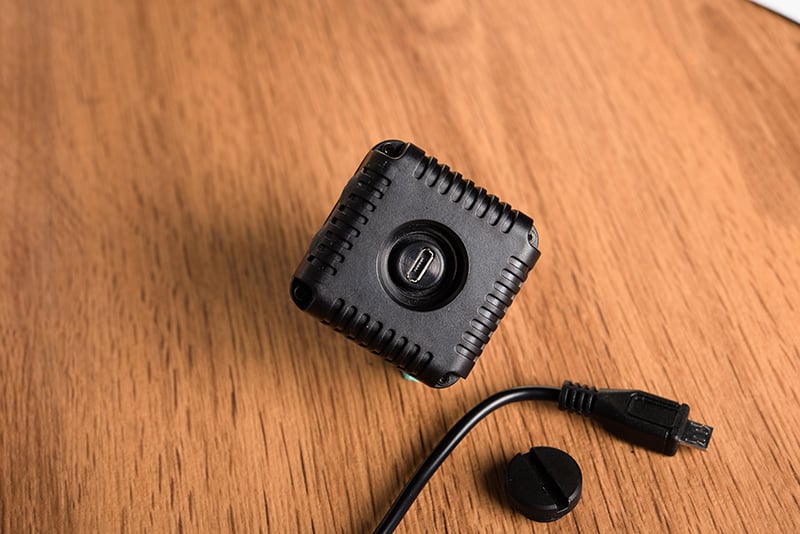 There are two buttons which control the video light and flash function. For the video light you can change the amount of light output by 10 brightness settings.
You can also control the Lume Cube on the mobile app, the Pro app recently became free so just download that instead. You have to register your Lume Cube to sync it to your app. With the App you can control all your Lume Cube's power and settings separately. You can also use the camera function of the Lume Cube app which can then be used to make the Lume Cube an off-camera flash for your phone.
Now to start testing if it does indeed work for shooting portraits. I had a shoot recently of 5 dancers and it was the perfect opportunity to try how the Lume Cube will perform in a real shoot.
I was shooting on the rooftop of my studio and placed the two Lume Cubes on two separate light stands. I first started with just one bare light, I have a feeling you could also mount it to an umbrella swivel and use it as a bounce light to make it softer if you have an umbrella swivel with a tripod mount.
The Lume Cube produces a really hard light as it is a very small light, but also a very powerful one. I was shooting at iso 1600, f/2.8 at 1/80 shutter speed. The Lume Cube was about 10 feet away from the subjects.
I liked what I was getting so I added another light with just a blue gel taped to it for my rim lighting and to add more depth and color to my photos.
I used the bare Lume Cube right beside my camera and a Lume Cube with blue gel on the back or side of my subject to act as a back light and rim light.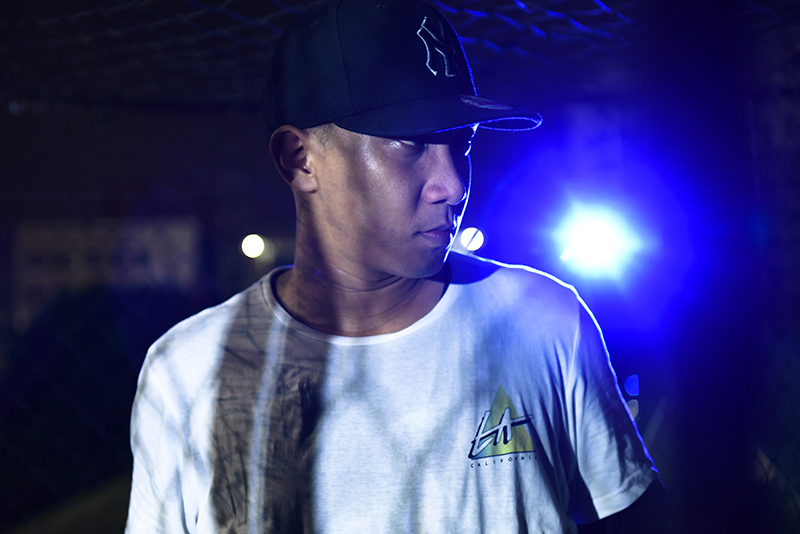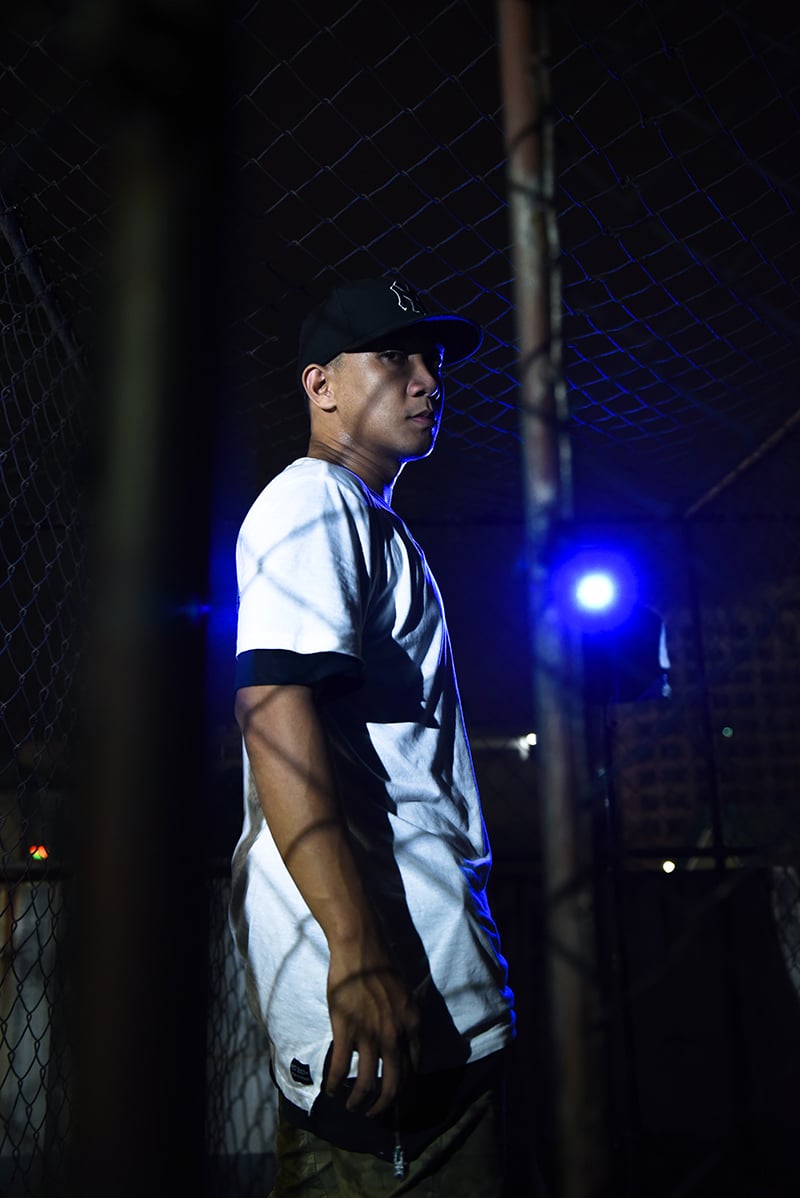 I didn't have anything planned for the shoot and I was just going with the flow . I liked how the blue gel hit my subject and I wanted to play more with colored gels so we went down to my studio to test the Lume Cube out some more.
I first tried only playing around with two lights and changed gels for every dancer.
I wanted to see if I can make each light give a different effect using it only bare. I got two lights with gels and placed it at my background pointing at the subjects for rim lighting.
I moved my lights towards the side of my subject for a different effect.
I also did sets of using one Lume Cube with gel near my camera as my main light and one at the back for rim lighting.
Because of the small light it gives very hard shadows which is always good for black and white photos.
I was very happy with the photos I was getting and wanted to play with it some more. I wanted to show the motions of my subject so I knew I had to lower my shutter speed. I placed my camera on a tripod and set my shutter to bulb.
We played with different motions and different gels using the Lume Cube, It does get hot so better use the mobile app if you want to change the power of the lights.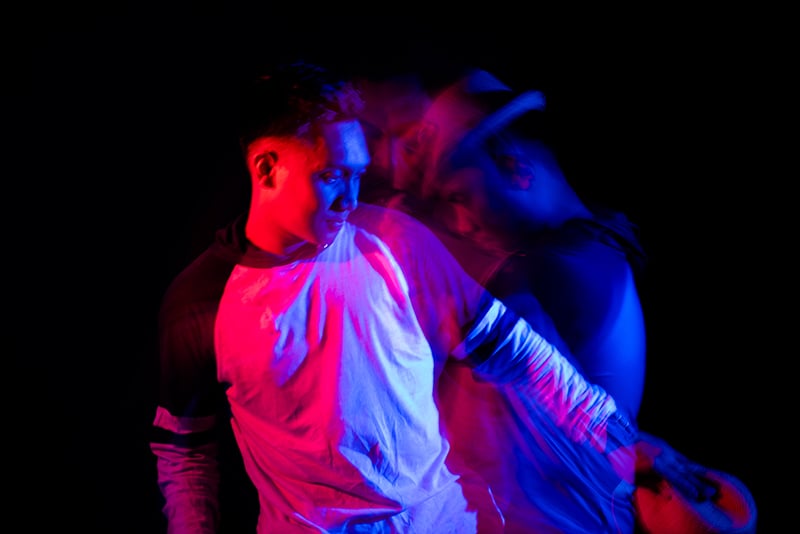 For the motion, I got the dancers to hold a pose for 3-5 seconds and move on my cue. When they hold a position you get a more steady exposure on the subjects and when they move you get a light streak movement.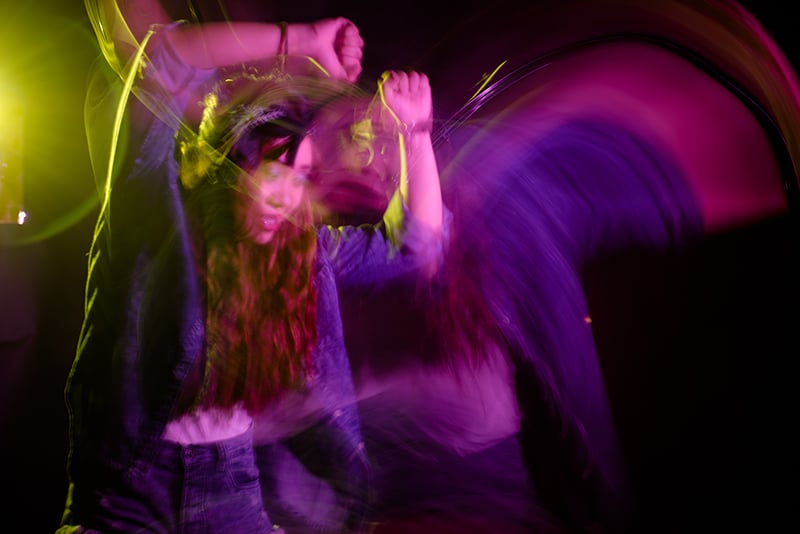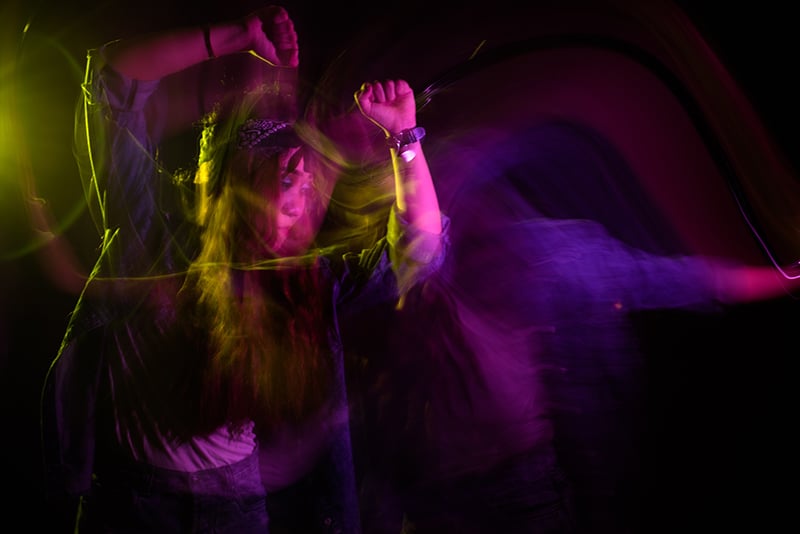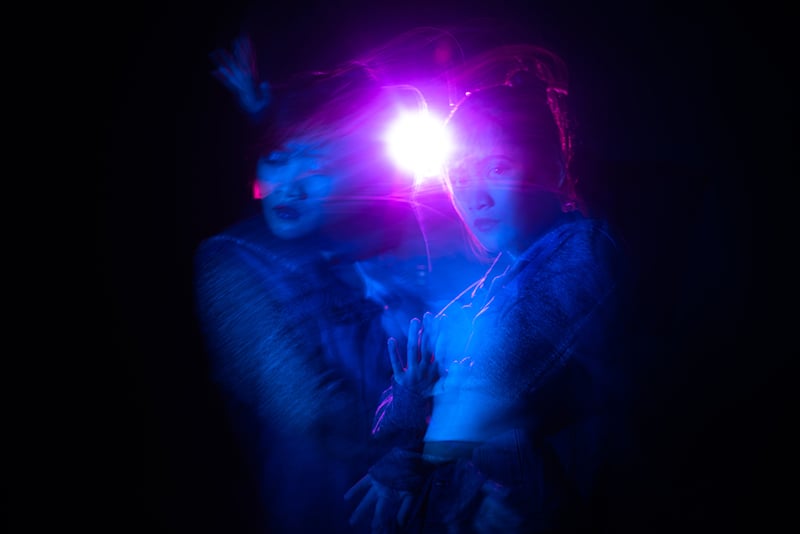 I find that the Lume Cube is definitely a small but very powerful light! You can also use it while plugged in, as the power indicated in the manual only lasts 2+ hours at 50% power, so better have a spare just in case you want to use it for long durations. But other than that I was very happy with the results of the Lume Cube as a small but powerful tool for lighting. It fits in your pocket so if you want to bring a light and don't want to bring a bog led light this is enough.
If you want to learn more about the Lume Cube you can visit their website.
---
Thanks again to Sarah Palisada, Rael Palisada, Angelika Adrias, Angelou Adrias and Kevin Lanon for modeling. Also to Lindsey Goodwin of Lume Cube for sending the units over for review.